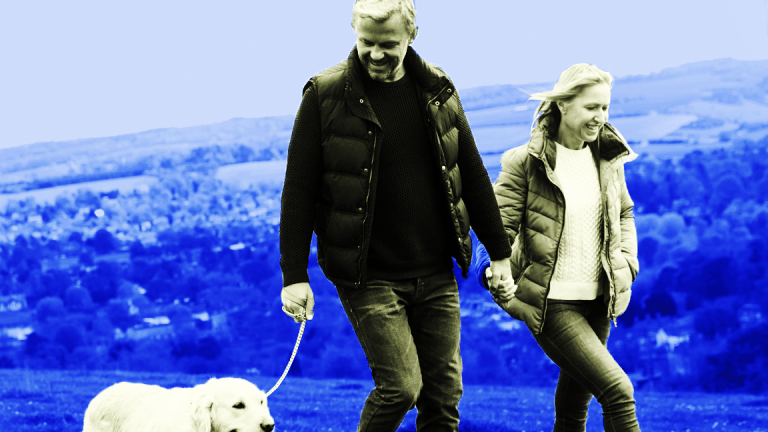 How Death and Widowhood Affect Social Security Benefits
A beginner's guide to Social Security's survivor benefits.
If you're married, planning for the day you'll become a widow or widower might not seem like the most fun activity. But the statistics suggest that it would be well worth your time and effort.
Of all adults receiving monthly Social Security benefits, 45% were men and 55% were women. Eighty-one percent of the men and 66% of the women received retired-worker benefits. And the stats that really stand out are these:
13% of the women received survivor benefits while less than 1% of men received benefits as survivors (widowers or fathers) or as spouses of retired and disabled workers.
Read more about Facts and Figures from Social Security.
Among elderly Social Security beneficiaries, 23% of married couples and about 43% of unmarried persons rely on Social Security for 90% or more of their income. The average benefit for survivors: $1,301 per month or $15,612 per year. Read more: 62 million Americans received about $955 billion in Social Security benefits in 2017.
Read more about How Divorce Affects Social Security and Retirement Accounts
What are some things that you might need to know or consider when thinking about survivor's benefits?
Get Familiar with Social Security Benefit Rules
First, read all the information published on the Social Security Administration's website about survivors. On that website, you'll find Planning For Your Survivors, which explains how you earn benefits and who qualifies for them; If You Are The Survivor, which explains how survivors benefits may be available to you and your family; and How You Apply For Survivors Benefits which outlines what documents you'll need when you apply and how to report a death.
Other booklets published by the SSA worth reading include:
The Bare Minimum You Need to Know
If you're not in the mood to read so much material just yet, what's the bare minimum you need to know? Well, Jim Blankenship, a financial planner with Blankenship Financial Planning, just publishedSocial Security for the Suddenly Single.
Here are some excerpts from that book:
What are survivor benefits based on? Survivor benefits are based on the earnings record of your late ex-spouse and is available after his or her death. The survivor benefit is available as early as age 60, or age 50 if you are totally and permanently disabled.
What if my ex-spouse dies? If you were married to your ex-spouse for at least 10 years before your divorce, when your ex-spouse dies you may be eligible for a survivor benefit based on your ex-spouse's earnings record. To be eligible for benefits based on your ex-spouse's record, you must have been married for at least 10 years before divorcing. This includes spousal benefits and survivor benefits.
What's the earliest age at which I can receive survivor benefits? The earliest age you can receive survivor benefits is 60 (or 50 if you are disabled).
What if I get remarried before age 70? If you have remarried before age 60, you will not be eligible for survivor benefits based on a prior marriage, for as long as the current marriage lasts. If, however, the subsequent marriage ends, your eligibility is restored.
What if remarry after age 60? If you remarry after age 60, you will continue to be eligible to receive survivor benefits based on an earlier ex-spouse or late spouse, as long as you otherwise are eligible for those benefits. If a subsequent marriage ends (by divorce or death) then you will again be eligible for survivor benefits based on the earlier marriage.
What if I have more than one ex-spouse? If there is more than one ex-spouse to whom you were married for at least 10 years, you are eligible to receive the highest of any of the applicable Survivor Benefits.
Will my spousal benefits be reduced if I have earned income? When you are receiving Social Security benefits of any kind, there is a limit to the wages you can earn if you are under FRA. The earnings limits apply to all types of Social Security benefits -- your own, spousal benefits, survivor benefits, and parent's benefits. 
What if I want to claim my survivor benefits after my full retirement age (FRA)? There is no increase to survivor benefits if you delay filing beyond your full retirement age. If you file for any of these survivor benefits prior to reaching your FRA, there will be a reduction from the maximum amount of survivor benefit available to you.
The full retirement age table, however, is slightly different for survivor benefits compared to the FRA table for the other benefits. The FRA for survivor benefits is two years later than the FRA for the other benefits. This two-year difference applies across the board to all birth years.
Are there other differences between survivor benefits and ordinary benefits? Another difference for survivor benefits is that the minimum benefit is 71.5% of the base amount of survivor benefits, and the amount of decrease is ratably applied between age 60 and FRA.
What about GPO and WEP? Another rule that may reduce your benefits is the windfall elimination provision, or WEP. WEP applies only to your own benefit, not to spousal, survivor or parent's benefits.
The other way that working for a governmental unit can impact Social Security benefits is called the government pension offset, or GPO for short. This offset applies to spousal benefits or survivor benefits based on your spouse's or ex-spouse's earnings record. So, for instance, two-thirds of the amount of your pension will be subtracted from your Social Security spousal or survivor benefit, potentially eliminating the spousal or survivor benefit completely. Unlike WEP, there is no way to earn your way out of the impact of GPO.
It's important to note at the GPO and WEP are only applicable if you are receiving a pension from a government entity that is based on your own earnings that were not covered by Social Security taxation. If, for example, you are receiving a survivor's pension from a government entity based on your late spouse's employment, this survivor pension will not trigger GPO or WEP impact.
What are some claiming strategies to consider with survivor benefits? As a surviving divorced spouse, you have an opportunity to use some strategic moves that could result in increased benefits to you for your lifetime.
Because of the way survivor benefits work in conjunction with retirement benefits, all Social Security beneficiaries who are eligible for survivor benefits can use this strategy.
If you're over age 60 and you are eligible for a survivor benefit in addition to your own benefit, you have a decision to make. You can either start your own benefit at age 62 (or later) and then choose to file for the survivor benefit later or, you can file for the survivor benefit early, waiting to file for your own benefit until a later point.
Got questions about Social Security, the new tax law, money, retirement and/or investments? Email Robert.Powell@TheStreet.com
More of What's Trending on TheStreet: