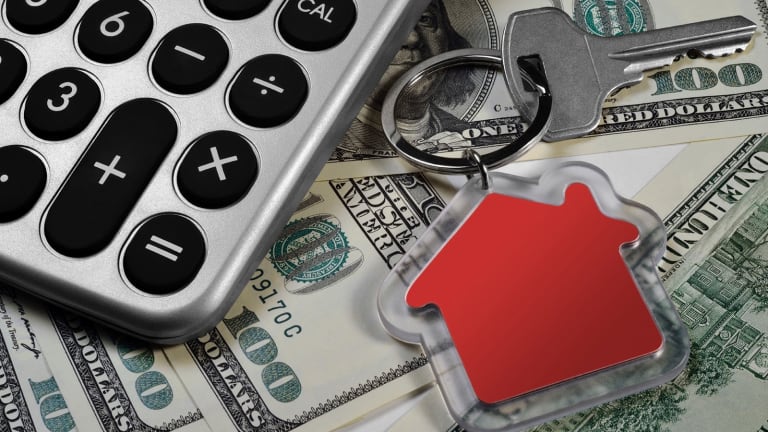 How And Why Home Equity Is Playing a Much Bigger Role in Retirement
With more Americans experiencing weak retirement savings accounts, some are turning to home equity in their golden years. But at what cost?
Editors' pick: Originally published July 8.

By and large, Americans are at a cross-roads with their retirement savings.
Study after study shows that U.S. workers just aren't putting enough cash away for retirement. Consider this recent study from economist Monique Morrissey of the Economic Policy Institute, which shows the median U.S. working household only has a paltry $5,000 stashed away for retirement. In addition, 70% of households have $50,000 or less saved for retirement.
Maybe that's why so many Americans are starting to lean on home equity to beef up their retirement income.
"Many people have to turn to home equity as part of their retirement plan, because typically half of their net worth is locked up in the form of home equity," says Stephen Chen, CEO of NewRetirement.com, an online tools, services and education platform that helps Americans retire securely. "People are living longer and just need more savings to fund their retirement."
Chen notes that 70% of households in the U.S. headed by people ages 55 to 64 have approximately $100,000 in savings outside of home equity, and only 9% have $500,000 in savings. "Consequently, most people haven't saved nearly enough and need to find other ways to fund retirement - working longer, downsize and relocate to a lower cost area or tap into home equity," Chen says.
The reason so many U.S. adults don't have adequate retirement savings is a common, yet highly harmful one, especially with Social Security seemingly in peril.
"Americans with low income often forgo investing the necessary portion of their earnings during their working years, which translates into smaller nest eggs at the time of retirement," says Steve Hovland, director of research at Home Union, in Irvine, Calif.
Simultaneously, those retirement savers that own homes have a "forced savings" into an asset that typically appreciates over the long term, which has become the largest portion of their retirement portfolio, Hovland adds. "This trend is disconcerting for many Americans, particularly as Social Security's trust fund is exhausted by 2034, according to the Social Security Board of Trustees," he says. "After that, income will only cover 77% of payments. Adjustments to the system will be necessary, such as raising the retirement age or cutting payments, thus reducing the safety net for low-income earners."
The end result is that retirement planning for these Americans is "profoundly altered" when home equity becomes a significant portion of their retirement portfolio, according to Hovland. "Unlocking home equity occurs through a sale, but those proceeds are often immediately deployed into a smaller home in a retirement destination such as Florida or Arizona," he adds.
"Some investors have recently opted to liquidate and re-enter the renter pool to have retirement savings available," Hovland also notes. "However, few investment vehicles are ideal for these seniors. Annuities, which helps seniors guard against outliving their retirement savings, erodes inheritance to the next generation. Reverse mortgages, which enables seniors to stay in their homes, reduces mobility and sharply pares inheritance dollars."
Rick Huard, senior vice president of consumer lending product management at TD Bank, says he's also seeing more "savvy retirees" tap the equity in their homes to home equity lines of credit in retirement.
"A HELOC allows a homeowner to borrow a certain amount during a time limit set by the lender for withdrawal as needed," he explains. "The loan amount is set by the value of equity in a home."
Largely, Huard's seeing retirees out their home equity in three key spending areas where savings, in many cases, couldn't cover the expenses:
1. Health Expenses: "With age, retirees may have more health related expenses that aren't always covered by insurance," Huard says. "HELOCs can give Baby Boomers piece of mind so that in the event of an emergency, they can leverage the loan." 
2. Housing Expenses: For a retiree, a leaky roof can mean trying to squeeze assets to pay for something they haven't budgeted for. "Borrowing against your home is a great way to finance these short-term needs during retirement," he adds.
3. Unexpected Expenses: Many retirees fail to consider the equity in their home as a source of money for unexpected expenses, like a car repair. "A HELOC," Huard notes, "can be useful as these expenses pop up during retirement years."
To calculate how much equity you have in your home, Huard says to subtract the amount you owe on your mortgage from the current market value of your house. "Oftentimes," he says, "it can be a retiree's largest store of wealth."
Retirement experts say the high home equity/low savings retirement savings issue is basically a sign of the times - a combination of lax savings habits and a surging reliance on home equity to solve the savings problem.
"Americans are becoming more and more reliant on housing equity to help finance their retirements, particularly in regions where the cost of housing has far outpaced average national inflation figures -- such as the coasts," says Mathew Dahlberg, a financial planner with Main Street Investments, in Kansas City, Mo. "It's unfortunate because turning a house into cash is expensive. Not only are houses very illiquid assets, but sales or loans such as home equity loans or reverse mortgages incur significant transaction costs in the form of fees."
Dahlberg says that, should a pre-retiree find that they are short on funds, cashing in equity remains an option. "But the reality is that the need to do so is simply a symptom of a much more important problem: the lack of retirement savings," he states. "I'm afraid that we are going to see more and more of this as many baby boomers face their own retirement shortfalls."