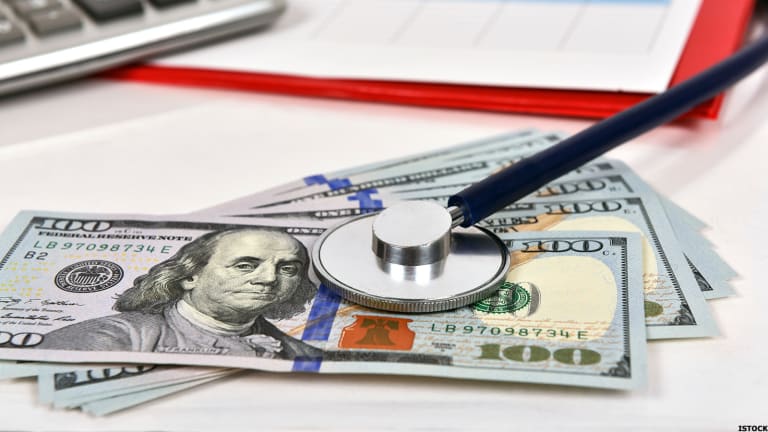 Here's the Nasty Medicare Advantage Gotcha
Managed care Advantage plans save seniors money - but do they save lives?
Medicare Advantage is fast becoming the Medicare plan of choice, with 31% of Medicare recipients now opting for Advantage, per data from the Henry J. Kaiser Foundation. That represents brisk growth for Advantage, the managed care program in Medicare. In 2004, Kaiser said 5.3 million were in Advantage, and by 2016, that number had climbed to 17.6 million. 
The reason: costs. Join an Advantage plan and you get all your Medicare services (hospitalization as well as doctors) through a private provider, instead of the open market built into Medicare itself. Essentially an HMO, Advantage plans also offer deal sweeteners not included in Medicare, such as eyeglasses or perhaps hearing aids. All that often is free, but sometimes Advantage comes with a fee of perhaps $100 per month.
Traditional Medigap supplement plans - which cover what Medicare doesn't and usually give seniors an open marketplace of physicians and hospitals - often cost twice as much. Do the math, and, for many seniors, Advantage is a no brainer. That's especially the case with seniors for whom every dollar counts, and that is most of them.
Except Advantage comes with a catch, a big gotcha. And it's a feature understood by few seniors, suggested multiple experts. Once in Advantage, it may be very hard - and expensive - to get out and into open choice Medigap coverage.
"People go into Advantage because it costs zero dollars," said Ash Toumayants, a financial advisor based in State College, Pa., who routinely assists clients with Medicare choices. "It works. But the problem is what happens when your health declines. Will the plan give you the coverage you need." 
An Advantage plan - by its nature - is built around a network, typically one assembled by an insurer or perhaps a hospital. But what if you have been diagnosed with kidney cancer and you want specialist XYZ who isn't in the network? Tough luck.
More seniors in Advantage are facing exactly this kind of situation. Hector De La Torre, executive director of the Transamerica Center for Health Studies, said that the national trend is for insurers to narrow their networks to reduce costs. So the specialist you want may be out of reach when you are in an Advantage plan.
"We hear this kind of question more and more," said De La Torre. He added that as more people sign up for Advantage - and most experts expect further, brisk growth for Advantage - "we will hear these questions more often."
Can't you just switch into a Medigap plan and get the open network provided by it? Not necessarily. Join Medicare at 65 and you are not "medically underwritten"; that is, an insurer may not refuse coverage based upon health conditions, exclude coverage for preexisting conditions, or charge an inflated premium because of a person's health. But if you are in an Advantage plan for a year and a day, you face a different situation when applying to enroll in a Medigap plan. "You will be medically underwritten," said Brooke Thomas, director of Medicare at eHealthMedicare.com. That means an insurer can - and often will - make decisions about you based upon your medical history and for many seniors that is an unattractive reality.
Decide within the first year of being in Advantage that the plan is not working for you and you are good to go into a Medigap supplement. No problem. But time is of the essence and you want to initiate a switch while you can do so with no strings attached.
Understand, too, there are state by state differences, stressed Nate Purpura, vice president of consumer affairs at eHealth, Inc., and in some states at least some carriers take all - or most - applicants.
Good news? Yes, but there's a catch."You may pay a higher rate," said Thomas.
Can't you switch during the annual fall open enrollment? Nope, that's not guaranteed in most states. You can switch from one Advantage plan to another in most cases. You can also switch Part D drug coverage plans. You can also switch from Medigap to Advantage. What you cannot always do is switch from Advantage to Medigap.
What should a senior do if his Advantage plan is not working for him? Look carefully at the available networks in other Advantage plans and choose accordingly. Just because one Advantage plan is not working for you does not mean all won't.
That takes work - and similar work should be done annually with Part D plans, because drug formularies and coverage change a lot - but that is how to get Medicare coverage that works, both medically and financially.
That's the reality with Medicare. Keeping it working for you requires continuing work.
This article is commentary by an independent contributor. At the time of publication, the author held TK positions in the stocks mentioned.