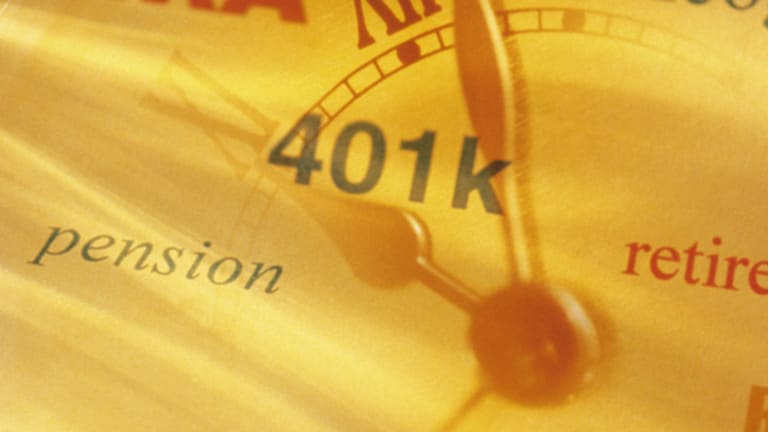 Here is the Number 1 Place to Retire Outside the U.S.
Why it pays to retire abroad.
NEW YORK (MainStreet) — Most people take the fact that they're retiring in the U.S. as a given. But, spending your golden years outside the red-white-and-blue boundaries might be worth considering when you read what Natixis Global Asset Management (NGAM) found in its recent retirement study:
The United States ranks nineteenth worldwide in the retirement security of its citizens...The findings suggest that Americans will need to pick up a bigger share of their retirement costs – especially as the number of retirees grows and the government's ability to support them fades....
Also see:Why A Dying Poor Man May Not Have Health Coverage >>
"The message is clear: you will be called on to finance more of your retirement," said John Hailer, NGAM's president and chief executive officer for the Americas and Asia. "Citizens of other industrialized nations can rely on strong social safety nets in old age, at least for now..."
Tracey Flaherty, senior vice president of Government Relations & Retirement Strategy at Natixis Global Asset Management, says one of the more obvious issues with the U.S. retirement market is the dominance spending seems to have over the culture.
"One of the problems we have—uniquely in the U.S.—is our citizens are saving too little for retirement," says Flaherty. "If you look at us compared to the rest of the world we are not a nation of savers and that's a problem." However, Flaherty also recognizes the existence of trends that offer future retirees less incentive to save for life after work.
Also see: Is Your Appearance Ruining Your Career? >>
Compare this to Australia, which ranked nine places above the United States for retiree security, at the eleventh spot.
According to a recent report from the Center for Retirement Research at Boston College, 90% of working Australians, ages 18 to 70 have retirement savings. They are automatically enrolled in a Superannuation account, to which their employers are mandated to contribute up to 12% of their earnings by 2020 (9% currently). The total assets of these accounts now exceed Australia's GDP.
On the flip side: citizens of the United States are mandated to contribute to the Social Security program for 40 quarters of their working lives. It makes no savings for individual workers, nor are all workers eligible to receive Social Security benefits. In addition, depending on one's income, individuals can expect taxes on up to 85% of their benefits.
Also see: Who is the Richest Comedian?>>
That being said, the following points are a few others NGAM found on how retiring within the United States compares to 150 other countries. Here's how the U.S. ranked in...
Health (23): The U.S. has the world's highest per-capita health spending, but lags behibnd other nations in access to care. Americans also trail citizens of most of the developed world in life expectancy.
"Healthcare in the U.S. is some of the most expensive in the world," says Flaherty. "The question is can you get access to good quality healthcare at a lower price somewhere else."
Material well-being (38): Per-capita income in the U.S. is among the highest in the world, but the U.S. has a higher degree of income inequality than many developed nations. The U.S. ranks behind such nations as Poland, Slovakia and Singapore in this category.
Finances (28): The U.S. has strong and independent financial institutions, but its aging population raises questions about the long-term durability of programs such as Social Security. The U.S. trails Canada, Brazil and Mexico, among others, in this category.
Flaherty says that while making sure you can finance your healthcare, it's important to plan for how a potential move out of the country would affect your overall cost of living.
"Things like food and the cost of your house—those are the two big areas," she points out. "Because once you're living on a fixed income, costs you may have taken for granted become very important."
As far as for the best international locales for U.S. retirees seriously considering emigration, Flaherty's team found that concerning things such as "average earnings, savings rates, public pensions, life expectancy and pension replacement needs, Norway was number one, Switzerland was number two and Luxembourg was number three. Though, Flaherty admits that neither weather nor climate were one of the factors they considered when developing the list.
NGAM's top twenty list filled out as follows:
1 Norway 2 Switzerland 3 Luxembourg 4 Sweden 5 Austria 6 Finland 7 Netherlands 8 Denmark 9 Germany 10 France 11 Australia 12 Israel 13 Canada 14 Belgium 15 Japan 16 Slovenia 17 Czech Republic 18 Slovakia 19 United States 20 United Kingdom
--Written by Jean-Marc Saint Laurent for MainStreet