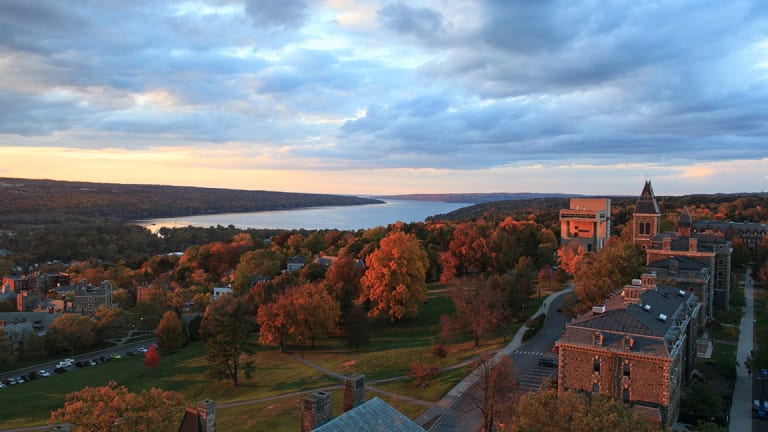 Great College Towns to Retire In
Does a charming town with sports, recreation, cultural opportunities, lively youthful energy, and great medical care sound like a good place to retire? Read on.
Some of the best towns to retire are the ones that are infused with the lively youthful energy, creativity and intellectual atmosphere of a local university.
College towns make up a good percentage of the top 100 towns to retire on John Brady's TopRetirements.com. In fact, Brady says that there are so many great college towns with so many different atmospheres that any attempt to rank them would be impossible.
What makes a college town such a desirable place to retire? According to Brady, the vibrant, youthful atmosphere, an opportunity for life-long learning, high-end facilities such as libraries, hospitals, fitness centers, sports venues and theaters, and a rich array of cultural opportunities are among the reasons.
Of course, there are downsides. Game days can turn into gridlock. If you are conservative in your politics, the liberal-leaning atmosphere of a college town might be too much. And, of course, a better quality of life usually comes with a cost -- some college towns can be on the pricey side.
We culled through the lists of recommended college towns for retirees at TopRetirements.com to compile this list. Many of them have desirable features for retirees, and are surprisingly affordable. Here they are, in alphabetical order.