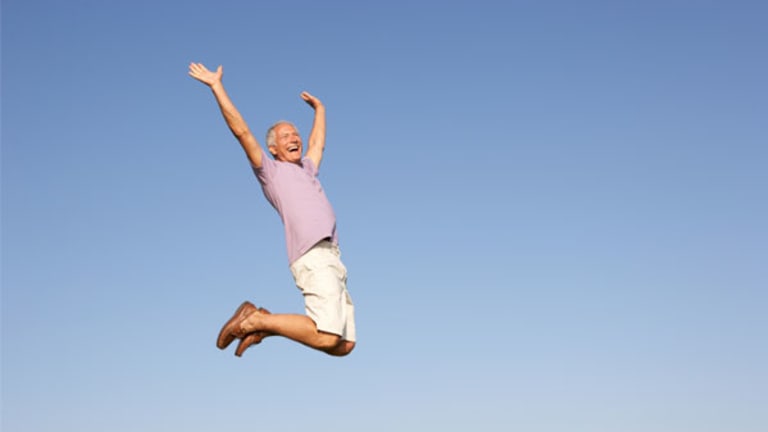 BERKELEY HEIGHTS, N.J. (TheStreet) -- Recent market volatility has investors heading out of equities and into so-called safe investments such as 10-year U.S. Treasuries. Operation Twist by the Federal Reserve has dropped 10-year treasury yields below 2%. As I write this, the yield on 10-year Treasuries is a meager 1.88%.
For many investors that sounds great, given current equity market turbulence. Risk-averse investors often fail to account for inflation, though.
Your 10-year Treasuries aren't as safe as you think -- while your money is locked up, inflation is stealing it away.
Assuming a 3% inflation rate and a 1.88% 10-year treasury yield, investors are getting a negative real return of -1.09% per year. And if the investor needs to sell before the maturity they are likely to take a principal loss due to rising interest rates.
Negative real returns are bad because they result in a loss of buying power. For example, assuming 3% annual inflation, $100 in 10-years will buy only $76 of goods and services. The $100 really needs to grow at 3% just to keep up with inflation.
So what investment historically has best kept up with inflation? That's right, the answer is good old equities. The chart below illustrates the historical long-term real return from 1926 to 2008:
The historical returns above for T-bills and government bond returns are not likely to be repeated over the next 10 years due to the already low level of interest rates. Meanwhile U.S. equities as represented by the S&P 500 as of the end of September trade at roughly 10.6 times forward earnings. From a longer-term perspective, stocks are much more compelling than U.S. Treasuries.
Clearly, investing in 10-year U.S. Treasuries may feel good now but it is not so safe when viewed through the lens of real return. Investors would be wise to have a well diversified investment portfolio that gives them a much better chance to stay ahead of inflation on a longer-term basis.
>To submit a news tip, email:
.
RELATED STORIES:
>>Simple Ideas for Downside Portfolio Protection
>>Retirees Must Risk When Looking for Yield
>>In Your 50s? Design Portfolio for the Long Term
Follow TheStreet.com on
and become a fan on
Michael Maye is the founder and president of MJM Financial Advisors (www.mjmfinadv.com), a registered investment advisory firm in Berkeley Heights, N.J. He is a member of the National Association of Personal Financial Advisors (NAPFA) and has been a speaker covering tax topics at NAPFA's national and regional conferences. Maye has also been a frequent contributor to the Star Ledger of New Jersey's "Biz Brain" and "Get With the Plan" articles. In addition to NAPFA, he is a member of Financial Planning Association, American Institute of Certified Public Accountants, New Jersey State Society of CPAs and the Estate Planning Council of Northern New Jersey.