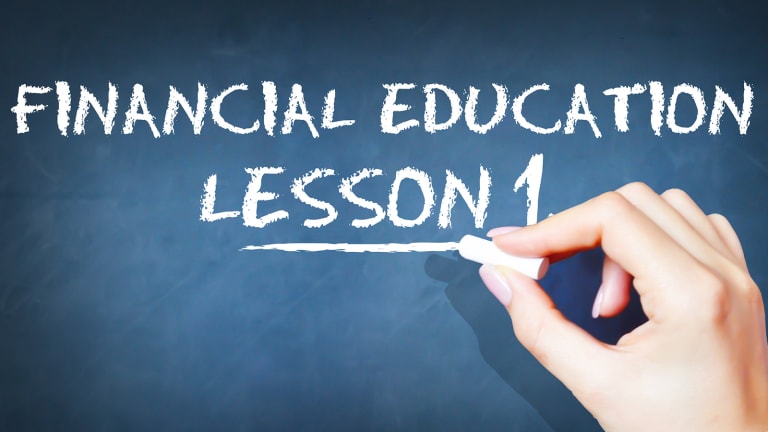 Financial Literacy Is the New, Coveted Employer-Supplied Job Benefit
If your workplace isn't already offering some kind of financial literacy education, it probably will be soon.
NEW YORK (MainStreet) — If you want a paycheck, get a job. If you want benefits, get a job. If you want financial education, get a … job? Yes, that is correct. One of the fastest-growing perks of employment today is employer-supplied financial advice. And it's going to continue growing, because evidence is that it works for employees and employers alike.
This is no ripple, but a full-fledged groundswell of change. Some 93% of big employers surveyed by Aon Hewitt in 2015 said they want to do more to help employees' financial well-being than just sponsoring retirement plans. They plan to do that by adding new plan features, mobile apps or online tools that will help participants grasp financial concepts and do their own financial planning, according to the survey.
Employers give all kinds of financial advice to employees, according to Rob Austin, Aon Hewitt's director of retirement research. Some is elementary market intelligence, like the difference between a stock and a bond. Other companies help employees learn personal finance skill such as budgeting. "We really find it running the gamut," Austin said.
The quality of the information and manner of instruction also vary. Some companies may do little more than invite a local stockbroker to give a lunchtime sales pitch thinly disguised as an investment seminar. Others provide one-on-one time with a financial planner.
Employers typically make an effort to give employees useful, unbiased advice, according to North Carolina State University researcher Robert Clark, who examined employer financial wellness programs for a 2012 research study. Clark said typical participants in his study did half-day to two-day programs. Some used outside providers and others had employees put on the programs, but quality was generally good, Clark said. "The companies we worked with seem to be taking the whole process seriously," he said.
The companies aren't breaking the bank to do this. The Consumer Financial Protection Bureau in 2014 reported that the U.S. Army spent just $22 per soldier for an eight-hour financial wellness training program, and the average private employer who did financial wellness spent $144 per year per worker. From these modest investments, employers report significant benefits. Essentially, several studies have found that financial wellness education pays for itself and then some.

Benefits to employers come partly from reducing employees' financial stress levels. This can improve productivity and reduce absenteeism. Employees also appreciate the programs, and feel valued by employers that offer the training. And that improves hiring and retention.
Financial education may also help employee make better decisions. The Army study found participants doubled average monthly retirement plan contributions while reducing average credit card balances. However, the credit improvement lasted only a year after the one-time seminar. And average monthly retirement contributions only went from $15 to $30, not enough to make a large difference in post-retirement financial security.
Employers' move to offer employees financial advice can be seen as a logical extension of the decades-long shift of responsibility for post-retirement security from employers to employees. As defined-benefit pensions have gone by the wayside, employees have had to learn to manage their own retirement planning as well as other financial matters. Few observers conclude that they have done well at that task.
When the Society for Human Resource Management asked its members to describe their employees' financial health, 61% rated it no better than fair. This is despite the fact that most -- 57% -- of companies provided some kind of financial assistance to employees. The upshot is, from employees to employers to human resource professionals, everybody seems to want more employer-supplied financial education.

"As companies have moved away from pension-type plans to defined contributions plans like 401(k)s, they recognize that employees need help," says Evren Esen, director of survey programs for the Society for Human Resource Management. "It's hard to know how to plan, what to invest in, how much they'll need. So it's a pressing need."