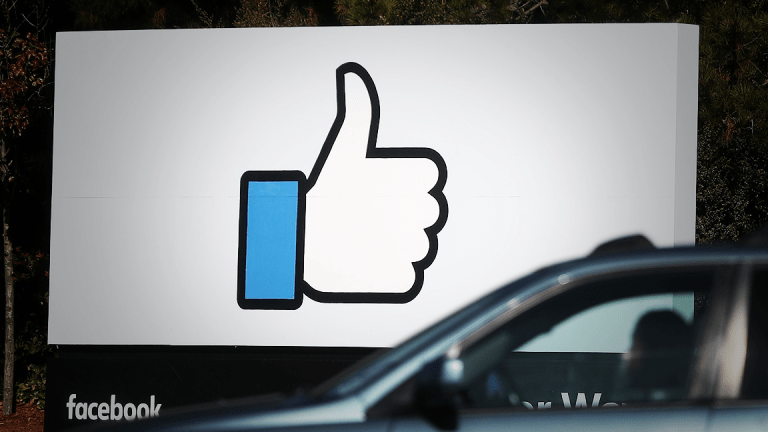 Factoring Facebook Stock Meltdown Into Your Retirement Plan
It's a fire sale on Facebook stock. Could it be a good pick-up for a retirement portfolio?
Facebook Inc. (FB) can now be had at a discount.
The social media platform had the worst one-day loss in U.S. stock market history on Thursday, July 26, when it lost $120 billion in market capitalization. At its lowered price, is it a good time to add the stock to a retirement portfolio?
"I'm still quite bullish on Facebook," Marlon Nichols, managing partner at venture capital firm Cross Culture Ventures, told TheStreet. "It has seen several competitors enter the space and has maintained its position as the leader through acquisition, innovation and improving on functionality that some of those competitors introduced to the market. I don't see that changing for some time to come."
Investors dumped Facebook stock Thursday after the company reported its second-quarter earnings on Wednesday after the bell. It missed revenue estimates, causing a selloff in aftermarket trading that continued the next day.
At its lower price, Facebook's stock is more attractive and could be a good addition to a retirement portfolio for those who don't mind a little risk.
Ken Nuttall, director of financial planning for BlackDiamond Wealth Management, said he has younger clients contacting him since Facebook's price plummeted.
"They tend to be users of Facebook and are buying what they know or use," Nuttall said. "Facebook is becoming more of a necessary tool as one-third of the world uses one of its products each month."
Before jumping all-in with Facebook, though, Values Quest wealth adviser Alex Koury suggested people ask themselves five questions:
What is your long-term strategy for holding Facebook, as it is a growth stock (that is, it doesn't pay dividends)
What is your risk tolerance for stocks?
Review your other investments such as mutual funds or ETFs -- how much exposure do you already have?
How long do you have to go before you retire?
Are you willing to risk a part or all of your retirement on one company?
Facebook shares closed on Friday at $174.89, down 0.78%. 
Facebook is a holding in Jim Cramer's Action Alerts PLUS member club. Want to be alerted before Jim Cramer buys or sells FB? Learn more now.