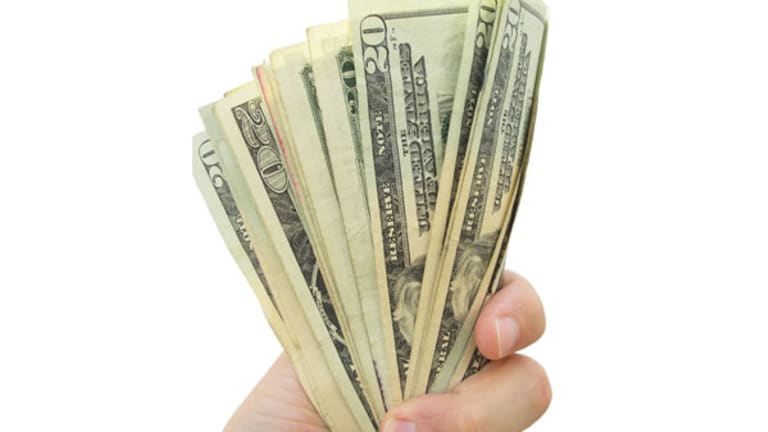 We All Say Estate Planning Is Important, Yet Here's How Few of Us Do It
Also, a study suggests, there are many times parents think they've had 'the talk' and their adult kids don't.
Also, a study suggests, there are many times parents think they've had 'the talk' and their adult kids don't.
NEW YORK (
) -- We're nearly unanimous on the issue of estate planning in the event of the death of a loved one.
BMO Management
, a Chicago-based wealth management firm, reports that 90% of U.S. adults say estate planning "as an important topic to discuss."
So why, in the same survey, do only 19% of adults say there have been detailed discussions on estate planning needs with their parents?
OK, there is always the death issue -- nobody wants to discuss their own mortality, or the mortality of a family member.
But if you don't have that discussion, you're inviting big trouble from a family financial planning point of view.
Also see: 4 Totally Depressing Things Workers Say About Retirement>>
BMO examines the issue in a report called
The Family Conversation You Should Not Avoid: How to Discuss Your Legacy
.

Parents are reluctant to talk about passing their wealth to future generations. Only 33% of U.S. parents say they have had "in detail" discussions about estate planning with their kids, the BMO study says, although that's significantly higher than their adult kids perceive.
That lack of communication is really inviting trouble down the road.
"Will your relatives and friends remember their period of loss as one when they were comforted and supported by each other, or will it be a divisive and difficult interpersonal experience?" asks Stephen Williams, a vice-president of financial planning at BMO Private Bank. "One of the best ways to create a legacy is through conversations with family, heirs and beneficiaries to foster lasting positive memories."
Although those conversations aren't easy, given the serious nature of the subject matter, they have to happen -- the sooner the better.
Also see: Parents Are Turning Their Kids Into Spenders>>
"Your personal legacy depends more on the effective communication of your values, plans and beliefs than on the items that can be neatly summarized in the paragraphs in your will and trust," he says. "Though conversations about estate planning may be difficult, they are necessary to share the background and reasoning behind the estate decisions that have been made and that your heirs will have to implement."
BMO advises parents to start that conversation with their children on a positive note. Parents should let their kids know a will, a trust and power of attorney has been established. That lets the family know a plan is in place, at which point a deeper discussion can follow.
It's also a good idea to meet as a family -- getting everyone involved ensures everyone's point of view is heard, and replaces speculation and assumptions with facts.
"You and your heirs may not necessarily agree on everything, but the conversation will provide information to build a more robust estate plan with fewer potential surprises," Williams says. "In addition, it will help to create a legacy that safeguards your values and cherished memories long into the future."\