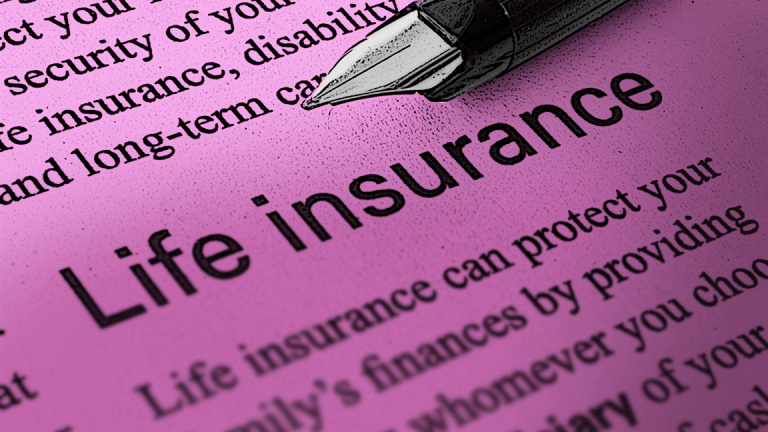 Life Insurance Could Be the Asset You Didn't Know You Had
Consider the financial benefits of selling your life insurance policy.
By Robin Roberts
Simplifying the sale of an asset, due to recent tax law changes, is helpful to retirees and their financial advisers. Before these changes, it was difficult to calculate the tax impact when a life insurance policy was sold in the secondary market. Because of this difficulty, some policyholders didn't sell their policy, even though they could have benefited by obtaining more than the cash surrender value of their policy by selling it in the secondary market.
Not surprisingly, life insurance companies were difficult to deal with and could seldom provide the information required to those trying to determine the cost of insurance which is one of the components of the premiums paid. That cost-of-insurance component was, previously, deducted from all other premiums paid to calculate the cost basis. The cost basis was then deducted from the value received to determine if there was a taxable event.
Read more about Understanding Life Insurance Premiums and Life Settlements from Investopedia.
Thank goodness, life has been simplified with the tax reform bill -- the Tax Cuts and Jobs Act of 2017.
To calculate the cost basis today, one should deduct all premiums paid from the value received at the sale and one can calculate the gains as follows:
The amount received up to the tax basis is received free of income tax,
Amounts received more than the tax basis up to the amount of the cash surrender value are taxed at ordinary income rates, and
Amounts received more than the cash value get favorable capital gains treatment.
In addition to these tax law changes, the doubling of the estate tax exemption (now $11.2 million for singles and $22.4 million for couples) will change the landscape of people evaluating whether they should retain their life insurance policies or sell them now.
Why do people sell their life insurance policies? Most life insurance policies are sold because the circumstances which originally prompted the purchase of the life insurance policy have changed. For example, the policy owner no longer needs coverage; the beneficiaries of the insurance policy die before the person covered by the policy; a change in business ownership makes the policy unnecessary; the policy has not performed as expected or premium payments have become burdensome; a change in policy type or coverage amount is necessary to address current objectives; or to obtain cash now to achieve other objectives.
The financial benefits of selling one's life insurance policy, called a life settlement, are clear. For starters, it offers the policy owners an immediate and significant lump sum payment and relieves them from the burden of paying future premiums. The money can be used for:
Funding long-term care
Maintaining lifestyle
Making gifts to heirs or charities
Funding the college education of grandchildren
Purchasing investments or other financial products
Why We Don't Hear Much About Life Settlements
At the end of 2016, there was $8.9 trillion of cash value life insurance in force, according to an analysis of 10-Ks filed with the SEC. Also, in 2016, there was $25 billion of life insurance policies sold in the secondary market.
A critical benefit of selling your life insurance policy, as opposed to accepting the cash surrender value offered by the life insurance company, is that you could earn much more by selling your life insurance policy in the open market.
A U.S. General Accounting Office study conducted in 2014 showed that those who sold their life insurance policies earned up to seven times more than what they were offered by the life insurance companies' cash surrender value.
Consider what that means: For every $1,000 offered by your life insurance company by surrendering your policy to them, you could earn up to $7,000 by entering into a life settlement transaction in the open market.
Most life insurance policies are eligible to be sold. Even term insurance can be sold if it is convertible. So, who are the buyers of these life insurance policies and what's in it for them? Goldman Sachs, Berkshire Hathaway and Bank of America are some of the big players in this industry. All of these companies competitively bid on the best life insurance policies. These firms, and many smaller private equity companies, consider a life insurance policy like any other asset.
How do these firms establish a price they are willing to offer? Like a house or any other asset, what would you be willing to pay for it today, assuming you would have to pay $X in maintenance costs over the next Y years and receive $Z (the face amount of the life insurance policy) in the future? This is just another exercise in understanding the value of discounted cash flows, with the uncertainty of time (the death of the insured).
The ability to sell one's life insurance policy is also available to businesses. Often, life insurance policies are purchased on business owners and key executives, to ensure continuity of the business if an owner dies prematurely. Many business owners and their chief financial officers are not aware of the option to sell the policy if the company is wound down or sold. A life insurance policy is an asset and can be sold in the secondary market.
Typically, life insurance policies with a face value as low as $100,000 are marketable. If you are interested in learning more about the potential value of your life insurance policy, be certain to work with someone who conducts a competitive bidding process. As in real estate, a competitive marketplace ensures you get the best price.
Help yourself, your family and friends by being aware of this valuable option. Years of paid premiums should provide you more than the cash surrender value offered by the insurance companies. You can normally obtain more money by considering a life settlement transaction for your unwanted and unneeded life insurance policy.
About the author: Robin Roberts, CME CSA CSE is the chief adviser at BrightPath Life Settlements in Minneapolis and a member of the FPA of Minnesota.