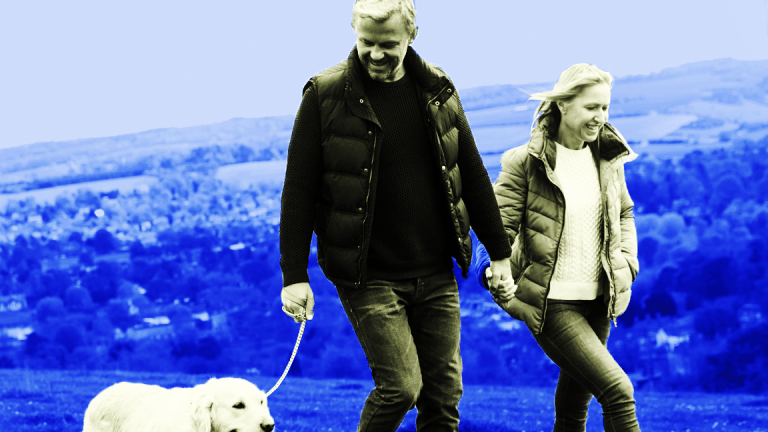 Even Your Goldfish Needs an Estate Plan
Should family pets be included in a trust or estate plan when their owner passes on? You bet. Here's why.
Pet owners take their favorite animals seriously.
So much so, a growing number of Americans are including their family pet in their estate plans.
That's the case with Stacy Busta, a licensed producer at MSI Guaranteed Weather/Vortex Insurance Agency in Overland Park, Kanas.
"I married into a family bird that can live to be 75 -- he's only 27 right now -- and I'm a bit older than that," says Busta. "I know of individuals that have inherited African Grays in wills because these types of birds can live to 100 and typically always outlive their owner."
For Busta's family bird, the future looks bright. "We're working on a new will this spring where our bird will go to our daughter if he outlives us."
But the news isn't quite the same with the rest of the family pets. "Our dogs and cats will not be written in -- my sister said she will take them if both my husband and I passed," she says.
So it goes in the murky world of pet estate planning, where pet ownership can be a lifetime commitment -- for the animal and for the pet owner. The idea makes more sense the more one thinks about. According to the Humane Society, 100,000 pets are left homeless due to deceased owners each year.
"Here in Florida, a pet is considered personal property," notes Mike Arman, chairman of the economic development board in the City of Oak Hill, Fla. "If there is no plan in place and no one immediately volunteers to take care of the animal, it winds up in the pound and may be euthanized in as little as three days unless someone adopts it," he says.
"Most animals aren't that lucky," he adds.
Consequently, when a pet outlives its human owner, there needs to be a plan in place to take care of Fido going forward, says Jennifer Guimond-Quigley, an estate planning and managing attorney in Chicago. "Even a goldfish should have an estate plan, and basic "pet trust" document will do the job," she says.
Here's how to set up a basic pet trust plan:
Use a basic trust model -- Creating a pet trust is similar to setting up a traditional trust, says Guimond-Quigley. "It starts with naming a new caregiver for the animal," she says. "It also details care instructions and sets aside funds to cover ongoing pet expenses."
Include a letter --While a pet trust establishes who will care for and love the pet throughout the rest of its life, a "Letter of Final Wishes," which identifies who assumes immediate responsibility for the pet, can act as an insurance policy. "This can be the same person as the listed caregiver in the trust," Guimond-Quigley states.
Name a good trustee -- The plan trustee is important, as that's the person who can allocate the funds for veterinary expenses, routine expenses, like food, medicine and grooming and anything else the pet may need. "Compensation benefits can also be provided for the caregiver, if stipulated within the trust," she adds.
Have a "Plan B" -- Pet owners should have a person to serve as the backup to take care of the pet, if the initial person is unable or unwilling to take care of the pet. "I would give the trustee of the client's trust the discretion to find someone else to take care of the pet, if neither of the people picked to take care of the pet can handle the task," says Bishop L. Toups, an estate planning attorney based in Florida.
If the household pet passes away before the client, that client can just amend their revocable trust and either substitute a new pet or remove the pet trust provisions entirely, says Toups.
As always, check with a trusted financial professional (preferably an estate planning attorney) when family matters and money intersect -- especially when a household pet is in need of caretaking.
It may seem odd to include a furry or feathered family pet in an estate plan, but why not?
The fact that your pet will be taken care of when your gone is comforting -- and it will keep Fido as happy and healthy as possible, hopefully for years down the line.