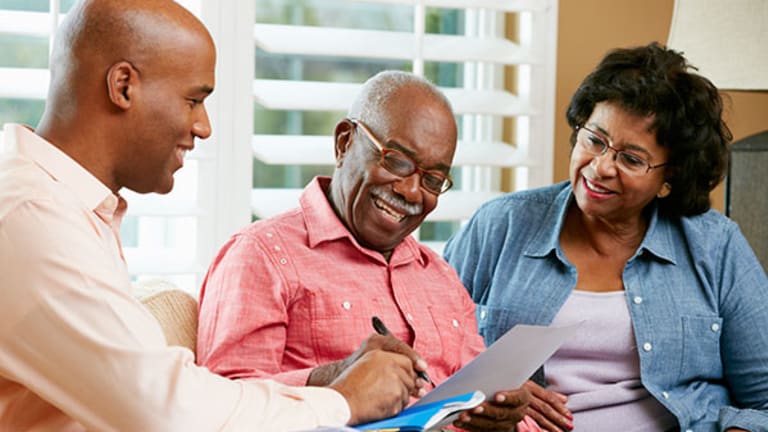 Estate Planning Needs to Be on Your Retirement To-Do List
Death is not something people want to talk about. And that is probably one of the reasons so many people do not have an estate plan, or even a will.
Editors' pick: Originally published Sept. 22.
Death is not something people want to talk about. And that is probably one of the reasons so many people do not have an estate plan, or even a will.
As unpleasant is it may be to think about being mortal, planners say it is imperative to protect your family and your assets. It's the only way you can ensure that your estate goes to the people you want it to.
"Generally, everyone needs a will," says Greg Stevens, senior wealth advisor at Cabot Wealth Management in Salem, Mass. "Everyone needs to take a full stock of investments, and make sure beneficiaries on life insurance IRAs and 401(k) are updated."
It's also important to have have transfer on death, powers of attorney and a health care proxy, he says.
"Make sure people can act in your best interest and they are not spread all over the place," Stevens says. "When you pass away, make sure you are comfortable having money delivered outright to beneficiary or trust."
He says most people haven't done estate planning because they are busy.
"It is not in front of mind," Stevens adds. "It's not a pleasant discussion to have with your spouse or loved one. Talking about death is not the most exciting thing. A lot of people get caught up in day-to day life and don't think about impact of how not having an estate plan will impact their survivors."
"They haven't done anything a lot of times because they are so busy in day-to-day lives," says Kris Stegall, vice president at NFP. "These are high net worth individuals. They own business, and they have families. Estate planning isn't necessarily the first thing on their minds."
Stevens says his clients are beginning to think more about estate planning after experiencing the probate process themselves.
"Our clients start to think about it when they have the death of a parent and have to go through process of probating an estate, having to search for accounts and life insurance policies," he says. "If their parents don't have a plan in place, they say I don't want to leave the same mess for my kids. That's the impetus."
Steven says many of his clients have estate plans in place already, but they still have a problem.
He says 80% to 85% of his high net-worth clients have at least something in place. Of course, what folks have in terms of estate planning is often not sufficient.
"Probably half have outdated documents or documents that need to be updated," he said. "They say I have a will, but I did it 15 or 20 years ago. When you dig it up and look at how assets pass, it's not the way they want."
He says some even have health care proxies or powers of attorney that are outdated - sometimes still people empowered to make the decisions who are no longer in their lives or have moved far away. Some also have accounts with beneficiary designations that have not been updated in years.
"If they are divorced, make sure they update the beneficiary designation to take ex-spouse off," he says. "It doesn't matter if you are divorced. (The assets) legally go to that person."
Stegall says people need to realize that having an estate plan is critical if they want to protect their families.
"If something happens to you, they can cope with it," he says. "Estate planning also is the best way to take care of their children. Sometimes they need trusts to help accommodate their children. Trusts help ensure they get through college. They also protect assets from future divorces."
Stegall says different types of estate planning are required in different stages of life and different stages of wealth building, with the more advanced planning coming in the later stages of life, when wealth has already been created.
People generally don't think about estate planning before they get into their 50s and 60s, he says. "That's just the nature of how people think," he says. "People in 20s and 30s are thinking about advancing wealth and careers."
The important thing is to do it now, he says.
"At end of day hope people will understand that planning sooner is always better," Stegall says. "The earlier, the better. And it's always best to have a solid team behind you (lawyers, accountants and financial planners). Building a solid trustworthy team is extraordinarily important."