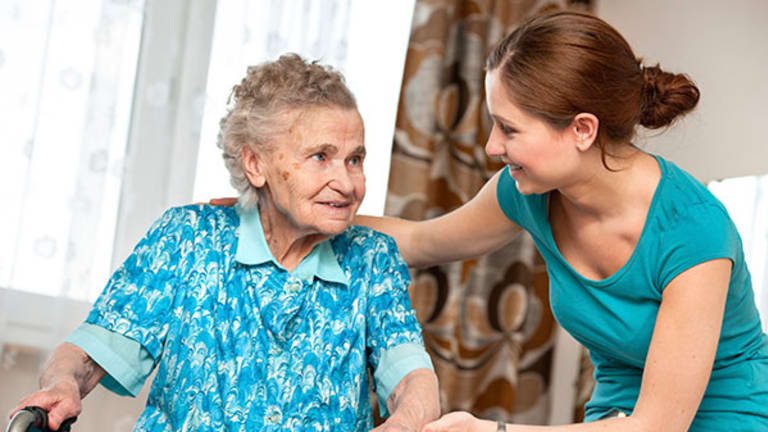 'Digital Estate' Is Easy Way to Take on Finances After Family Death
To improve communications between parents and older children, have a digital-based conversation about estate planning.
NEW YORK (MainStreet) — Elderly Americans and their adult children just aren't on the same page on estate planning issues, and that can lead to a big legal and financial mess if an older family member passes away.
According to Fidelity Investments' 2014 Intra-Family Generational Finance Study, a clear majority of U.S. families have a hard time discussing estate planning issues, which can cause both parties to feel stressed over family money matters in the future.
Fidelity says:
"64% of parents and children disagree about the right timing for these conversations to occur. Parents would prefer to wait until after retirement, while their adult children want these conversations to happen well before their parents retire or experience health issues."
"The majority (75%) of adult children and their parents agree it is important to have frank conversations about wills and estate planning, elder care and covering retirement expenses — however, these conversations often lack depth."
One big step in fixing the disconnect is to have parents and children agreeing on a digital estate — a mechanism in which both parties have access to passwords for the elderly parent's financial accounts, among other key checklist items.
New Year's is a good time to have that conversation, as it can set the tone for better estate planning discussions for the year, says David Walters, a certified financial planner and certified public accountant at Portland, Ore.-based Palisades Hudson. You don't want disaster to strike if the head of the household passes away unexpectedly and you don't have the user names and passwords needed to access the deceased's financial account, he says.
Where do you start? Walters has a few ideas:
Make a list. "As part of your estate planning documents, you should include a list of all online accounts and passwords for your executor," Walters says. "Your will can stipulate what should be done with email and other online accounts at your death."
Stay on top of it. There's no need to formalize the list — just be diligent about keeping it accurate and updated. "Passwords change, so updating your list is a good part of an annual process," he says.
Opt for one online-based access solution. "If you have password-management software, which is free or inexpensive, you can just give your spouse or executor the master password, which unlocks all others," Walters says.
Don't ignore family memories. Of course you're going to need user names and passwords for bank accounts, investment policies and investment accounts, but your digital estate list should also include access to cherished family memories. "These often have little or no monetary value but great sentimental value," Walters says. Digital estate "can include a Dropbox account with thousands of photos, email accounts and social media accounts like Facebook and LinkedIn. All this could be lost without current logins and passwords."
Update the list of key beneficiaries. Another add-on to your digital estate is the list of beneficiaries who will be attached to assets in an estate plan. "People often forget to update their beneficiaries," Walters says. "These assets go to the beneficiary or beneficiaries listed on the account regardless of what your will says, so it's crucial that they're correct and up to date."
— By Brian O'Connell for MainStreet