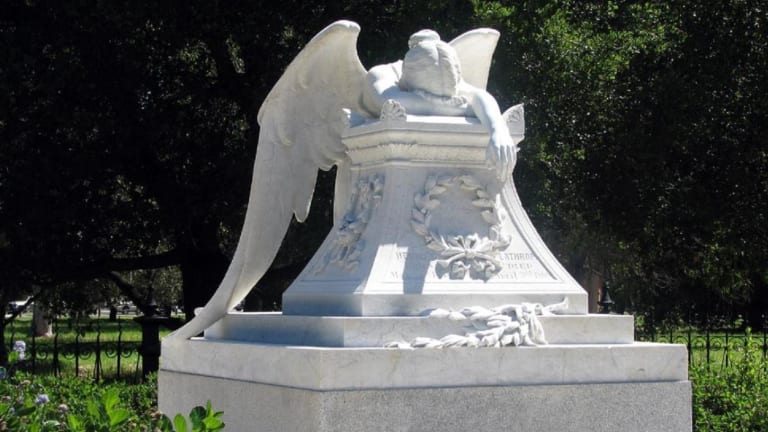 3 Worst Estate Planning Mistakes and How to Avoid Them
Larry Light details some surprising estate planning mistakes most of us make and how to easily fix them.
Once you're gone from this earth, the task of sorting out your estate plan can be a maddening puzzle that might even spawn a family feud and end up in court.
Trouble is, a lot of people don't devote the diligence to the plan process that's needed. "Planning for one's demise," says tax attorney Ron Silbert, a partner with Schoenberg Finkel Newman & Rosenberg in Chicago, "is not a favorite human activity.
Here are three snares that commonly trip up an estate plan:
Lack of Information
Untangling the various parts of your estate can be daunting. Alas, you may go to your reward without leaving your executor and loved ones with a complete and updated list of where everything is and how to access it.
Think of all the assets you've accumulated in a lifetime. Your brokerage account, bank account, mutual fund holdings and so much else of value are protected by a myriad of user names and passwords-and perhaps by the answers to questions like the hospital of your birth and your first pet's name.
The good news: Auto and homeowners insurance policies, previously paper stuffed in a drawer, now likely are online. The bad news: Some of your holdings are not available electronically, though. The deed to the house and the mortgage documents, or paperwork saying the mortgage is paid off, may lie is a safe deposit box that requires a key and photo identification to access. The same goes for the paperwork for your car. And not all of your precious possessions are financial in nature. Some are of sentimental value, like that mounted photo of mom, dad and you as a toddler.
Meanwhile, other possessions are wholly digital. Your Instagram account, say. Fortunately, there are services like Mylennium that can protect your digital assets, such as domain names, bitcoin repositories, eBay and Amazon accounts and the like. Concerns about cyber-theft and hacking are important.
Above all, you need to have one master roster that contains all user names and passwords, for investment accounts and other financial holdings. Some people keep it in their safe deposit box at the bank; others, in a secure container at home. But these are not perfect safeguards. "People tend to lose keys," notes Suzanne Brown Walsh, an attorney with Murtha Cullin. More and more people are housing them with cloud services like GlassPass, Dashlane and 1Password.
Beneficiary Designations Done Wrong
What's stunning how often people don't realize that they must name beneficiaries for their retirement accounts, annuity contracts and insurance policies. Screwing this up is a surefire ticket for your assets to end up in probate, an expensive legal process where your wishes may be thwarted.
For instance, it's unwise to name someone in your will alone as the heir to your mutual funds. That someone needs to be on file with the fund company, too. Your will won't override what the designation is on your retirement account: Different people may be in the will and on the account.
Bequeathing your assets requires some common sense. An article on the American Association of Individual Investors website, by John Horn and Dera Johnsen-Tracy of the Horn & Johnsen law firm, warns that multiple beneficiaries for real estate often is an invitation to discord.
After all, Horn and Johnsen-Tracy write, "they all must agree on the Realtor and the sale price, and until the property is sold all owners should contribute equally to the maintenance of the property." And if one beneficiary objects, get ready to rumble.
Outdated Plans
"Sometimes, decades pass after estate documents are signed, attorney Silbert points out. Guess what? Divorces and other calamities take place, changing the situation radically.
Do you really want your ex-spouse to inherit all your worldly goods? That sounded like a great idea when you got married right out of college. But now that you each are married to others, and you have children with your second spouse, that's not so good. Meanwhile, changes in tax laws might affect who gets what, when and how.
That's why the wisest course is to periodically review what is in your will. And even more important, to ensure that all your plans are locked down at the outset, avoiding unpleasant surprises and needless labor later on.
About the author: Larry Light is the markets editor of Chief Investment Officer magazine. He has previously been an editor and reporter at the Wall Street Journal, Forbes, BusinessWeek, MONEY and CBS MoneyWatch. He is the author of Taming the Beast (John Wiley), a history of investment strategies.