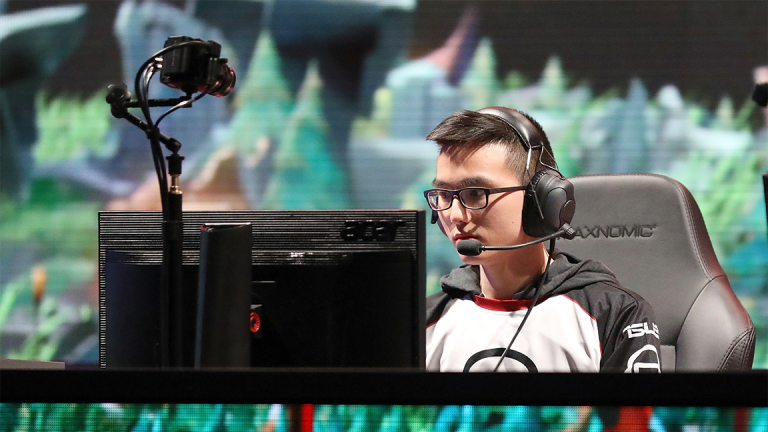 3 Great eSports Investments For the Technology Savvy Retiree
Who says eSports are just for millennials? Those people are wrong. Here are some investment ideas on the hot space for retirees.
Time to think outside the box, retirees. 
Americans need as much as $500,000 saved to have a comfortable retirement, according to some estimates. But, the U.S. Labor Department estimates that fewer than half of Americans have even calculated how much they will need to save for when they leave the working world.
And while the average American will spend 20 years in retirement, nearly 30% of private-industry workers with access to a contribution plan like a 401(k) plan don't participate.
What this adds up to? The need to play catch up with one's retirement planning. An easy -- albeit risky -- way to to grow your wealth quickly is to find emerging trends in the world and then put dollars to work via the stock market. One hot area currently that likely has longer term legs is the eSports space.
Sales for the eSports industry are expected to surge 38% this year to $950 million, according to market researcher Newzoo. The researcher sees the industry crossing the billion dollar sales mark in 2019. By 2021, sales for the eSports industry are projected to hit $1.65 billion. 
Here are several top stocks to consider.  
Retirement Is Complicated.It's never too early -- or too late -- to plan for and achieve your retirement goals. TheStreet's new premium subscription, Retirement Daily, will help you un-complicate the world of retirement with the latest, news, research and analysis from TheStreet's "Mr. Retirement" Robert Powell and his team of experts. Check out our new retirement offering Retirement Daily and get a free trial subscription.
Activision Blizzard
Activision is the main force in the eSports market.
Activision's eSports Overwatch League could contribute between $75 million and $100 million to Activision's revenue in 2018, a figure that could double the following year. The league attracted 10 million viewers in its opening weekend, plus it has major sponsors including HP Inc. (HP) - Get Helmerich & Payne, Inc. Report , Intel Corp. (INTC) - Get Intel Corporation Report  and T-Mobile Inc. (TMUS) - Get T-Mobile US, Inc. Report , Jefferies points out.
Tencent Holdings
Tencent Holdings (TCEHY) is the developer behind League of Legends, the most-watched eSports game in the world. The League of Legends championship game last year drew 60 million unique streaming viewers, a 40% increase from the 43 million streamers who tuned in the year before. Tencent is launching a competitive-gaming television channel in China and has committed $15 billion to fund it over the next five years. 
Nvidia 
Chipmaker Nvidia (NVDA) - Get NVIDIA Corporation Report , a winning position for Jim Cramer's Action Alerts PLUS, has its hand in quite a few technologies, but the company's gaming division is still the moneymaker. The division accounts for more than half of the company's sales, and its chips are the fastest gaming graphics processors in the world. If eSports is the wave of the future, Nvidia is best positioned to be the engine behind the growth.