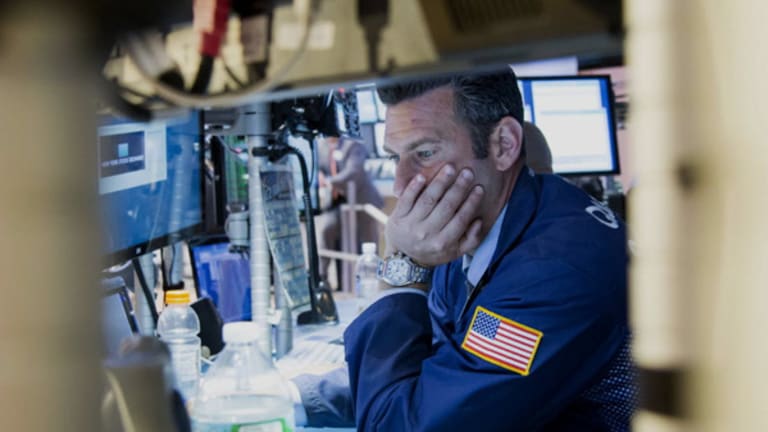 Don't Let Post-Election Market Volatility Scare You Into Ruining Your Retirement
Volatility in the stock markets should not be feared by investors, because any large gains or losses are often reversed after the panic or euphoria subsides.
Editors' pick: Originally published Nov. 9.
Volatility in the stock markets should not be feared by investors, because any large losses are often reversed after the panic subsides. What's more, investing -- whether for retirement or the more immediate future -- is a not a short-term proposition, and making rash, emotional decisions can be dangerous.
The outcome of Brexit is a prime example of a shocking news event that "stunned investors and caused a mini-meltdown in global equity markets . . . for all of three days," said David Twibell, president of Custom Portfolio Group in Englewood, Colo. "Then markets reversed higher and many investors who panicked lost out on sizable gains."
The win by Donald Trump caught the markets off guard. Investors who attempted to guess the direction of the market on Tuesday before the results of the U.S. presidential election may not have benefitted, because market sentiment and major moves usually happen overnight, "making it almost impossible for most investors to benefit," Twibell said. "It's always tempting to make investment decisions based on major news events. Unfortunately, it rarely pays off. Ignore the noise."
Investors should avoid making rash, emotional decisions and get caught up in the initial market reaction, because their long-term investment strategy remains the best bet, said Twibell.
Selling a large chunk of assets to deploy the cash in an attempt to time the market winds up as a fool's game, said Ron McCoy, a portfolio manager on Covestor, the online investing company, and founder of Freedom Capital Advisors in Winter Garden, Fla. Knowing when to get back in the market is often the most difficult decision, and too many investors wait too long.
"Trying to time the market has become increasingly difficult in recent years and is something I advise clients against doing," he said.
Instead, one strategy investors can follow is to pull some money aside and have some liquidity to take advantage of some declines. Another one was to buy puts on the S&P 500 for some protection if an investor believes the market could head lower, said McCoy.
"It's one thing to be right and get out and then getting back in isn't always that clear cut and can be difficult and costly," he said. "If investors are nervous, they should buy some defensive names and maybe raise a little cash, but to completely pull out and try to time it is very difficult. But then again, a blind squirrel finds a nut every now and then."
Sectors such as precious metals and technology and health care stocks such as GW Pharmaceuticals (GWPH) - Get Report  and Reliq Health Technologies Inc. (RQHTF) will perform well despite the market reaction, said Michael Berger, a former Raymond James energy analyst and founder of Technical420, a Miami-based company that conducts research on cannabis stocks.
"Although many market analysts recommended getting out of the market prior to the election, we think it is wise to stay invested and allocate your capital efficiently," he said. "If investors can position themselves correctly, then they should see a favorable return when the dust settles. and a new president is elected."
Timing the market, no matter how skilled the investor may be, is a "recipe for failure," and putting some money in cash on the sidelines does not always net better returns, said Mike Loewengart, vice president of investment strategy at E-Trade, a New York-based brokerage firm.
The volatility in the market can occur for days after the election, but focusing on nonpolitical macro factors like economic growth, interest rates, inflation and the pace of innovation "typically have a much greater impact on markets over the long-term than who is sitting in the White House," he said. "Look beyond the moment and don't let your emotions get the best of you. While this may be easier said than done, it better positions you for the long run."