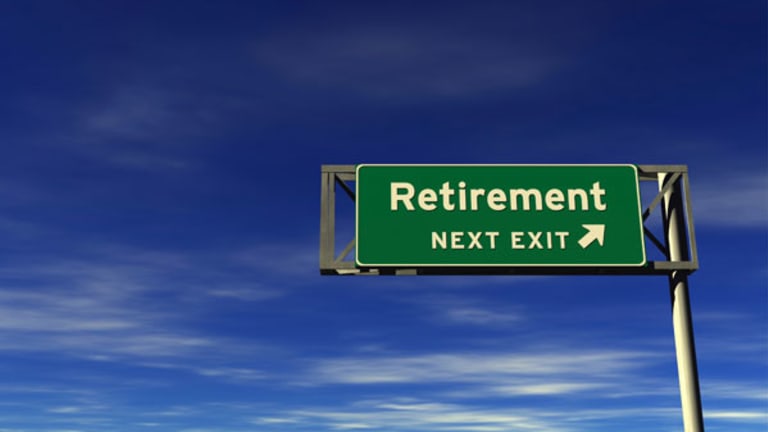 Does Contributing To a 401(k) Lead To Better Health?
A new study says those who contribute to a 401(k) were more likely to make better health decisions.
NEW YORK (MainStreet) — Those who contribute to a 401(k) were more likely to make better health decisions, a new study says.
Researchers Lamar Pierce, associate professor of strategy at Olin Business School at Washington University in St. Louis, and doctoral candidate Timothy Gubler, looked at a sample of 154 employees to detect patterns between financial responsibility and health choices.
Each employee was given a medical exam. The study found that upon learning of a health issue from the exam, those who contributed to 401(k) were 27% more likely to take action to improve their health over the following year than non-contributors.
Contributors to a 401(k) also saw a 40% higher decrease in sick days during the following year than those who failed to contribute.
"The ability and choice to save for retirement is the same individual characteristic that's going to drive the ability and choice to improve one's health," Pierce tells MainStreet. "The people who save for retirement are people who value the future quite a bit and the same can be said for health."
He says retirement savings is akin to the mentality surrounding cholesterol. If someone has high cholesterol, that may not impact him or her now, but it will in the future. Living large and failing to save for retirement won't present dangers in the moment, but the financial turmoil will be all the more clear as one reaches retirement.
"This also speaks to a larger debate on public policy," Pierce says. "Do we need to educate people or do we need to force them to not do things that are bad for them, along the lines of limiting soda sizes or social security, which are forced policies to make people care about the future."
When it comes to retirement savings, depending on your age, small steps can amount to significant results over time.
The first step to any successful retirement savings goal is a plan of action. This largely surrounds what type of lifestyle you want to live during retirement. You may have your mortgage paid off by the time you retire, but you're also bound to have more health care costs. Take advantage of online calculators, like this one from the Employee Benefit Research Institute, which helps you figure out how much money you'll need to retire.
Next, utilize the resources that may already be available to you, such as a 401(k) match from your employer, which is free money or throwing some extra funds into a Roth IRA.
Remember, a Roth IRA is separate from the 401(k) and can be opened up on your own, without your employer, from a discount brokerage firm. With a Roth IRA, you contribute money you've already paid taxes on, unlike the 401(k), which requires tax payments upon withdrawal at age 59.5.
- Written by Scott Gamm for MainStreet. Gamm is author of MORE MONEY, PLEASE