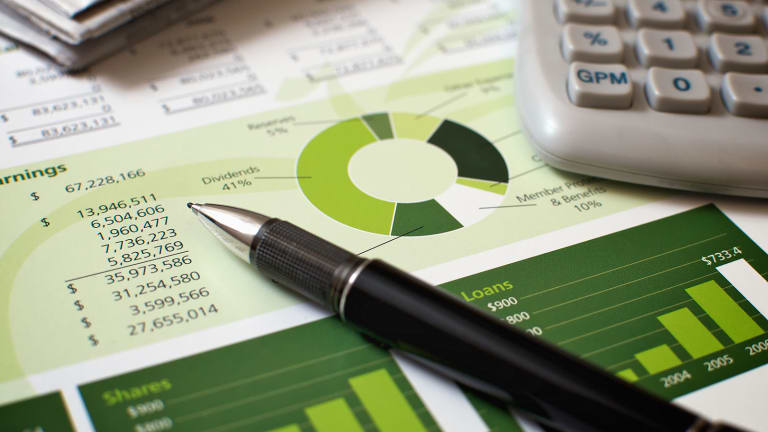 Diversification Is About More Than Just Stocks and Bonds
Financial planners must educate clients about the true meaning of diversification.
There's no magic bullet that will spare your retirement savings from the ravages of a market downturn.
But having a well-diversified investment portfolio can help blunt the impact when the stock market goes south, while also positioning you to ride the upswing when it comes, financial planners say.
Still, exactly what constitutes a diversified portfolio is a matter of debate among financial advisers, with some arguing it should include more than stock and bonds but also non-liquid assets like real estate.
And whatever your particular approach to diversification, educating clients to accept the fact that some parts of their portfolio may be down while others are up is crucial, planners say.
"Placing too many bets on a particular asset class -- or even worse, a particular stock -- can be a recipe for financial disaster," George Gagliardi, founder of Coromandel Wealth Management in Lexington, Mass. and a certified financial planner. "No one "knows" which asset classes will be the outperformers for the next year, so it's always a good idea to spread one's bets across different asset classes."
The Importance of Diversification
There are probably as many different takes what constitutes a diversified investment portfolio as there are financial advisers.
Yet there is general agreement on the importance of spreading your bets widely and sticking to that principle through thick and thin.
"Waiting until volatility hits to sell and reallocate a position could make investors worse off than riding it out in some situations," said Kristin McFarland, a CFP and Wealth Advisor at Darrow Wealth Management in Boston. "By maintaining a globally diverse portfolio at all times, we believe clients are better positioned to manage risk associated with a specific industry, geographic location, or asset class."
McFarland has found the Callan Periodic Table of Investment Returns particularly helpful in working with clients.
The table shows that cash was the worst performing asset in 2017 and the best performer in 2018. Emerging markets "did a similar dance" with fixed income, she noted.
"It is difficult to argue with the value of diversification when looking at this table," McFarland said.
David Demming, president of Demming Financial Services Corp. in Aurora, Ohio and a CFP, noted his firm has been increasing allocations in the "most depressed International/emerging markets" as part of its commitment to diversification, with the knowledge that's what's down today may not be tomorrow.
"This assures us and them, of participation in all the major food groups, so they 'grow up to be big and strong,'" Demming said. "We know, we have won our clients head or hearts, when the only markets they like, are the Fish Market or the Farmer's Market!"
Diversifying beyond stocks and bonds
Still, some advisers say efforts to diversify clients' investment portfolios should go beyond just standard stocks and bonds.
Matt Chauncey, a CFP and an investment adviser at ClaraPHI Advisory Network in the Tampa area, said direct investments in real estate limited partnerships can help produce returns during down times in the stock market.
He also suggested moving money during rocky times in the market to tactical managers and to shift to asset classes with positive momentum.
"Not only should diversification involve asset classes and sectors, but also liquid and non-liquid investments," Chauncey said.
Keith Schnelle, a CFP and founder of Solutia Global in Austin, said most planners think owning stocks and bonds in ten different sectors is true diversification.
By contrast, Schnelle said his firm does not allow clients to have more than 60% of their assets in listed securities. The other 40% percent or more of a client's portfolio is invested in "non-correlated, non-tradable" assets.
These include direct ownership in private equity for real estate, both income producing and investments based on capital appreciation "as well as income producing ag, life settlements, shadow banking private loan funds, precious metals."
"Non-correlated non-traded assets are a must, and are how the ultra HNW have always invested," Schnelle said. "Why not for everyone else?"
Getting Clients Buy-In
Still, diversification, whether or not it involves ill-liquid assets like real estate and gold, can initially be difficult for clients to grasp.
In order to have a successful diversification strategy, advisers must educate clients on the importance of spreading their investments wide, even if it means putting up at times with losses in one sector or another, planners say.
Hans-Christian Winkler, a CFP in New York for ClaraPHI Advisory Network, said it is crucial to teach clients from "day one" about how diversification works -- including the fact that there is always a strong chance there will be out of favor sectors whether the market goes up or down.
It is also important to explain the importance of rebalancing -- moving gains from sectors that have done well to invest in areas that are currently underperforming, better known as selling high and buying low.
"It is joked about that someone who has a truly diversified portfolio, always has something to complain about since something will always be out of favor and therefore be down," he said.