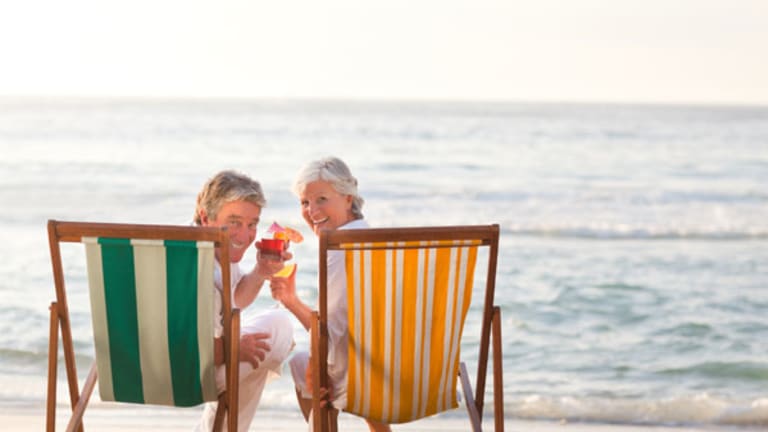 The Dangers of Complacent Retirement
Even college professors aren't preparing adequately.
NEW YORK (MainStreet) – Even college professors might be too confident and complacent about planning for their retirement. Although three-quarters of faculty at higher education facilities age 55 and older recognize a need for a financial guidance, only 17% have a retirement plan, according to a recent study by Fidelity Investments.
The study revealed that 82% of faculty members feel confident that they will have enough money to live in retirement comfortably, but do not have a plan. The good news is that most realize they need a plan of action.
Fidelity, the second largest provider in higher education, found that 75% of pre-retiree faculty report needing some form of financial guidance. Professors are looking for retirement guidance - 31% are asking for help in developing a retirement income plan, 36% in choosing specific investments and 30% in assessing an overall financial plan.
"Having confidence in their retirement savings may result in faculty members who are approaching retirement age not taking the time to create a retirement income plan, leaving them without a strategy to convert savings into lasting income," said Rick Mitchell, executive vice president of tax exempt retirement services at Fidelity Investments. "It's critical that pre-retirees understand how long-term savings can be transitioned into retirement income. Higher education employees value education and the opportunity to learn, so it's no surprise that they are asking for help."
While employees of all ages should have an investment plan in place, the study found that only 17% of younger faculty (age 54 and under) have a formal investment plan even though 61% report they worry about their financial situation.
"What we have seen is that because the employer contributions are so generous, participation by employees in an optional plan lags," said John Campbell, a vice president at Fidelity Investments."
When it comes to getting help from financial professionals, older faculty are more likely than their younger colleagues to rely on guidance from an advisor or an investment center representative (59% versus 37%). In fact, 47% of pre-retiree faculty report working with a financial advisor, compared to just 29% of their colleagues under age 55.
Fidelity provides educational sessions at colleges and universities for retirement planning and also offers individual appointments for faculty members. More faculty members have taken advantage of the free sessions.
"We have seen a strong uptake on financial planning through Fidelity," Campbell said. "We are focused on partnering with human resources groups that engage faculty and we give them guidance on how to transition to next phase of their life after teaching. I think faculty members should be taking advantage to maximize their savings. It's never too late to develop a retirement income plan."
Consumers should determine what kind of lifestyle they want once they retire and maintain discipline in their savings and retirement goals, said Chad Hamilton, national director of financial planning for Key Bank.
"This is always a good place to start – people should envision their lifestyle in 20 to 30 years and it gets them more motivated," he said. "People can miss the big picture. People just really need help. It is an underserved market."
Once investors establish a retirement plan, they should avoid making frequent changes, Hamilton advised.
"The more patient you are and the less you change the underlying investment structure, the better you do," he said. "Once your long-term plan is in place, you really shouldn't need to change it but once or twice a year. Try to keep emotions in check and make decisions which allow you to not harm your own plan."
--Written by Ellen Chang for MainStreet