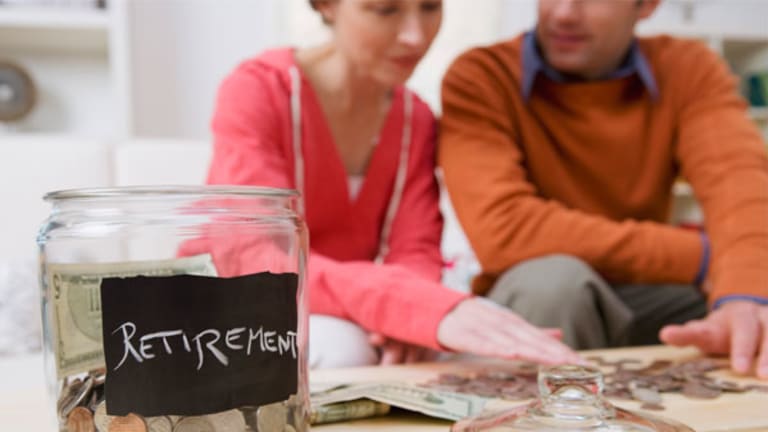 Could California Show the Way On Mandatory Retirement Savings Plans?
California's new 'mandatory' retirement savings law is set to roll - will other states follow suit?
Editors' pick: Originally published Oct. 26.
Retirement savings advocates are applauding California's recently-enacted Secure Choice Retirement Savings Act (SB 1234).
The act "creates an auto-enrolled, supplemental retirement savings program for nearly seven million private sector workers in California who did not previously have access to a retirement savings plan through their job," according to the California Secure Choice Retirement Savings Investment Board, in a statement this week.
The law, set to take effect in 2017, mandates that "employers with five or more employees that do not currently offer a retirement plan will be required to offer their employees access to the Secure Choice Retirement Savings Program," the Board reports. "The employer mandate will be phased-in gradually over a three-year period, depending on the size of the business, allowing businesses to successfully adapt to the changes implemented under SB 1234."
State workers without a retirement plan, who participate in SB 1234, will be expected to contribute 3% of their wages to a new retirement account called the California Secure Choice Retirement Savings Trust, which will "invest in a diversified portfolio that focuses on long-term financial growth," according to a recent statement from California Governor Jerry Brown's office.
With 75% of low-to-middle-class Californians relying solely on Social Security for retirement, advocates say that state-mandated retirement plans are an idea whose time has come. The New York Times recently described the law as "a national model for promoting retirement savings," and the Los Angeles Times said that "when added to Social Security benefits, the money would help keep more retirees out of poverty and off public support."
Is that how financial industry insiders see the issue? Not quite.
"The short answer is no, state-mandated retirement plans are not the future of retirement plans overall," says Kate Crowther, director of government relations for Ubiquity Retirement+Savings, in San Francisco. "State programs were not meant to replace traditional retirement arrangements, or establish a new retirement system. Instead, they are designed to complement the plans offered by the private sector, and meet the needs of workers who are unsure how to save because their employers have chosen not to offer a retirement plan."
That's important, Crowther says, "because 75% of people without workplace savings options will not seek out an individual option."
Past that, the mandate is not to require an employer to offer a plan, or require an individual to save, she adds. "The mandate pertains to providing access, and employees may opt-out if they choose," Crowther states. "Employers also have the opportunity to exempt themselves by establishing a plan with a private sector provider."
That said, state-by-state mandates can still work for the specific problem they were intended to fix, says Crowther. "Each state program looks a bit different on its face, but they all have the same purpose - help workers in their state get on the path to a dignified, secure retirement," she notes. "The state programs promote financial education and the habit of saving. This is crucial because humans are creatures of habit - if you establish the habit of saving, you are more likely to continue to save in the future."
Scott Hanson, a senior partner and co-founder of Hanson McClain Advisors, in Sacramento, says he is a staunch opponent of the new retirement law.
"I don't think state-by-state mandatory retirement plans are the answer," Hanson states. "Frankly, I see it as overbearing bureaucracy. This new plan will not help anyone. I question why the state didn't mandate that employers offer automatic payroll deduction into a private-sector IRA rather than a new type of plan, thereby making the process much simpler."
Of course, California state legislators who backed the plan take another view.
"7 million of our workers do not have access to a retirement savings plan at their place of employment, and after a career of working tirelessly, they are forced to retire into poverty," says California Senate President Tempore DeLeon. "Now, California is providing workers with a new chance to achieve better retirement security."
Will the California plan take hold in other states? Already Connecticut, Illinois, Maryland, and Oregon have similar laws in development, but most states don't.
Yet, if positive results do start rolling in on Golden State residents and retirement savings, other states may well take another look.