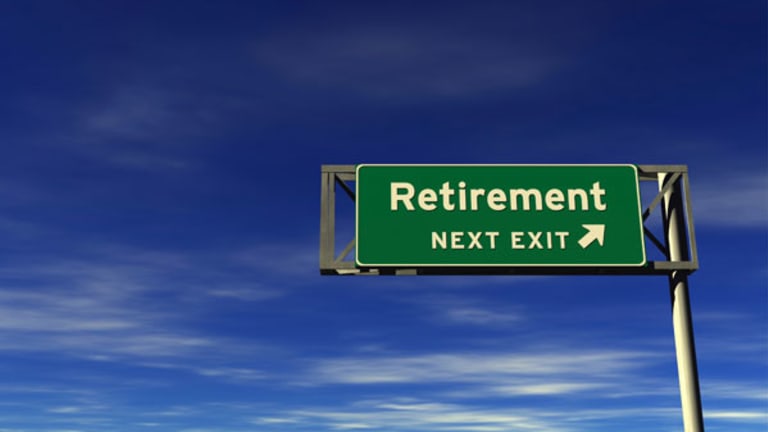 Converting IRAs Can Cost Relocating Retirees
State income taxes are but one of many factors to evaluate when planning a Roth IRA conversion.
State income taxes is an important consideration when considering a Roth IRA conversion.
This is especially true for preretirees and retirees planning to move, but retirees planing to maintain homes in different states during retirement also need to be aware of the rules determining their legal residence for tax purposes. There are no hard and fast rules on determining residency. Some of the key determinants are voter registration, place of employment and where a driver's license and license plates were issued.
Many retirees in high-tax states such as New York and New Jersey relocate to states with lower state income tax rates, and it's important to determine if that's coming -- and, if the answer is yes, when -- before converting to a Roth IRA. If such a move comes within a year or two, an income tax projection should be prepared. Preparation of the projection will show the impact of deferring the conversion till the retiree has relocated.
For example, assume you have a recently retired couple living in New Jersey. They plan to move their legal residence to Florida next year. For projection purposes, I assumed the Bush tax cuts are extended for everyone into 2011, but for simplicity I ran the Roth IRA conversion numbers as if the conversions occur this year. Here are the other major assumptions:
A pension Income of $50,000; qualified dividends of $12,000; interest income of $3,000; Social Security of $36,000; a Roth IRA conversion of $500,000; and itemized deductions of property taxes worth $15,000; and state income taxes based on income and the home state.
The net incremental tax liability for converting as New Jersey residents versus Florida residents is $22,840, making clear why couples relocating in the near term should be aware of the state income tax impact of Roth IRA conversions.
Of course, there are other reasons to do the Roth IRA conversion, even if you plan to move. For example, if the couple's IRA value is depressed because of market conditions. Another reason to convert now is the impact of higher federal tax rates, as higher federal tax rates could undo any potential state income tax savings. Delaying conversion also exposes the taxpayer to the investments appreciating while waiting to convert.
The bottom line is that state income taxes are but one of many factors to be evaluated when doing a Roth conversion.
>To submit a news tip, email:
.
RELATED STORIES:
>>Run the Numbers on Itemized Deductions
>>Entitlements Without Taxes? It Doesn't Add up
>>Taxes to Rise, Regardless of Win by Dems, GOP
Follow TheStreet.com on
and become a fan on
Michael Maye is the founder and president of MJM Financial Advisors, a registered investment advisory firm in Berkeley Heights, N.J. He is a member of the National Association of Personal Financial Advisors (NAPFA) and has been a speaker covering tax topics at NAPFA's national and regional conferences. Maye has also been a frequent contributor to the Star Ledger of New Jersey's 'Biz Brain' and 'Get With the Plan' articles. In addition to NAPFA, he is a member of Financial Planning Association, American Institute of Certified Public Accountants, New Jersey State Society of CPAs and the Estate Planning Council of Northern New Jersey.