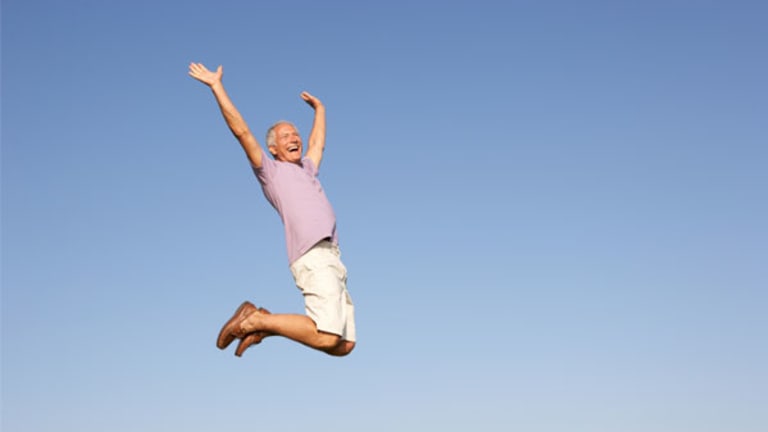 Centenarians Are Doing Just Fine -- Better Than Many
Those who make it to age 100 these days say they feel great, thank you very much.
NEW YORK (MainStreet) — Who knew getting old was so much fun?
That's no exaggeration, if you listen to actual Americans who have reached aged 100. It's a big club these days. According to the U.S. Census Bureau, the number of 100-year-old Americans has grown by 66% in the past 30 years. In 1980, The U.S. had only about 32,000 people age 100 or older. By 2010, that jumped to more than 53,000.
The Census Bureau estimates it'll rise to 600,000 by 2050.
And those who make it to age 100 these days say they feel great, thank you very much.
In fact, average 100-year-old Americans — called centenarians as a group — say they feel more like they're 83, according to a survey by Minnetonka, Minn.-based UnitedHealthcare.
Also see: Simple Moves to Help Save Your Golden Years>>
Using the UnitedHealthcare research, here's a look at why so many members of the three-digit club are so calm and relaxed, especially compared with younger, more anxious, baby boomers and millennials:
53% of centenarians say they live independently, with no need for a caregiver to get them through their daily chores, errands and activities.
36% of centenarians say they feel "blessed" in their lives and 31% say they are "happy" in their lives.
22% say that reaching 100 is fine, but they could use a "few more years" to get everything they want done in their lives.
12% say they are "surprised" they made it this far in life.
Also see: Baby Boomers Go Small In '14>>
"Our survey paints an encouraging and exciting view of longevity in the United States, which is especially significant since the number of centenarians in this country is expected to swell in the coming years," says Rhonda Randall, D.O., chief medical officer of UnitedHealthcare Retiree Solutions. "Both centenarians and baby boomers report feeling more youthful than the number of birthdays they've had, which is in part due to the proactive measures they're taking to monitor and improve their health. This is a good reminder for all Americans to take charge of their health now so that they can enjoy life for many years to come."
Centenarians define "wellness" in myriad ways, with 91% saying that staying close to family and friends is a huge factor in their healthy aging; 86% saying "eating right" matters a lot; and 88% saying "maintaining a sense of independence" is a vital part.
Nine in 10 centenarians say they visit their doctor regularly, and most make it a habit to get their eyes checked out and to get vaccine shots, as needed. A majority of 100-year-olds also walk or hike on a regular basis, and one-third engage in strength-training exercises on a weekly basis.
— By Brian O'Connell