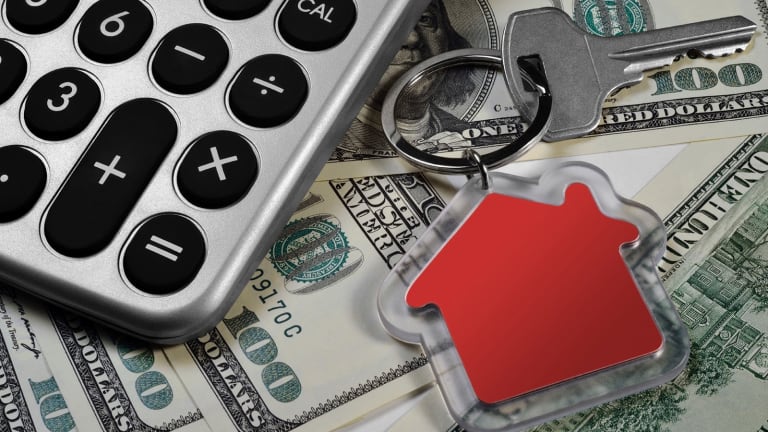 Can You Fund Your Retirement With Home Equity?
That roof over your head could also provide secure refuge from uncertainty about how to pay for retirement.
Editors' pick: Originally published July 1.
Home equity is potentially a trump card for people playing the retirement planning game, yet few consider using techniques such as reverse mortgages to tap the value stored in their homes.
In size, home equity rivals IRAs, 401(k)s and similar retirement plans. Americans had more than $13 trillion in home equity in the first quarter of 2016, according to the Federal Reserve. Meanwhile, the total of all defined-contribution retirement plans came to just over $14 trillion, according to the Investment Company Institute.
Home equity is not widely seen as a way to fund retirement, however. When the American College for Financial Planning asked people planning for retirement in 2016 if they would use a reverse mortgage to help fund retirement, fewer than one in six answered affirmatively.
Reverse mortgages offer retirees significant advantages, the report noted. Those include the ability to diversify by tapping an income source that is not correlated to other investments such as stocks and bonds. Reverse mortgages also offer tax advantages.
A June 2016 report by the non-profit Bipartisan Policy Center's Commission on Retirement Security and Personal Savings, identified "[f]ailure to build and use home equity to support retirement security" as one of six key issues that needed to be addressed. "For individuals or couples who lack substantial savings in a retirement plan but who own their residence, homeownership can be a major source of retirement security," the report said.
The major obstacle to tapping that equity in retirement may be simple awareness. "They're not thinking about it," Michael Foguth, founder of Foguth Financial in Brighton, Mich. "It's not the norm. You're not having water cooler conversations about how much equity you have in your home."
Foguth says borrowing against home equity through a home equity line of credit can make sense for retirees given today's low interest rates and an appreciating housing market. "It's a perfect storm," he says. "If you've owned your house for five to seven years, odds are you have equity in it and you can get low interest when paying it back."
Matt Sadowsky. director of retirement and annuities for TD Ameritrade, agrees that home equity is a neglected retirement funding tool. "I'd suspect that many people don't think about putting money into their home for purposes of retirement," Sadowsky says. "But that doesn't mean it can't be used for retirement and an income generating tool."
One way retirees can use home equity is through reverse mortgages, also known as home equity conversion mortgages (HECM). Reverse mortgages can only be used by homeowners age 62 and up.
Like home equity lines of credit (HELOCs), reverse mortgages can provide borrowers with a lump sum or regular cash payments in exchange for a mortgage against the property. Reverse mortgages, however, don't require borrowers to make monthly payments. Borrowers can live in their homes long as they wish payment-free, while using the loan proceeds for any purpose. When the borrower dies, the lender gets the title.
Another way to access home equity without having to move is a sale-leaseback, in which the homeowner sells the home then leases it from the new owner. The financial college also suggested home-sharing, when a retiree continues to live in the home while renting a portion to generate income. Yet another option is for a homeowner living in an expensive area to sell and use proceeds to fund retirement in a lower cost area.
Details of some of these can be tricky. The Consumer Financial Protection Bureau warned consumers about overly complicated reverse mortgages in 2012. And the financial college survey found that consumers today generally had poor understanding of reverse mortgages.
Perhaps the biggest obstacle is the fact that a house is more than a retirement plan. "The home is not just an investment vehicle," Sadowsky says. "There's a rational decision to be made and there's also an emotional piece. If this is the home I've lived in with my family the last 20 or 30 years, I might not want to part with that home."
Some retirees are reluctant to make use of home equity, because they prefer to leave the home as a financial legacy to heirs. The financial college's survey found, however, that only about one in five of respondents thought this was extremely important, and nearly half said it wasn't a concern.
Adding more flexible and simpler options might help break the logjam. The bipartisan commission called for the financial industry to offer low-fee options for homeowners to borrow smaller amounts against their home equity. The commission also recommended making tax policy less encouraging of borrowing against home equity before retirement.
As is, the tax code is already friendly to using the equity in a primary residence as an asset to be sold after retirement. "If it's your primary residence, the first $250,000 of gains is not taxed, and if you're married, it goes up to $500,000," notes Sadowsky. "That's a very important benefit that most other investments don't have."