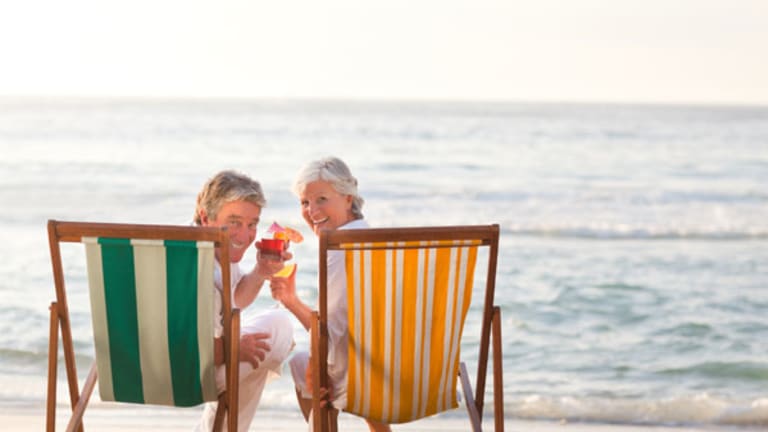 Boomers: Should You Put Off Retirement?
Postponing retirement for a few years could really increase your savings.
Postponing retirement for a few years could really increase your savings.
Good news for baby boomers working longer before retiring: The extra earnings are liable to make a bigger difference than you think.
A recent report by T. Rowe Price cites the case of an individual working until age 65. His annual combined retirement income from investments and from Social Security were 28% greater than if he had retired at 62, assuming he saved 25% of his salary each year.
If the same person worked until 67 and saved 25% of salary, his combined retirement income would be 50% greater than at 62.
With the oldest baby boomers hitting 62 this year, and more than 70 million of them likely to enter retirement in the next 20 years, the hard truth is many are not accumulating enough savings to provide for their income needs during retirement.
Christine Fahlund, a senior financial planner at T. Rowe Price in Baltimore, points to four important questions folks approaching retirement can answer now:
1. When you will stop working? Be flexible on this point, says Fahlund. "We were all raised to know when we'd start college and when we'd retire. The world has really changed since then."
Most important: Don't retire now if you can postpone it. Keep in mind that by working longer you will reduce your need for retirement savings and you can simultaneously boost those savings as cited above.
2. When will you start taking Social Security? "Every year you delay taking Social Security, your benefit goes up by roughly 8%, excluding inflation," says Fahlund. Last fall the inflation increase was 5.8%. That means, "If I expected $10,000 a year from Social Security last year and waited till 2009 to take it, I'd get $11,400 instead. Waiting another year could produce a similar step up, depending on the inflation adjustment.
3. What kind of asset allocation strategy do you have? Some individuals are thinking of retreating into all bonds, but this is an important decision you want to make with the help of a professional.
"A lot of experts are on the fence right now," says Fahlund. Still, the conventional wisdom is that stocks are the best bet as an income builder over the long term, for someone who is 65 with perhaps 25 years of investing ahead.
4. How will you withdraw from your savings in retirement? The idea here is to maximize what you can take from your retirement savings without running out of money during your lifetime. Normally, taking 4% of your starting balance in your first year and increasing that dollar amount each year thereafter to cover inflation will prevent your depleting your assets too rapidly.
Those who retire into a severe bear market, like the current one, should consider holding their withdrawals flat. In other words, skipping the increase for inflation for the time being, says Fahlund.
One additional word to the wise: Spouses and partners should check in with each other from time to time to make sure they're on board with one another's retirement strategies. "This is a good time to touch base," says Fahlund.
—For the best rates on loans, bank accounts and credit cards, enter your ZIP code at BankingMyWay.com.