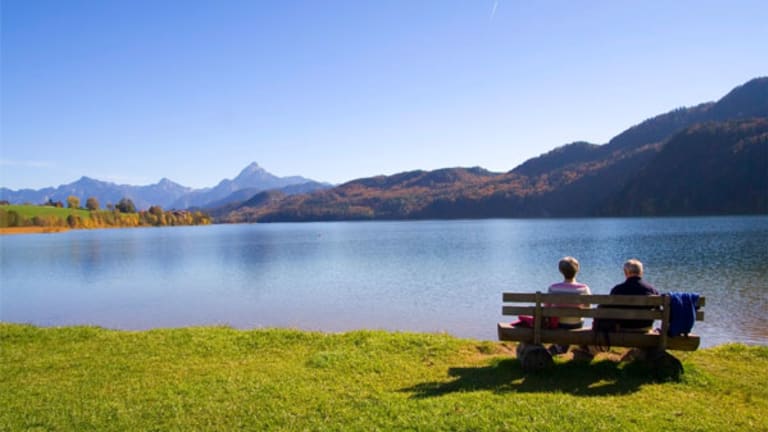 Boomers Feel Recession Burden, Blame
Baby Boomers have undoubtedly been hit hard by the recession, but they might be making things worse for all of us.
Retiring baby boomers could spur the double-dip recession that economists fear.
After retirement funds were hit by the stock market downturn, current and new retirees haven't had as much to live on as they'd hoped, which could mean lower consumer spending.
Nearly three out of five Americans won't have enough money to last them through retirement, according to a report in The Wall Street Journal. And while there have been a few signs that a recovery is on its way, the slowing demand for goods and services from retirees and retirees-to-be, worsened by a lagging job market, could cause the economy to get worse again before it gets better.
Many Americans preparing for retirement saw their savings dry up significantly in recent years, during which the Standard & Poor's 500 stock index dropped nearly 40% in 2008.  And bond funds, a favored investment option among retirees, weren't unshaken as those investors reeled.
According to the Securities and Exchange Commission, even 2010 target-date retirement funds, which were conservatively invested in more bonds than stocks, lost about 24% in 2008 and as much as 31% in 2009, as MainStreet previously reported.
Weak consumer spending overall is considered a signal consumers are wary of buying bigger-ticket items, according to The New York Times, partly because of a dismal unemployment rate, which currently stands at about 9.5% nationwide.
To add to the strain, fewer seniors ready to exit the workforce have good pensions to fall back on and the fate of Social Security is uncertain. Boomers may actually have to work past age 65 and live on a bare-bones budget just to be able to retire without returning to the workforce.
It's already happening: About 22% of men and 13% of women in 2009 worked past the age of 65 compared with 17% of men and 9% of women who did the same in 1995, according to AARP.
Real estate experts see a dismal future as well, which doesn't bode well for seniors or other Americans who rely on their home's value for money in retirement.
"I don't think we've hit the bottom of the real estate market. We're going to see an uptick in foreclosures for the remainder of 2010," Kurt Gleeson, vice president of National Sales at Realestate.com, told MainStreet.