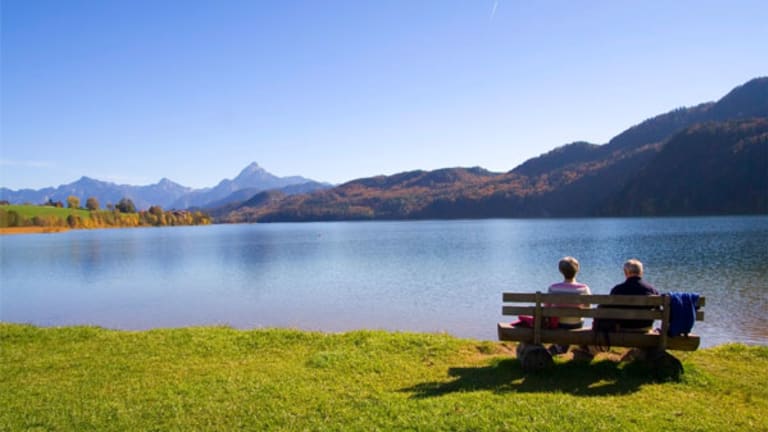 Boomer Selling Is Unlikely to Hurt Stocks
A new report says stock and bond prices are unlikely to drop as baby boomers cash out.
A new report says stock and bond prices are unlikely to drop as baby boomers cash out.
WASHINGTON (TheStreet) -- Will retiring baby boomers create a drag on Wall Street for decades to come?
That's the question posed by the Congressional Budget Office in a new report that looked at whether demand for stocks and bonds will fall as baby boomers, the 78 million Americans born between 1946 and 1964, exit the workforce.
The report by Marika Santoro of the CBO's macroeconomic analysis division challenges warnings from some economists who expect security prices to fall dramatically as boomers sell assets to finance retirement. The CBO report calls the dire prediction "unlikely."
On the surface, the warnings are hardly illogical. There's always a precarious balance between retirees selling assets and younger generations buying them to increase savings. Given the large number of boomers nearing retirement, it's possible that demand from younger investors won't keep pace as they cash out, causing prices to drop.
The CBO, however, predicts that baby boomers won't sell their assets quickly after they retire. They will be cautious because they might need them in the future due to expected increases in lifespan and medical costs. The financial turmoil of the past year will further engender a conservative approach to retirement spending. The recession will also force many of them to delay their retirement.
Rising demand for American assets from developing countries will mitigate the impact of boomers selling, the report says. The populations of emerging nations are younger and aging more slowly than the U.S. population. By contrast, interest from new immigrants in the U.S. is unlikely to affect overall demand significantly.
At worst, boomer retirements could temporarily hurt stock prices as companies adjust the number of shares outstanding. Evidence, however, doesn't reveal much of a connection between demographic trends and market swings.
The CBO also points out that wealth in the U.S. is highly concentrated, with one-third of the nation's financial assets held by the richest 1% of the population. This group tends to hold on to its assets until they die so they can leave them to their heirs, the report says.
"The demand for assets will be reinforced if baby boomers change the timing of their retirement as a result of the recent financial turmoil," the report concludes. "Some baby boomers who have lost or spent a significant portion of their assets may defer retirement, shortening the duration of retirement and reducing the amount of assets needing to be sold to finance consumption."
-- Reported by Joe Mont in Boston.
Follow TheStreet.com on
and become a fan on