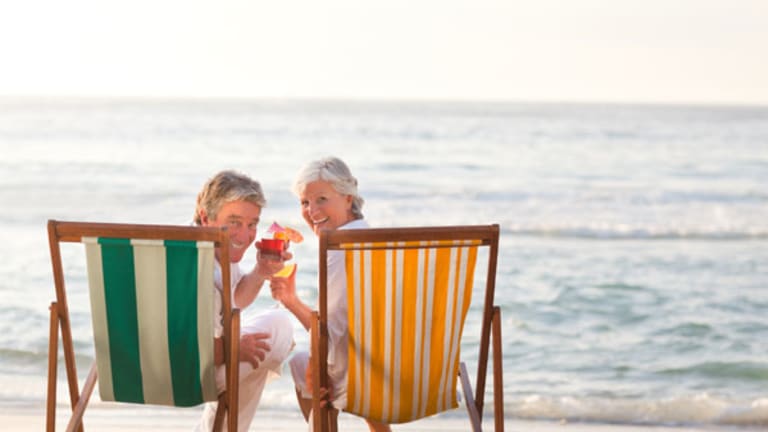 Best Places to Un-Retire
No one wants to give up their retirement, but if you have to, this is how.
The life cycle of the American worker is changing. Once upon a time, men and women retired when their hair turned salt and pepper; now most must wait until their hair is white… or gone.
According to a recent study by the Pew Research Center, 93% of the growth in the American labor market from now until 2016 will be from workers 55 and older, and with good reason. As we've written about before, new estimates show the average retired couple may need more than $300,000 in savings to live comfortably and pay off late-life health care costs.
Already, anecdotal evidence suggests that many retired Americans have already been forced to return to the workforce, largely because of the economic downturn. And one study estimates that as many as 9.5 million retired Americans are considering doing so, at least part-time.
Yet, despite all their years of experience, many older workers and retirees face a tougher hiring process than their more youthful peers, who may be eager to work for less and better able to learn new skills.  So how should you go about getting a job?
For starters, if you are currently retired, you may have to move out of state. As Newsweek reports, popular retirement destinations like Florida and California are experiencing high unemployment, which makes them a tough job market in general and especially for the over-55 set. Instead, consider states like Nebraska, Utah and Wyoming. They may not be the ideal places to spend your golden years, but you're going there to work, not loaf around.
However, if you are really attached to your current place of residence, consider consulting jobs, where your experience is a great asset and you may be able to work from home.
For those people who have been out of the workforce for a while and are worried about presenting themselves well in interviews and the work place, the trick is to emphasize your ability to be both reliable and innovative and past examples of leadership experience. As U.S. News & World Report argues, employers and fellow employees will look to you as a role model in the workplace and that's a role you should play up.
The AARP recently released a list of the top 50 places for employees over 50 to work. Many of the organizations that placed high on the list were universities and health care facilities. Cornell University, which topped the list, employs nearly 4,000 retirees and more than a third of all employees are over 50. Best of all, the university offers "ongoing retirement planning," and once you retire (again), you will be entitled to lifetime library access. It will make your new retirement even better than the first one.  http://www.aarp.org/money/work/best_employers/articles/2009_cornell.html
—For a comprehensive credit report, visit the BankingMyWay.com Credit Center.