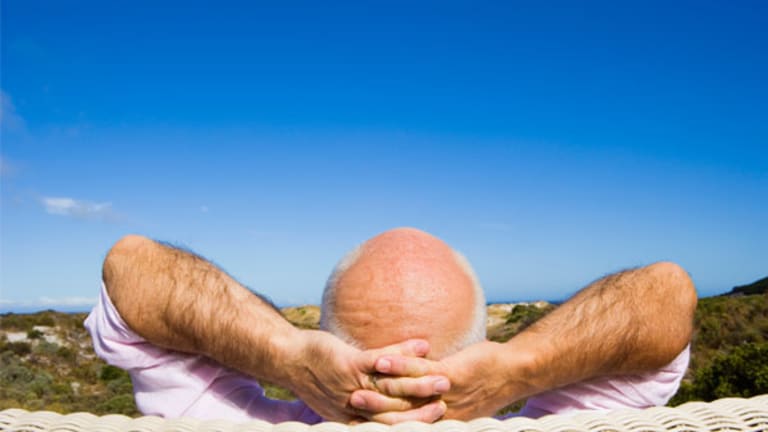 Be the Master of Your 401(k) Domain
Your stock funds may have tumbled this year, but don't blame the manager -- you could have taken charge.
As the financial crisis continued to unfold and the stock market crashed last week, we saw an increasing number of news stories and TV segments aimed at trying to help everyday people sort this out and assess what it all means for their future.
Part of this effort should include a better understanding of traditional, or open-end, mutual funds that are the only investment product available in many 401(k)s and are also the preferred choice for many investors outside of retirement plans.
The S&P 500 has fallen 38% so far this year, meaning that the vast majority of stocks are also going to be down a lot. Anyone owning stocks in a fully invested portfolio is almost certainly going to show a loss close to 38% either way. This includes equity mutual funds.
Most mutual funds, either by philosophy or prospectus, will be very close to fully invested at all times. They might leave a 5% cash cushion to manage redemptions. There are, of course, exceptions but mutual funds rarely exceed a 10% cash level, and an index mutual will maintain minimal cash.
The chart at the bottom of this article shows the year-to-date performance of an unnamed fund that owns domestic and foreign stocks, compared with the S&P 500 and an ETF that tracks the MSCI World Index.
Contributing to the performance is the fact that it is essentially fully invested. Anyone owning this fund has had bad luck on two fronts. One is that the market is down a lot this year and the other is that this, coincidently, is a year that the fund is lagging the market. All mutual funds beat the market some years and lag it others. The funds that never beat the market are ultimately closed or merged into another fund.
That a mutual fund has tanked is not the problem. The problem, if it even is a problem, is with the product wrapper. A mutual fund manager's job essentially is to invest the assets under his stewardship in a manner consistent with the fund's objective. The job, for most funds, is not asset allocation. It is reasonable for a fund manager to believe the stocks/bonds/cash decision has already been made (certain hybrid and target date funds as obvious exceptions). Even if you disagree with me that it is reasonable, you should assume your fund managers will be close to fully invested at all times unless they specifically say otherwise.
A fund that is fully invested in a bear market is not the problem. The problem, instead, is owning too much of the fund during a bear market, or, thought of from a larger perspective, having too much equity exposure during a bear market, whether it is a 401(k) or any other type of account. The answer here needs to be action taken on the part of the account holder -- no one cares more about protecting assets as much as the owner of the account.
No one can get out at the top or in at the bottom, but being spared from having to take the full brunt of the type of decline recently endured is possible. My preferred method of choice came from a magazine article by Jim Stack in 1993. When the S&P 500 is above its 200-day moving average, be fully invested. When the S&P 500 is below its 200-day moving average, be defensive. My view on the 200-day moving average is that it tells us whether demand for stocks is healthy or unhealthy. Unhealthy demand is a good bet that trouble is coming.
There are many ways to be defensive but a reasonable approach in a 401(k) would be to cut equity exposure in half when the S&P 500 is below its 200-day moving average and then restore full exposure when it goes back above. All 401(k) plans have at least one cash equivalent choice.
There will still be some decline but nowhere near as much as the market. The S&P 500 has been below its 200-day moving average continually since last December. Even while the market is below the 200-day moving average, still make contributions according to your plan. Again, the aim is to go down less. Done with discipline, it should increase the total return over the entire stock market cycle. But if nothing else, being down less than 38% for the year would mean a whole lot less stress.
Unfortanately, it does not make much sense to sell half, or some other meaningful portion, of your 401(k) after a 40% decline. As difficult as it might be to think about, it is too late to start defensive action for this bear market.
Limiting Losses
IX (blue line): Average mutual fund that holds domestic and foreign stocks
IWRD.L (red line): MSCI World Index
GSPC (green line): S&P 500 Index