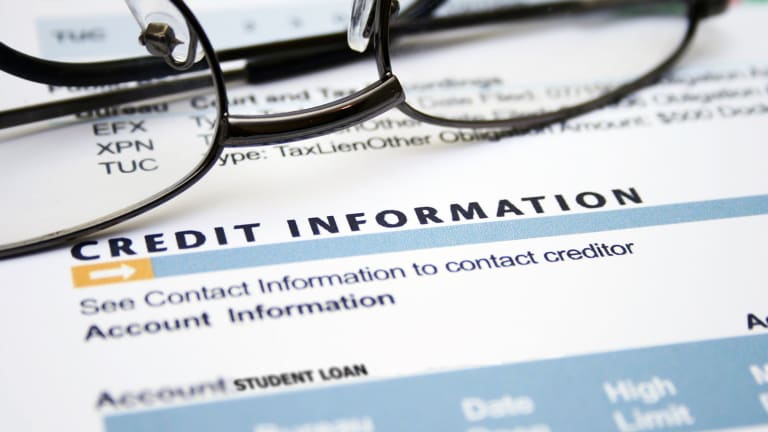 Ask Bob: Tracking Down and Paying Old Student Loans
A reader wants to know how they can repay some old student loan debt before retiring.
Question: I graduated from college in the late 1980s after a four-year stint in the service. I took a job after graduation and started repaying the state and federal student loans that I accumulated during college. Shortly after, my life took a turn and I stopped making payments. Over the years, I was contacted by various collection agencies and banks advising that my loans had been sold to them. Fortunately, my professional life improved and I have wanted to make restitution for those old loans. My concern has been that I'm not sure to whom I should pay and how much I owe. I'm in my early 60s and would like to have this resolved before I retire. How can I find out who I truly owe for these loans?
Answer: First off, thank you for your service. Now, according to Paul Morrone, an independent financial planner with US Wealth Management, it's not uncommon for lenders to sell their loans to collection agencies after extended periods of delinquency.
"Your creditors may have the ability to recuperate some of the unpaid balances through legal recourse, including withholding of tax refunds, wage garnishments or by placing liens on property you own so you can't sell it without settling your debt, which you may have experienced by now if you have been in default for a long time," says Morrone.
There would also be a default status for each of the loans listed on your credit report, which may impact your ability to borrow money from established lending institutions. Visit annualcreditreport.com to get your free credit report, or call 1-877-322-8228.
Morrone also suggests verifying your creditors and loan balances with the National Student Loan Data System. This service, he says, may be able to provide you with details regarding your debt, who the creditors are and how much you owe to each.
"You will then need to contact each of the agencies to determine the best way to repay the outstanding balances," says Morrone. "The type and terms of the original loan will determine your next steps, as different types of loans and lenders require different steps to remediate defaulted debt."
Also, he says, don't be surprised if the current loan balances have increased significantly from the original amounts that you borrowed, as interest, penalties and fees can all accrue and may even be added to the principal balance of the loan over time.
How Much Money Will I Need to Retire?
Want to learn about retirement planning from some of the nation's top experts? Join TheStreet's Robert "Mr. Retirement" Powell live in New York on April 6 for our Retirement Strategies Symposium. For a limited time, tickets are available for $99 for this full-day event. Check out the agenda, learn about the speakers and sign up here.
Got questions about money, retirement and/or investments? Email Robert.Powell@TheStreet.com.