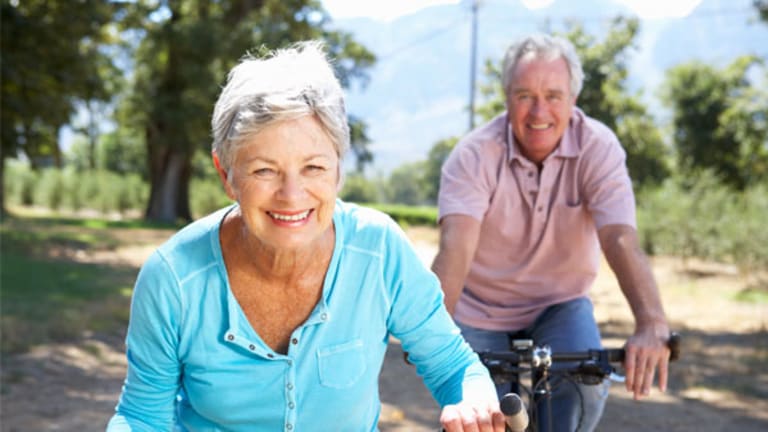 Americans Stand by 401(k) Plans, Survey Says
Americans still have confidence in their retirement plans, according to an Investment Company Institute survey.
BOSTON (TheStreet) -- To paraphrase Mark Twain, reports of the demise of 401(k) plans may be greatly exaggerated.
Despite the recession that started in late 2007 and continued through most of 2009, Americans still have confidence in their retirement plans and investment options, according to a recent survey by the Investment Company Institute (ICI).
The ICI, the trade group of the money management industry, surveyed 3,000 households and found that, among households expressing an opinion about retirement plans, 90% had a favorable view. The organization's survey comes as the Obama administration discusses ways to encourage people to shift from 401(k) to annuities so that they don't outlive their retirement savings. The ICI opposes the notion, which could hurt revenue at mutual fund companies.
Findings from the survey, conducted in November and December 2009, include:
Four out of 10 households with defined-contribution plans, which includes 401(k) accounts, said they probably wouldn't be saving for retirement if it weren't for these plans.
The ability to save paycheck-by-paycheck made nearly six out of 10 households surveyed less worried about the stock market.
Nearly all households with defined-contribution accounts agreed that it was important to have control over the investment options in their plans. Eighty-five percent said their plan offered a good lineup of investment options.
Ninety-six percent of the households indicated they did not want the government to take away retirees' ability to make decisions about retirement assets and income.
Seven in 10 U.S. households said they opposed the idea of the government requiring retirees to trade a portion of their retirement plan accounts for a contract that promises to pay income for life, whether from the government or an insurance company. Opposition to such a proposal was more than 80% among older, higher-income groups, for whom annuitization is a more salient issue.
Participant data provided by
Vanguard
in conjunction with the report sees "investors' overall positive sentiments about the 401(k) are matched by their actions." Through the third quarter of 2009, six of 10 Vanguard 401(k) plan participants have account balances similar to or larger than those of two years ago, despite the decline in stock prices.
The ICI also found that, despite suspicions to the contrary, plan participants are not tapping their accounts any more than they have in the past. Only 2.6% took withdrawals and only 1.3% took hardship withdrawals.
"If you would have asked us how long it would take to recover I think people would have guessed two to three years," says Mike Dozier, vice president of retirement services for
Fidelity Investments
. "By the end of the third quarter, only six months after the bottom of early March, the average account balance in our 401(k) book of business was back to even. Between the investment returns and ongoing contributions people, they had at least filled the hole back in."
Dozier credits much of that recovery to a willingness by participants to weather the storm and their reluctance to change strategy. Fidelity's exchange rate -- those moving money from equity funds to money market funds, for example -- increased only 2%. Since the market hit bottom, savings rates, on a per participant basis, have increased.
"The good news is that during that time period a lot of people did a lot of things," he says. "One thing they did was to ask for help. When you look at September through March and compare that to the six months prior, our contact rates -- whether people were walking into a branch, using the Web or calling by phone -- went up, in some places 11-fold. People were coming out of the woodwork looking for answers."
-- Reported by Joe Mont in Boston.