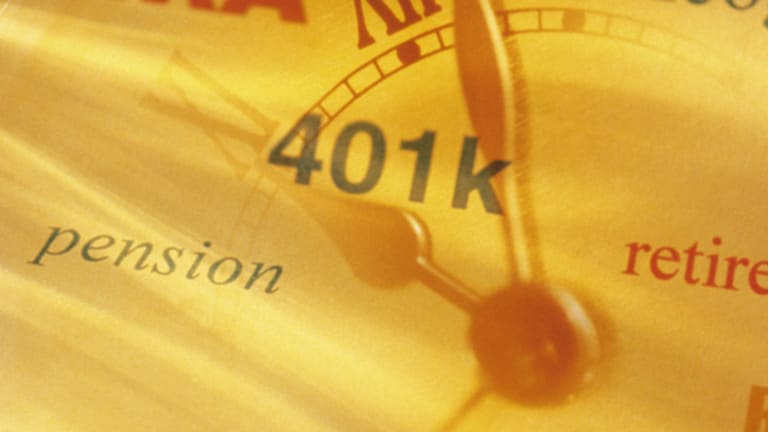 Americans' IRA Behaviors Exposed
New EBRI research uncovers differences in how money flows into IRAs.
BOSTON (TheStreet) -- New research by the Employee Benefit Research Institute sheds light on the behavior of IRA investors.
Last week, EBRI -- a research institute in Washington, D.C., focusing on health, savings, retirement and economic security issues -- announced a database that will allow researchers to analyze IRA assets and ownership across multiple data providers and track retirement assets as they move through different types of retirement plans.
In the near future, EBRA will also be able to link data with participants in 401(k) plans, allowing retirement funds to be tracked as they are generated, rolled over and ultimately used. The database has information on 14.1 million accounts with total assets of $732.9 billion as of year-end 2008. All information is anonymous and EBRI, citing privacy concerns, has no ability to identify individuals.
Among the initial findings culled from the data:
The most common types of IRAs are traditional and rollover IRAs, representing 67% of all IRAs. Roth IRAs represent almost a quarter of the IRA marketplace.
More than half (56.4%) of those owning at least one IRA had less than $25,000 in them in 2008.
The median IRA account balance (the midpoint among all investors) is $15,756 per account and $20,046 per individual.
Relatively few IRA owners contribute to them, and the bulk of new assets are rolled over from other retirement plans. More than 10 times the amount of dollars were added to IRAs through rollovers in 2008 than from contributions. EBRI says this is "not surprising," since the annual individual contribution limit to IRAs is $5,000 ($6,000 for those age 50 or older), while rollover amounts are typically unlimited. The average rollover amount in 2008 was $74,785, compared with an average contribution of $3,666.
The average contribution to a traditional IRA (combined traditional and rollover) found in the database was $3,798, higher than the $3,582 average contributed to a Roth IRA. However, a higher overall amount was contributed to Roth IRAs ($3.4 billion) than to traditional IRAs ($2.3 billion).
When combining the owners of traditional and rollover IRAs, 7.2% contributed to those accounts in 2008, while 29.5% of those owning a Roth IRA contributed to that account.
Of those contributing, 42.4% contributed the maximum amount. Of those contributing to a traditional or rollover IRA, 43.4% reached the maximum, while 40.2% did so with a Roth IRA.
Men are more likely to own IRAs (56.6% of the accounts where the gender can be identified), compared with women (43.4%). Men also had higher average and median balances than women: $91,063 and $26,009, respectively, vs. $51,314 and $17,685.
—For the best rates on loans, bank accounts and credit cards, enter your ZIP code at BankingMyWay.com.