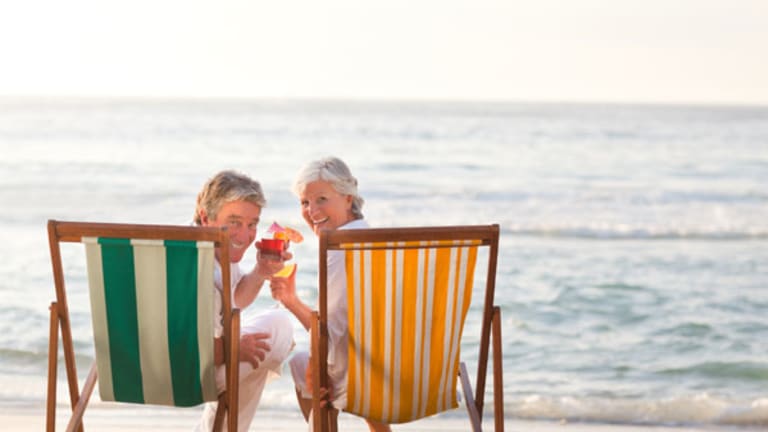 American Austerity: Saving for Retirement on the Rise
Fearing for their financial futures, many Americans are cutting spending today to shore up their retirement accounts.
NEW YORK (MainStreet) – Austerity is the word for Americans taking a long look at their financial futures, because they don't like what they see. To improve that outlook, consumers are cutting back like never before to sacrifice a little bit today if it means more financial comfort tomorrow.
That's the conclusion of a new study out by Scottrade, the St. Louis-based online brokerage giant, which found that Americans are taking little financial steps with a bigger financial future in mind.
"Americans are simply looking for ways to save more and spend less," says Kim Wells, Scottrade's executive director of product development. "They are feeling a financial pinch in more areas of their daily routine – from filling their gas tanks to heating their homes. These behaviors demonstrate that people are more mindful of their financial situations."
Scottrade certainly isn't alone in drawing that conclusion. Americans are cutting back wherever they can to save more money. Another study – this one from the Employee Benefit Research Institute – says that one in five Americans age 50 and older are even cutting back on health care costs to save more for retirement.
"We know that consumption tends to fall with age, but it's difficult to measure whether falling consumption is voluntary," said Sudipto Banerjee of EBRI, the author of the study, in an official statement. "However, we found evidence that a significant segment of the older population may be making spending adjustments to their health care in order to save money."
The EBRI study says that consumers are increasingly switching to generic prescription drugs or skipping doctor appointments to save money – a fairly drastic step to sock more money away. 

Overall, the Scottrade study says that Americans are also engaging in more price-shopping and coupon-using, and pocketing the savings. This from the study:
69% are spending less, compared to 63% in 2011.
67% are using coupons, compared to 59% in 2011.
65% compare prices to find the best deal, compared to 58% in 2011.
All of this "nickel-and-diming," as Scottrade puts it, has to do with cutting down debt so that consumers can add to their savings. The report says that 40% of respondents said they put less away for retirement because of excessive "non-mortgage debt," compared to 33% in 2011. That's a trend Scottrade expects to continue.
What's more, 55% of Americans said they saved 2% or less of their annual income for retirement, even though they fully realize that such a paltry number isn't nearly enough for their golden years.
The study does say that most Americans expect to save more money for retirement in the years ahead. But for now, the mission for consumers is clear – the more debt you accumulate now translates into less cash in their post-career years.
As the study shows, more Americans are doing something to avoid that scenario. Hopefully, it's not too late.
Retirement planning is tricky business for cash-strapped consumers, so MainStreet looked at 10 Resolutions for the Retirement Industry to see how financial institutions can help improve the process. Check it out!