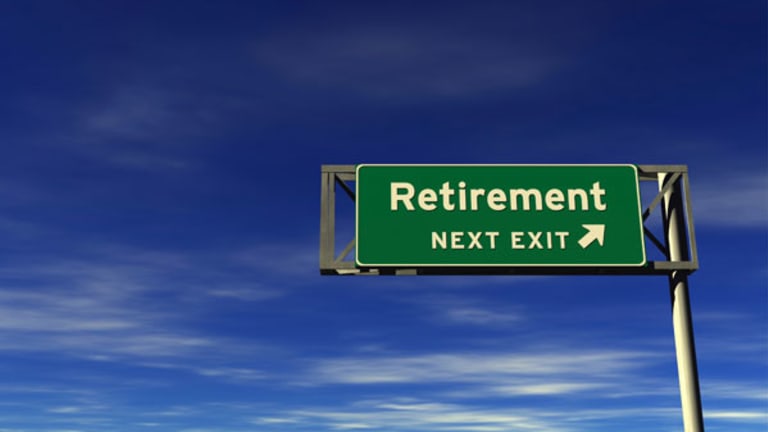 Affordable Vacations for Retirees
You're done with work, now it's time for play. These affordable vacations will help you travel year-round.
You're done with work, now it's time for play. These affordable vacations will help you travel year-round.
Retiring should leave you with some extra time on your hands. It doesn't, however, always leave you with extra spending money, which means that going on vacation is still a luxury. Or not. Unlike debt assessment companies, travel entities take age into consideration and the savvy senior can find some affordable deals.
AARP, for starters, has a partnership with Expedia.com, which makes finding a discount for your destination of choice fairly simple. But there are also other ways to score. Read on for some suggestions on where you can spend the summer vacations of your golden years.
CRUISES
There is more than one advantage to taking a post-retirement vacation aboard a cruise ship. Cruise lines, generally, offer a discount to senior citizens 55 and over (Royal Caribbean, Carnival, Holland America, Celebrity and Costa Cruises all offer senior discounts on select sailings). Food, board and activities are all included for one low price and at your convenience. (You don't even have to leave the boat!)
Beyond that, many liners offer cruises specifically designed for seniors so you don't have to worry about falling in with the wrong crowd. The Norwegian Pearl, a Norwegian Cruise Line ship, is specifically outfitted for senior sails. Along with spacious rooms and healthy dining options, The Pearl also offers enrichment classes such as "How to Use the Internet," "Learning How to Play Bridge" and "Learning How to Crochet."
You can book a suite on the ship's five-day coastal cruise for as little as $859. Or you can opt for a weekend getaway for about $300. The seven-day Alaskan cruise runs anywhere from $700 to $5,500, but all AARP members can receive a 5% discount if they book their cruise nine months in advance, so you can save a little bit on a splurge.
EDUCATIONAL PROGRAMS
Exploritas, a unique program run by the nonprofit organization Elder Hostel, specializes in setting up educational trips for those interested in life-long learning. Clearly geared toward seniors, Exploritas programs are great for solo travelers looking to get together with people of similar interests or grandparents who want to take an educational trip with their grandchildren.
Among its more affordable trips is a cruise along Maine's northern coastline. The trip runs for six days and seven nights and costs just less than $800 a person. Participants sleep on the Ketch Angelique windjammer; meals are provided. During the trip, travelers will learn how to sail the windjammer, fish in the coastal seas and visit historic attractions in local neighborhoods.
Exploritas runs some more expensive trips internationally, which include a tour of Rome, a trip to Nepal and journey to Egypt, Jordan and Israel, but it also offers programs for less than $600. You can explore Minnesota with your grandkids, attend Mozart and Verdi operas in Maryland, study French Impressionism in Northern California or go whitewater rafting in Idaho. Most of these excursions last six days and five nights; meals and lodging are included.
ALL-INCLUSIVE RESORTS
If you're more of a land-lover, all-inclusive resorts offer the same benefits as cruise ships. Food, drink and entertainment are provided, conveniently, by the hotel and you can select a resort that caters specifically to your interests. Seniors can opt for adult-only resorts, which guarantee a certain level of privacy, or luxury resorts that don't attract many families, teenagers and over-stimulated college students.
Good bets for nice, affordable senior stays include Sandals Whitehouse European Village and Spa in Negril, Jamaica, where you can book a room for about $220 a night, or the adults-only Secrets St. James in Montego Bay, which you book for about $182 a night.
You can also stay at the Iberostar Paraíso del Mar in Riviera Maya, Mexico, which costs just a little more than $200 a night. This particular resort isn't adults-only, but the Riviera Maya itself is the older man's alternative to Cancun, so you can bet on a tranquil stay.
EXPEDITIONS
50plus Expeditions specializes in running international seniors-only trips that are definitely affordable. Take, for example, their $1,700 five-day trip to Nepal, where seniors visit the shrine of Buddha, take an elephant safari and travel to the ancient city of Patan. Two domestic flights, all meals, transportation, guides and entrance fees are included.
They have a similarly sweet $1,500 five-day stint in the Amazon, a $1,700 10-day walking tour of England's Lake District and a $2,600 13-day visit to Thailand.
You can also check out their 38-day Atlantic Odyssey of Antartica, price unlisted.
—For the best rates on loans, bank accounts and credit cards, enter your ZIP code at BankingMyWay.com.