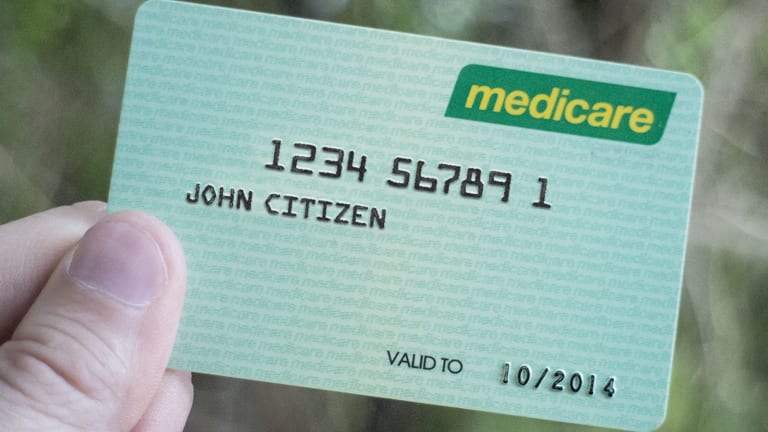 8 Little-Used Medicare Benefits You Will Want to Know
From an annual wellness exam to hospice care, Medicare has key benefits that most do not know about. Here's what not to miss out on.
Editor's pick: Originally published June 24.
Everybody knows what Medicare -- surprisingly -- does not cover, like hearing aids and eyeglasses and dental work in most cases. But what too many Medicare recipients do not know is that there are lots of little used, often misunderstood benefits hidden in traditional Medicare. Medicare will pay for wellness screening, alcohol abuse counseling, even a hearing test -- if you know to ask for these and other largely hidden benefits.
Nobody, by the way, is trying to keep seniors from these benefits. It's just that Medicare is a sprawling, complicated piece of law and just about nobody knows all that it offers.
Here are eight hidden benefits worth knowing about.
The annual wellness screening. Jeryn Laengrich, chief service officer at Cariloop, a provider of tools to those caring for aged loved ones, said that when she gives talks on Medicare benefits, only about one-third of the audience knows they are entitled to an annual - free in Medicare Part B - wellness screening by their primary care physician. The aim is to help prevent disease, and so it's a comprehensive appointment where the doc reviews family history and the patient's current health, and also makes recommendations. Included is screening for any cognitive impairment (such as Alzheimer's).
Alcohol misuse screening and counseling. Laengrich pointed to this as another largely unknown benefit. Understand: drinking too much is a big issue among seniors. The National Council on Alcoholism and Drug Dependence said that widowers over the age of 75 have the highest rate of alcoholism in the country. It added that older adults are hospitalized as often for alcohol related problems as for heart attacks. Enter the annual Medicare alcohol abuse screening, free of charge when performed by a primary care physician. If the physician determines a need, Medicare will cover up to four counseling sessions too.
Balance exam. When seniors fall, they often get hurt, and that is why it is good that Medicare covers balance exams, said Hector de la Torre, executive director of the Transamerica Center for Health Studies in California. Medicare Part B picks up 80% of the cost of the exam, which is intended to identify any balance issues a patient might have and their causes.
Obesity counseling. Anybody enrolled in Medicare Part B who has a body mass index score of 30 or higher qualifies for this free counseling in a primary care setting. Incidentally, Medicare also covers bariatric surgery in most cases - that's surgery such as gastric bypass. Medicare acknowledged that it is "difficult" to say exactly what a patient will pay for the surgery, since that will hinge on what Medigap supplement plan (if any) is in place. But, either way, Medicare will pick up a big part of the cost of bariatric surgery.
Shingles vaccination. Shingles is a nasty, painful disease that can strike anyone who had chickenpox as a child. Illinois patient advocate Teri Dreher pointed out that Medicare covers a shingles vaccination -- free of charge to any who have Medicare Part D, the portion of the coverage that covers drugs.
Diabetes self-management training. Laengrich said: "Many people don't know about this benefit; it can make a big difference in a person's life." Medicare pays 80% of the cost of up to ten hours of training (one hour is one-on-one, the rest are in a small group) that are intended to help patients more successfully cope with diabetes. In subsequent years, up to two hours of additional training also are available. Medicare pays 80% of the Medicare approved amount. The patient pays 20%.
Hearing tests. It's true, traditional Medicare will not pay for hearing aids, but, said Maryland audiologist Alicia Spoor, it will pay for a test to determine what (if any) hearing loss you have. Said Spoor: "Medicare will tell you what's wrong but won't help you fix it. They won't cover anything other than the testing." She added that there are bills in Congress that aim to extend Medicare to cover hearing aids -- prognosis of that legislation is unknown - but, said Spoor, estimates are that 37 million Americans have hearing loss (many are seniors) but only 30% use hearing aids. And the out-of-pocket cost is believed to be a big barrier.
Hospice care. For those facing death, this is a largely unknown benefit, said Dawn Gross, a physician in San Francisco who focuses on hospice and palliative care. "You are entitled to it -- it's free," said Gross. To qualify the patient's life expectancy must be no more than six months and also the patient must agree to forgo cure focused treatment. In most cases, said Gross, hospice care is provided in the patient's home, by a so-called hospice team ("a physician, nurse, social worker, chaplain and volunteer," said Gross). The goal is simply to allow the dying patient to live his final days comfortably.
This article is commentary by an independent contributor. At the time of publication, the author held TK positions in the stocks mentioned.