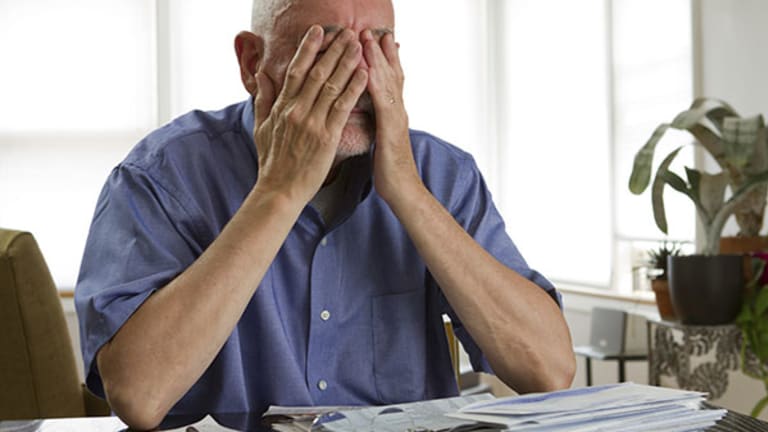 6 Ways to Find Purpose in Retirement
It's up to you to find your own purpose. But it starts with looking for it.
Editors' pick: Originally published Aug. 5.
You need a reason to get out of bed in the morning, and for most of us, for many years, that reason is going to work. What happens when work ends? A lot of seniors think retirement will be one long vacation, and, for some, it is. For many others, retirement is a struggle to maintain interest and vitality.
There are many ways to stay vital long after work ends.
But many seniors lose the thread. Look at the avalanche of opioid prescriptions filled by Medicare - some 12 million last year. Look at the tidal wave of senior alcoholics. Lose a sense of purpose and life seems, well, purposeless.
That's why more experts - and seniors themselves - are grappling with coming up with a rule book for creating purpose once regular work stops. There is urgency about this. Some 10,000 of us turn 65 every day. Where to start in a search for purpose?
A first step: throw out the worker role with which you define yourself and, in its place, adopt a new role, that of retiree, said 62-year-old psychologist Rob Pascale, co-author of The Retirement Maze. His point: cling to a former work role - as tinker, tailor, soldier, spy, etc. - and that hinders creating a new sense of self. Accept that that phase has ended and look ahead. Pascale added: "Try to view your retirement as the next logical step in your life: not the termination of a career, but a movement into a new life-stage."
Next: psychologist Roberta Temes said that in working with her senior clients she tells them: "Retirees need a reason to get up in the morning. Best reason is to help someone - volunteer, teach. Second best reason is to learn something - take a class, learn a skill. Combine the two and learn something to teach someone." Like what? Just about anything, from how to make cannoli to how to create a WordPress website. What matters is that it's a real skill and, once mastered, it helps bring more joy into a life - and if you have a couple bites of well-made cannoli, you know joy.
Create what you love is advice from 60-year-old Susan Schenck, who retired five years ago after a career teaching school in San Diego. She elaborated: "I have found a great deal of purpose in my retirement - in fact, more than from my work." What she has done is pursue writing and she has published three books: The Live Food Factor, Beyond Broccoli, Expats in Cuenca, Ecuador. Writing of course isn't for every senior. But others say they find similar satisfaction painting, perhaps making knives, some like to garden. The core idea: creating is a path to purpose.
Get involved in a community organization is advice from 66-year-old Margaret Agard in West Virginia. In her case it's a local Rotary Club. But it could just as easily be an active Kiwanis club or American Legion post or a church. Agard told what she's been doing through Rotary: "In the last three months, I personally have helped raised funds for local scholarships, took grandkids to Guatemala to do service work -- install efficient stoves for people who were cooking over open flames in their homes -- had 9 grandchildren come for a week and put together backpacks with school supplies for children who lost everything in the recent floods here in West Virginia, finished building a house for an elderly woman who lost her uninsured home to a fire and a few other odds and ends of helping." Do that kind of stuff and a sense of fulfillment and purpose is - for most of us - a part of the deal.
Work. That is advice from multiple experts and, sure, the whole point of retirement might seem to be to not work but for some of us not working just is a bore. One in five 70-year-olds for instance are working, many because they need the dough to live well, but others because they like working. Said Scott Hanson, a financial planner with Hanson McLain: "Just because someone has enough money to quit working doesn't mean it's always best to stop."
Aren't many jobs purposeless? Of course. Said 74 year-old Murray Suid, co-founder of MobileMovieMaking.com: "Find work that is purposeful," and, he suggested, one's life will naturally become more purposive by doing that work.
All this is sounding like an awful lot of hassle? That's why Alixandra Foisy, who owns counseling firm Agefully in Virginia, advises some clients just to be. Don't do, she advises them, be. "Live in the moment. Don't worry about controlling things," Foisy says. "You can do that in retirement." Giving up the quest for purpose may, paradoxically, bring its own sense of purpose.
That's the bottomline. Purpose in retirement is where you find it. But you won't find it if you don't look for it.