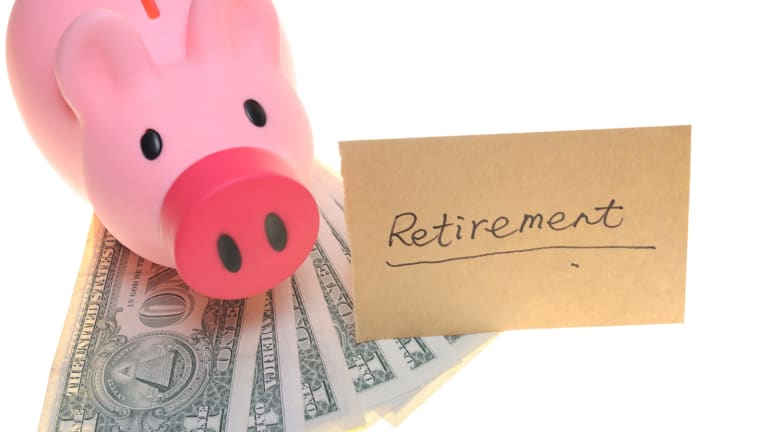 6 True Tales of Early Retirement Success
Want to retire before entering your 60s? Take cues from these ambitious professionals.
NEW YORK (MainStreet) — You've been talking about it for years, but when do you plan to finally retire? According to a recent Gallup poll, 60 is the average retirement age in the U.S., but that doesn't mean you can't dream of kicking off your retirement sooner.
MainStreet recently spoke with six people who managed to retire before entering their 60s. We asked them to share their journeys with us, including why they decided to retire early, how they became financially ready to retire and what they're up to these days. Here are their stories.
Name: Carol Roullard
Age at retirement: 57
Residence: Los Angeles area
"My husband and I had discussed retirement for many years and spent time planning how and what we would do in our retirement years. We both wanted to write books, travel, take pictures and basically have fun. I also had a special creative interest in becoming an artist. We planned to merge as many of our dreams into one and retire. We saved as much as possible, and fortunately we worked for companies which still had pensions.
"My husband retired a year before me. That last year was torturous. Each weekday morning I would get up early, shower, get dressed for work, pack my lunch and leave for my corporate IT job with my briefcase in my hand. Meanwhile, he sat in an overstuffed chair in his pajamas reading the newspaper with a cup of coffee in his hand. Life just did not seem fair that last year.
"But after one year, on the day I qualified at my company for retirement, I gave notice. I retired on a Friday and on the next Monday, my husband and I started on our first book together. It will be five years in July since I retired and we are working on our eighth and ninth books together. I also have a thriving fine art photography studio. We sometimes joke that we should get a regular job so we would have more free time."

Name: Doug Lapins
Age at retirement: 53
Residence: Pinehurst, N.C.
"I quit working for a pay check when I was 53. I left my job as a CEO over a matter of ethics, fully expecting that I would move on with another company at some time.
"I negotiated a severance deal which gave me some cushion. It included medical coverage, which was a big factor in keeping our expenses down. I did a couple of small consulting deals and honestly expected to go back to work, but nothing ever worked out. I was invested broadly in the stock market, which did very well in the 90s, so the trick was to hold our own until I got to 62 to start pensions from two companies and Social Security.
"My life since has been very full with volunteer, overseas volunteer, town committees, and serving as a town councilmember for ten years. I also enjoy playing golf, traveling, and I recently bought a small beach condo. The last couple of years have been devoted to my book. As my wife says: 'You always have to have a project you're working on.' So, I have never thought of myself as retired."

Name: Bonnie Friedman
Age at retirement: 55
Residence: Silver Spring, Md.
"I worked in communications and marketing for the federal government in the Washington, D.C., area. I didn't give early retirement much thought until a year or so before I retired, when the government began offering buy-outs in some departments. When the opportunity for a buy-out became available, I decided it was a good time for me to take advantage of it. I was very lucky to have a good pension, which is something few people have these days.
"A lot of people seem to flounder in retirement, especially if their identity was tied closely to their work. In retirement you can reinvent yourself as many times as you want. But I think it is very useful to have a plan to start. Know what you want to do for the first year, but remain flexible to new opportunities and new options. You can always change your mind and change your plans.
"I am now writing a book about how to advocate for someone in the hospital, and am also blogging, doing interviews and public speaking. I have a strong sense about the importance of giving back, and I am not yet ready to retire in that sense."

Name: Ted Takasaki
Age at retirement: 50
Residence: Sioux Falls, S.D.
"After working as president of Lindy Legendary Fishing Tackle in Minnesota for 10 years, I retired at age 50 to fulfill a lifelong dream to become a full-time professional fisherman. I call it 'The American Dream'—to do what you love to do and yes, I get paid to fish.
"I always dreamt of the possibility of retiring early, and the sale of the company in 2008 allowed me the financial security to take a chance, since I was a part owner. My advice for others would be to have a dream, continuously set new goals and hire a trusted adviser.
"When I'm not spending my time fishing, I also love Texas hold 'em poker. I practice learning the subtle nuances of poker online and play a ton of live poker tournaments at various casinos."

Name: Scott Kennedy
Age at retirement: 27
Residence: Amsterdam
"After I sold my first company at 27, I retired for three years. Like many startups, I think it was mostly luck. We took complex 'artificial intelligence' software and translated it to be used from a simple spreadsheet, like Microsoft Excel, so a wider audience of people could solve difficult problems.
"Despite everyone telling me to save the money or buy a house, I traveled to France, Mexico, Indonesia, Malaysia and Singapore. Eventually, I spent the entire amount I made on the sale of my company.
"I returned home and 'couchsurfed' at my friends' places until I saved up enough for an apartment. I enjoyed every second and I don't regret a thing.
"Now I'm back to work as the CEO of OpenLabel.com. When OpenLabel gets the next round of investment, I will probably take a few months off—but I love working so I won't likely retire again ever."

Name: Melanie Moody
Age at retirement: 49
Residence: Cincinnati, Ohio
"My decision to retire early from my job as an associate director at Procter & Gamble was prompted by a combination of several factors, including the sudden death of my 54-year-old brother, who suffered a fatal heart attack. It prompted me to ask the question, 'Do I really want to continue this aggressive work and travel schedule for the next five years if I, too, am destined to follow in his footsteps?' In addition, my daughter was about to start college and won several scholarships, which eased the financial burden. Also, since I started working at age 16, I have always been a saver.
"Fortunately, when I was 49, my age plus years of service with the company met their requirement for an early retirement package.
"I'm enjoying retirement very much though it's not what people may typically think of as being retired. I split my time between two jobs, which take up about 15 to 20 hours per week each. At Crossroads Community Church, a local non-denominational mega church, I work as the central buyer, negotiating contracts and purchases for the five sites. Also, through YourEncore—a company that helps life sciences, consumer and food companies solve complex challenges by providing industry-accomplished experts—I am a consultant working with the research and development function at Procter & Gamble. For this work, P&G develops the project specifications and YourEncore handles all the back office and billing work, so I can focus on delivering what the client needs."
—Written by Kristin Colella for MainStreet.com