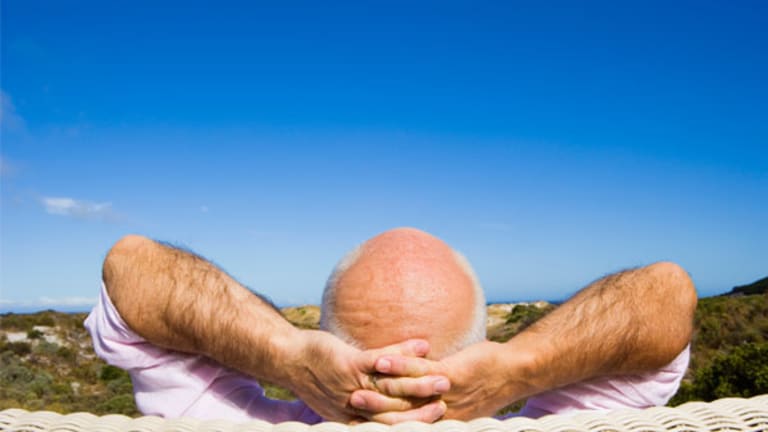 5 Ways for Retirees to Get a Job
You retired, but you still need a job. Now what?
You retired, but you still need a job. Now what?
The current economic climate may have forced many retirees back into the workforce, but not all of them are headed for greeter jobs at the local Wal-Mart (Stock Quote: WMT). 
Although it can be difficult to get work in your golden years, particularly if you spent most of your career in management or financial services, many older workers can create a niche for themselves. However, the compensation may not be as great as it was when you were at the top of your game.
Kathy Pasquino, a secretary in North Versalles, Penn., considered getting back to work almost immediately after she retired in 2008. Although she was able to get a job doing secretarial work again, she is still adjusting to a smaller paycheck.
"I just make it," says Pasquino. "I have a big pension check but, even with the work that I do now, I only make half of what I used to."
Pasquino is not the only retiree who has to make do with less. According to Alan Kufeld, a principle at Rothstein, Kass & Company's Family Office Group who specializes in income and estate tax planning, leaving your business can mean saying goodbye to a fat paycheck, unless you have the skill and the name recognition to command it.
"If you were a practice leader or leading a nationwide group, you could command the same salary as when you left," says Kufeld. "But if you were just a practitioner those earnings can be tied to a commission."
Retired workers can have an uphill battle finding work if their connections or experience are outdated. However, there are some things that you can do to make yourself marketable in this economy.
So if want to get back in the game, or just try something new, here are a few tips that you can use to make a comeback on your own terms.
1.    Believe in yourself. According to Rick Flynn, also a principal at Rothstien, Kass & Company's Family Office Group who advises business owners, executives and other clients on how to manage their finances, confidence is key to any successful comeback.
"Whether you're making a change or coming back because of financial need, the number one thing is confidence," says Flynn. "You've got to believe that you're capable of getting back in the game and being successful."
If you haven't worked for awhile, sit down with a pencil and paper and list your achievements. You're sure to find more than a few successes in your life and, soon, you will be able to add others.

2.    Get an honest self-assessment. While you're thinking of your successes, you may want to consider the possibility that there are gaps in your knowledge. If so, a career counselor or job coach may be just what you need to help you stand out.
You could spend days searching for a career professional online, or you can find one through a number of professional organizations including the National Career Development Association and the International Coach Federation.
If career professionals aren't your style, the AARP's work search resource also has information on how you can assess your skills, improve them and find work.
3.    Build your skill set. Whether you've been out of the business for a few months or for a few years, you can always pick up where you left off, at least in terms of technical skills.
Community colleges such as Rockland Community College in suburban New York offer online continuing education courses for people who are pursuing careers in real estate, accounting or the health professions or those who want to learn how to use a computer. Truman College, a part of the City Colleges of Chicago system, offers classes in nursing, web design and paralegal studies as part of its continuing education program.
If you're interested in finding a community college in your area, the University of Texas at Austin has a list of community colleges in all 50 states. From there, you can contact a community college in your area and find out what programs are available. However, seniors who want to get job training for free can find free vocational training in their area at the Experience Works web site.
4.    Reconnect yourself. You don't have to apply to everything on Monster.com in order to stage your comeback. In fact, according to Flynn, you may be better off talking to colleagues or people you have mentored in the past if you're looking to find a niche.
Although older workers can definitely use their own social networks to get back into the job market, expanding that network to include younger people in your business can be a good idea as well.
You can access Yahoo's (Stock Quote: YHOO) listing of professional organizations. Once you've found your preferred organization, you can contact them for information about events and jobs in your area of expertise.
5.    Be flexible. Some retirees may not be able to return to the industries where they built their careers, but that doesn't mean they should give up on finding work.
According to both Flynn and Kufeld, professionals with experience in financial services and information technology will be increasingly sought after for their expertise in the coming years.
"I think if you're someone in the advisory world or technology and you understand how the market works, there's an opportunity to become a consultant to high net-worth families who have a lot of uncertainty when it comes to financial investment decisions," says Flynn.
If you're interested in consulting, you may be able to find a new position on sites such as SoloGig.com and Guru.com, both of which are free to jobseekers.
6.    Get some support. "If you're going to be making a comeback," says Flynn, "You're going to need the support of the people around you. Talk to your family about the choices that you will have to make and encourage an open dialogue about how your job search will affect them. Given the economic crisis, there is a chance that they will encourage you and maybe even help your job search along.
—For the best rates on loans, bank accounts and credit cards, enter your ZIP code at BankingMyWay.com.