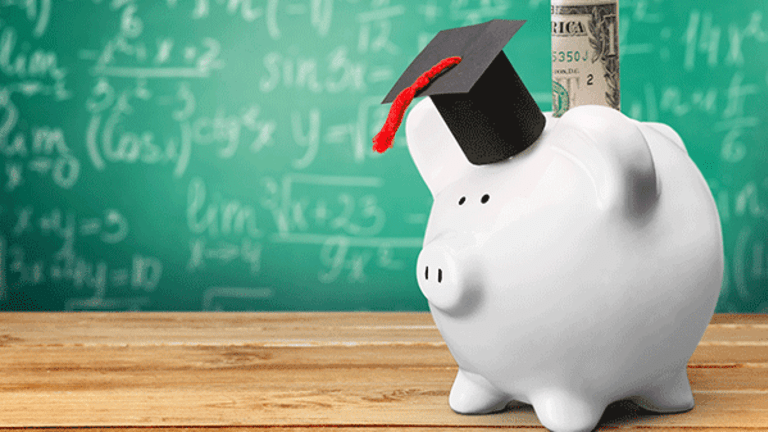 5 Reasons Middle Class Savers Should Be Optimistic
The housing market has remained strong and credit union balances are showing solid growth.
Your Money, Your Retirement, and the 2016 Presidential Election - What changes will you need to make to your portfolio should Hillary R. Clinton become president? What happens to your investments should Donald Trump become president? Join us on September 12 as our panel of the world's top financial experts provide trusted information on the investment risks and opportunities that arise with the upcoming presidential election in November. [Learn more about the event and RSVP.]
Editors' pick: Originally published August 25.
While many American families are still wondering when the economic recovery will benefit them, there are a number of bright spots in the economy to provide hope as the second half of 2016 gathers steam.
To be sure, there are many observers who wonder when the recover will benefit the middle class, whose incomes have stagnated. That is a byproduct of the near collapse of the financial services industry eight years ago. Many companies have remained cautious about ramping up hiring or increasing wages. That has impacted middle class savers and retirees. 
Still, the signs are pointing upward. Main Street should feel bullish about the remainder of the summer, if not beyond. 
1. Housing Market Strength: A report from Goldman Sachs estimated newly formed households passed the one million threshold in 2015, the first time we've seen such levels since 2006. Another key indicator: credit unions saw a 33% jump in first mortgage originations from 2015 to 2014. Mortgages are on the rise, and with the Federal Reserve beginning to raise benchmark interest rates again for the first time in a decade, buying activity could be driven by the expectation that rates will soon increase.
Another catalyst is Millennial home buyers, who account for the largest share of buyers in the U.S. housing market for the third consecutive year in 2015. They are beginning to serve as a backbone for home buying -- a key bellwether for Main Street's well-being.
2. Surging Savings Balances: Credit union savings balances are growing 7.8% year-over-year through April 2016, which is the fastest annual growth since the Great Recession ended in 2009. The growth is partially attributed to Americans saving on average about $540 on gas in 2015, after spending just shy of $2,000 on gas in 2014. Every dollar helps, since freed up cash can be allocated to other budgetary concerns, new spending, paying down debt or saving for the future.
3. Auto Market Strength: People are buying cars and the automobile industry is strong. For example, credit unions reported a record year in auto lending in 2015 with a 13.9% increase in their dollar amount of auto loans. An improving labor market, falling oil prices, faster wage growth, low interest rates, expanding driving-age population, and better household budgets are contributing to this momentum. At the same time, car sales reached record levels in 2015 beating the a mark set in 2000. The forecast is for continued strong auto sales in 2016 and 2017.
4. A More Favorable Interest Rate Environment: The sustained low interest rate environment has pushed households to reach for higher yields by taking on riskier assets in their portfolio allocations. However, with the Fed cautiously raising interest rates as of December 2015, the pendulum is beginning to swing back toward middle class savers. Although the Yellen Fed has been signaling that interest rate hikes may be delayed in the near-term, rates should still be heading upward over time, which is good news for the middle class.
5. More Seek Professional Advice: Americans are becoming more sophisticated with their money. Today, working with an advisor is much more mainstream. Since 2010, savers working with a financial advisor rose from 28% to 40%, indicating many Americans are beginning to see the benefits of professionally-led outcomes from a savings perspective. With the decline in pensions and the growing need for Americans to figure out how to grow their nest eggs and make them last in retirement, this kind of support is undoubtedly a positive step for society.
In the end, placing too much weight in short-term headlines misses the broader story of our current economic climate. The recovery is indeed reaching the middle class. That's apparent in a number of areas, including in our credit union community. As 2016 chugs along, Main Street should feel optimistic about its financial futures.
This article is commentary by an independent contributor. Robert N. Trunzo is the president and chief executive officer for CUNA Mutual Group, the leading provider of lending, insurance and wealth management products for credit unions. At the time of publication, the author held no positions in the stocks mentioned.