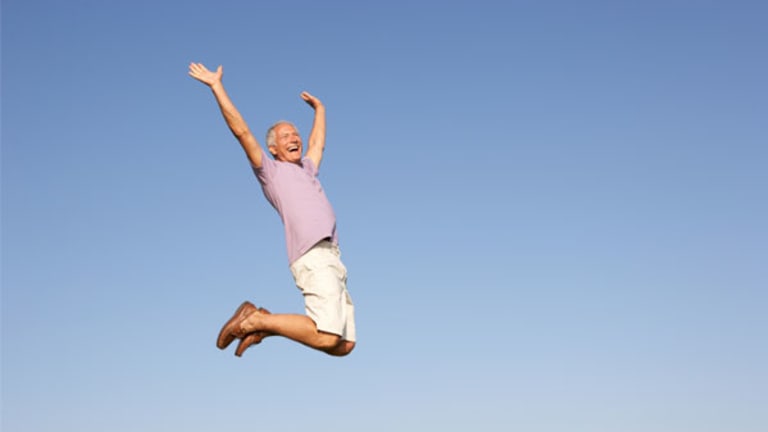 5 Profiles of Retiring Baby Boomers
Baby boomers display five 'personalities' about retirement, from confident to survival mode.
BOSTON (TheStreet) -- Here's a recent study with more gravitas than one of those Facebook-clogging character quizzes: summaries by Allianz Life Insurance Co. of North America of baby boomers' five retirement-related "personalities."
Allianz Life, a leading provider of fixed index annuities, is part of Allianz SE, one of the world's largest financial services firms. Its study, Reclaiming the Future, crafted the categories using demographic data and a survey, conducted in May, that included a national sample of 3,257 U.S. residents, ages 44-75.
"What the personalities show to me was a good representation of what is going on across America right now in terms of how people are viewing retirement," says Robert DeChellis, president of Allianz Life Financial Services.
He cautions, however, that attitudes may not always reflect the reality of the respondents' situation.
"The caveat I would put in is that, in our research, we found that people underestimated their retirement needs by a factor of three," he says, adding that there is "very little, if any, work being done on consumption analysis."
"Even though 20% of the population is in a place where they feel really good, I would have to question that," he says.
The five personalities:
OVERWHELMED
The "overwhelmed" personality, the largest segment of respondents (32%), tends to have the lowest income and education level. One-third has been affected -- directly or indirectly -- by job loss.
"This group tends to have high credit card debt and meager assets," the study says, adding that "as a group, they tend to be somewhat pessimistic," "feel unprepared for retirement" and are "unsure of when, or if, they will be able to retire."
Allianz describes this population as, financially speaking, "in survival mode."
RESILIENT
Several respondents, or 27%, were categorized as "resilient." They tended to be in their mid-50s, still working full-time and with moderate income and asset accumulation.
The study concludes that: "They are financially independent, they are comfortable taking risks and they are confident that their income will last throughout their lives. They tend to have large, diversified portfolios and, therefore, few financial concerns." 
Nearly one-fifth has been affected by job loss and worries that the U.S. is entering a major economic depression. The report describes this group as "pragmatic and grounded."
About half of the survey respondents fitting this personality said they plan to retire. The other half, unsure that they will able to afford retirement, are planning on investing, working longer or supplementing Social Security with some other form of income.
ICONIC
The "iconic" personality represented 20% of respondents. They tend to be over 60, already retired and are likely to be receiving a pension. Confident that their sources of income will last throughout their lifetime, this personality is described as "generally optimistic" and believers in the "American Dream."
SAVVY
The "savvy" tag was applied to 14% of respondents, older (most over 60), generally highly educated and retired or semi-retired for at least five years.
"Although the savvy personality may have suffered some recent market losses, these had little impact on their spending habits or daily life," the report says. "However, they may have adopted a more conservative approach to investing."
This segment is described as living comfortably in retirement and being the "best prepared of the five financial personalities."
DISTRACTED
"Distracted" personalities, ascribed to 7% of respondents, are primarily in their late 40s or early 50s.
They tend to have the highest income level of those who took part in the survey, living in more expensive homes in metropolitan areas.
Although they have seen their net worth drop significantly as a result of recent changes in the economy and have cut back on spending, most have not changed their financial plans or reevaluated their overall financial strategy.
Respondents displaying this personality trait expect to retire in their early 60s, but would prefer to do so in their early 50s. Most are counting on getting full Social Security benefits and are relying on 401(k) plans more than any other group.
"They are worried that their savings will not be adequate for retirement, but they don't have a plan for growing those savings," the study assesses. "This group plans to live in the present and externalize big decisions -- for example, wanting government to solve the country's financial problems."
—For the best rates on loans, bank accounts and credit cards, enter your ZIP code at BankingMyWay.com.