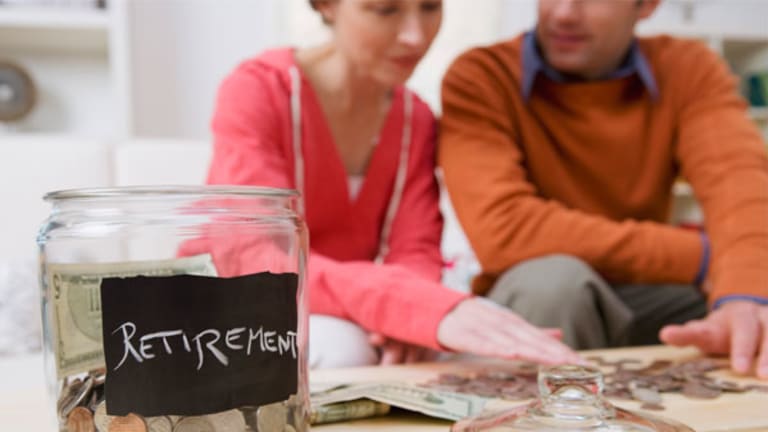 5 Job-Hunting Tips For Retirees
You may need a blueprint for getting in the door at companies that, fairly or unfairly, are dubious about hiring people 55 years old or older.
NEW YORK (MainStreet) — So you're retired and growing bored with golf and travel? Maybe you want to get back in the game and get a paycheck in a field you're passionate about? Or maybe you need a launching point for one of those so-called "encore careers"?
Whatever the case, you'll need a blueprint for getting in the door at companies that, fairly or unfairly, may be dubious about hiring staffers (or even freelancers) 55 years old or older.
Getting that job may be more necessary than you think. According to a study by Franklin Templeton, 73% of respondents say their retirement savings are a source of stress and anxiety, and 37% say they are more concerned today about outliving their assets or having to make major sacrifices to retirement plans than they were only a year ago.
Getting a job in retirement may not solve all financial problems, but it sure can help. Here are some experts with job-hunting tips for retirees:
Allan M. Medina, senior executive search consultant for MR Tampa North, a Tampa, Fla., management recruitment firm.
Get involved with local associations related to the industry you are passionate about — even if it's volunteer work at first. Networking with active professionals and decision-makers within the industry of interest will improve your chances of staying at the top of their minds.
Also, reach out to and stay in touch with former colleagues and peers who are still active in the today's job market. Explain to them your goals. This will cast a larger net of potential opportunities.
Rick Bisio, a franchising consultant and author of The Educated Franchisee http://www.amazon.com/The-Educated-Franchisee-Choosing-Franchise/dp/0979846773.
Forget about getting hired. As a senior, you are now an independent contractor. As an aging worker who comes at a high price tag, it's very difficult to get hired. Flip the script: Take advantage of your freedom and consider yourself an independent contractor.
Then forget about politics. It's just not worth it anymore. You've been working hard your entire life. Don't continue to waste your time and energy positioning for promotions and trying to win favor. Take control of your own destiny.
Jennifer Takacs-O'Shea, president of Caterpillar Career Consultants in Long Island, N.Y.
Start by pursuing your passion. If you're sure what your passion is, get involved on any level you can to gain experience and build up your network and familiarity with the niche. If you're unsure what your passion is, start your exploring by conducting primary research and then seeking out to connect with people in that field to gain hands-on insights. The passion we have can often appear quite differently in our thoughts than they actually are, so get the information you'll need to make a good decision.
In addition, be flexible and consider contract, temporary or part-time positions. While you may have worked as an employee in the past, full time with a full benefit plan, this is a time you may have more flexibility to consider different kinds of employment that may satisfy your interests and a prospective employer's budgetary needs. The best way to gain experience is to get into the game.
Tom Gimbel, founder and CEO of The LaSalle Network, a $35 million staffing and recruiting firm in Chicago.
Try to "reduce" your resume. Remember, your goal is to compose a resume congruent with what the company desires without fabricating your professional experience. Rather than displaying a multitude of skills and expertise, you need to deliver only what the employer asks for to get noticed. It's more effective to exhibit passion and expertise about one or two skills related to the position than a multitude of unrelated talents.
Also, customize your cover letter. One of the largest mistakes job-seekers make is not dedicating enough time to their cover letter or introductory email. Ninety percent of job-seekers have generic cover letters that reiterate bullet points on their resume. A cover letter or intro email is the first document an employer reads, so make it stand out. Create a niche for yourself. Whether you are a .NET developer, customer service representative or accountant, the recruiter or hiring manager is seeking something specific, so give it to them. Use the company website and research current events that pertain to the industry and incorporate this information showing what value you'd add from day one.