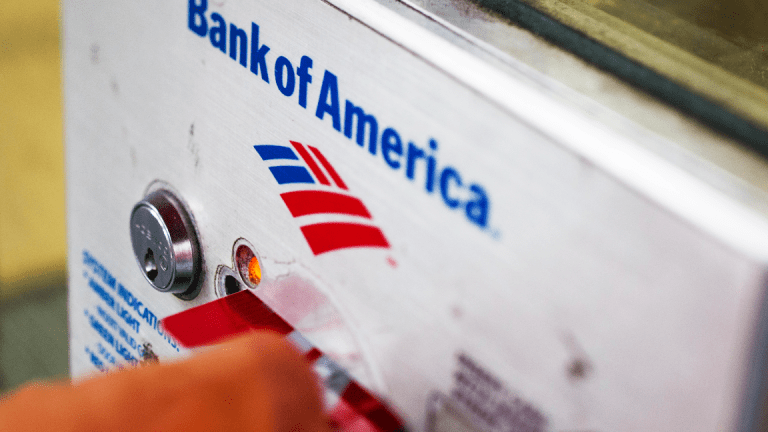 3 Best Bank Stocks for Retirement And Why You Need to Own Them
The financials are only getting stronger and the dividends are there, too. Are you?
Bank stocks are not for the dogs.
A decade out from the financial crisis, investors are regaining their flavor for bank stocks. The sector has ridden a rally in recent years, with the Financial Select Sector SPDR ETF (XLK) - Get Free Report higher by 58% in the last three years compared to the S&P 500's undefined 27% gain in the same time.
On Friday, the big banks like Wells Fargo (WFC) - Get Free Report kicked off earnings season with a bang, topping Wall Street's estimates on everything from top line growth to earnings per share. Given their demonstrated financial strength and strong prospects for growth in the new rising interest rate environment, bank stocks can make a solid, high-reward investment for retirement portfolios.
Here are some of the best bank stocks to consider owning in retirement.
JPMorgan Chase & Co.
Action Alerts PLUS holding JPMorgan Chase & Co. (JPM) - Get Free Report reported Friday that its profit in the first quarter rocketed higher 35% from the same time last year amid strong trading revenue and favorable tax windfalls. But the real kicker was JPMorgan's assets under management, which totaled $2.016 trillion for the bank, up 9.5% from a year earlier.
That growth is important when thinking through JPMorgan as a retirement stock. Baby Boomers have started to exit the workforce and will undoubtedly need guidance as they figure out how to manage their wealth. Plus, Millennials, which are the largest generation, will have to help those parents plan and be prepared for the wealth transfer. Big banks could experience significant growth in their assets under management as a result, which means significant growth in their total revenues, too.
JPMorgan's revenue from asset management rose 7.2% for all of 2017. In the first quarter of this year, asset management revenue increased 3.9%. Plus, JPMorgan has a 2% dividend yield which is expected to grow consistently to 2.8% by 2020, according to analysts polled by Factset.
Bank of America Corp.
Bank of America Corp. (BAC) - Get Free Report has learned from its past mistakes. After failing its stress test in 2011 and barely cutting it in 2014 and 2015 in terms of results, the bank has evolved into a strong, efficient institution with good prospects for growth. Further, the company's stock trades at a discount to the broader market at about 10.8 times forward earnings on a price-to-earnings multiple basis.
Margins have grown consistently as of late, with 2017 year-end net interest margins up 5.3% from a year earlier. FactSet analysts expect margins to continue to steadily grow moving into 2020, too.
While its dividend yield of 1.3% in 2017 isn't necessarily stellar, it's not bad either.
Here, though, it's important to take a page from the book of the man widely regarded as the best investor of this generation: Warren Buffett. His Berkshire Hathaway (BRK.A) - Get Free Report is Bank of America's largest single shareholder. Buffett has said time and again that his favorite holding period is "forever." If it can work for Buffett long term, it can work for your retirement portfolio.
Goldman Sachs Group Inc.
Action Alerts PLUS holding Goldman Sachs Group Inc. (GS) - Get Free Report may have reported depressed fixed income, currency and commodities revenues last year, but the 50% slump in that business isn't keeping the bank down. It has impressive prospects for growth despite weakness in its 'FICC' segment.
The white-glove bank has broken away from the pack when it comes to investment banking. Total investment banking revenue grew 17.5% in 2017 from a year earlier. Its equity underwriting in particular soared 39.5% higher in 2017.
Plus, Goldman has significant potential stemming from its new Marcus consumer banking platform. In about a year of existence, Marcus originated more than $2 billion in loans and $5 billion in deposits. It offers some of the industry's highest rates for savings accounts, making it an attractive competitor in a space begging for a new leader.
Retirement Is Complicated.It's never too early -- or too late -- to plan for and achieve your retirement goals. TheStreet's new premium subscription, Retirement Daily, will help you un-complicate the world of retirement with the latest, news, research and analysis from TheStreet's "Mr. Retirement" Robert Powell and his team of experts. Check out our new retirement offering Retirement Daily and get a free trial subscription.