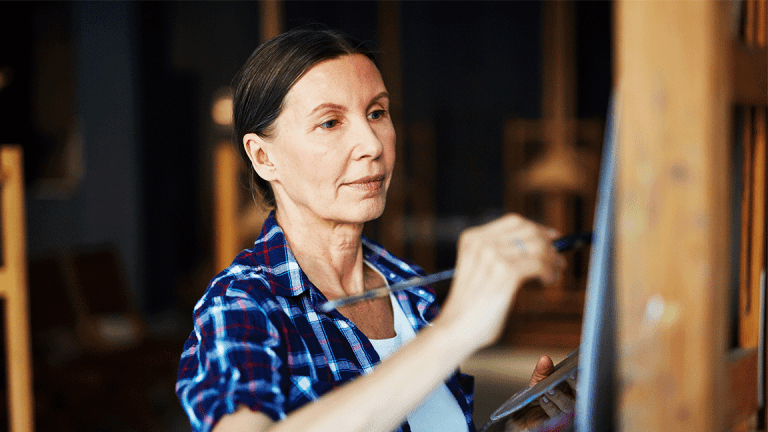 What Women Need to Know When Saving for Future Retirement Needs
These are the steps you need to take as you are planning for your retirement.
Women retirement savers face a challenging scenario, with much speculation about how much you should have saved, when you will be able to retire -- if at all -- and what strategies you should be using to do so.
The one thing experts do agree on is the fact that women need to employ unique savings strategies. But with all this conflicting information, it can be hard to feel secure in the decisions you are making. Planning for retirement isn't an insurmountable task, and for those savers willing to take the right steps, a financially secure retirement lifestyle is within reach.
Here are four moves you should make to feel more secure in your financial future.
Plan for the Unexpected
Engaging in the planning process early, and taking time to consider unexpected life events can make the difference in how your retirement lifestyle pans out. It can be uncomfortable to think about late-in-life medical expenses and long-term care options when you're still feeling young and healthy, but waiting on these decisions can be detrimental to your financial health.
Women are historically more likely to outlive their male counterparts, so it's important to plan for the unexpected (and oftentimes unwelcome) events that come with older age and to understand your care-giving options, as you may need to make these decisions on your own. Whether you choose to remain in your family home or anticipate needing to give or receive dedicated care in group homes, assisted living or full-care facilities, know what is workable for you and your family. Do your research in advance and confirm if your financial plan, as well as your time, is sufficient to absorb these costs and roles. Evaluate all your options and how they will impact your life in order to help navigate these sometimes murky waters.
Retirement Is Complicated.It's never too early -- or too late -- to plan for and achieve your retirement goals. TheStreet's new premium subscription, Retirement Daily, will help you un-complicate the world of retirement with the latest, news, research and analysis from TheStreet's "Mr. Retirement" Robert Powell and his team of experts. Check out our new retirement offering Retirement Daily and get a free trial subscription.
Ask Yourself the Right Questions
In today's day and age, we are fortunate to have technology and software that can help each of us determine how much we need to save, how much those assets need to earn and when we can afford to tap into those assets. The real challenges are knowing how to use these tools correctly and asking yourself the right questions when calculating what is needed for your future retirement.
Are you incorporating a realistic cost of living? Are you factoring in funding for cars, home repairs and improvements, health care and other similar costs? What about inflation? Are you building in social security and pensions correctly? Life is about balance, as is a good financial plan. However, a successful retirement is about realistic planning and making necessary course adjustments in time to avoid a catastrophe. This is where working with an advisor who specializes in planning for women's unique challenges and who will partner with you to make sometimes difficult decisions can be a significant benefit.
Invest Early, Often and Automatically
For those utilizing employer-based retirement plans, such as a 401(k), there is no reason to not take advantage of this often overlooked savings tool, as well as the automatic features that accompany them. For most of us, if we don't see it, we don't spend it. And if our money is in an account that would be extremely expensive to pull from before retirement, all the better -- fear of taking that hit could prevent us from spending it early.
Any money you can have taken out of your paycheck before you take it home has a much better chance of still being there in your future. Additionally, never walk away from an employer match; it's essentially free money!
Leverage Your Savings Strategically to Invest for Maximum Growth Potential
Many women worry about being behind their male counterparts when it comes to saving for retirement, and they aren't wrong. The discrepancy is tied directly to compensation, as the wage gap persists and sparks in a related gap in investing income. Further, more women are taking time out of their careers to become caregivers and re-enter the workforce lower on the career ladder.
While differences unfairly persist, it's essential that you not panic about being "behind," as that could lead you to make unwise investment decisions. Focus instead on having a high quality, balanced mix of investments in your portfolio and paying attention to what should be placed in pre-tax versus after-tax accounts. Never buy in desperation in an attempt to make up for lost time. It's better to plan now to spend less and save more, or reframe your retirement plan to adjust for time you may spend working longer.
While there are a number of challenges women face when working to save for their retirement, women historically make extremely sound investment decisions when armed with accurate information and unbiased guidance. In order to help you navigate any potential roadblocks, look for an advisor who provides education, information and choices within the context of scenarios with likely outcomes in order to empower yourself to craft a secure financial future.
About the Author
Lynn Ballou, CFP® is a Regional Director for EP Wealth Advisors. Prior to joining EP Wealth in January of 2016, Lynn founded Ballou Financial Group, Inc. in 1986, later merging her firm into Ballou Plum Wealth Advisors in 1998, and becoming managing partner. Particularly passionate about educating women, Lynn has spent the last 30+ years helping women unravel the financial complexities that accompany retirement, inherited wealth, loss of spouse, divorce and other transitional moments in life. Lynn enjoys public speaking and has been a keynote speaker and panelist at a wide variety of conferences, including the upcoming FPA NorCal Conference. An advocate for investor education, Lynn serves as the CFP Board of Standards Ambassador for the San Francisco Bay Area, a role in which she educates the public about the importance of financial planning by those most qualified to provide those services.