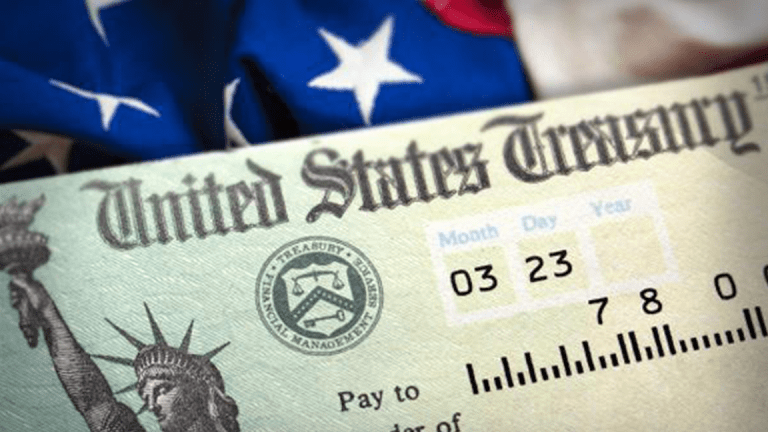 Bond Markets Prep for $230 Billion Wave as Rates Rise, Growth Questions Persist
U.S. bond markets will attempt to take down more $200 billion in new supply this week, just days after the biggest fixed income sell off in more than two years, as the domestic economy continues to outpace its global rivals and inflation signals intensify.
U.S. bond markets will attempt to take down more $200 billion in new supply this week, just days after the biggest fixed income sell off in more than two years, as the domestic economy continues to outpace its global rivals and inflation signals intensify.
The U.S. Treasury will kick off a holiday-shortened schedule of bond sales Tuesday that will see $230 billion in new paper find their way into portfolios this week -- including $74 billion in 3-year, 10-year and 30-year bonds -- that could provide one of the sternest tests yet to a market that appears ready to either stretch benchmark 10-year yields to 3.6% and beyond in the face of accelerating inflation or retreat to 3% amid questions over the pace of global economic growth and the spillover impact from the ongoing U.S.-China trade war. However, there's a growing chorus of views that suggest the recent moves in bond yields, which have taken 10-year notes to the highest since 2011, are masking the fact that bets on future fed rate hikes haven't really changed and growth could slow next year and beyond as the impact from tax cuts and corporate earnings gains fades.
"Despite stellar US data, investors are concerned about recession risks," wrote Bank of America Merrill Lynch in a recent research note. "We see further room for curve flattening. After the violent Treasury market moves, Fed hike expectations and inflation expectations have not adjusted enough."
Benchmark 10-year note yields were marked 2 basis points higher at 3.25% heading into the start of the U.S. trading session, while 2-year notes were seen at 2.881%, taking the so-called yield curve to 0.369%, well ahead of the mutli-year low of 0.25% recorded in the early days of September.
However, the CME Group's FedWatch tool, which attempts to assign probability to future rate hikes, is pricing in an 80.5% chance of a December move that would take the central bank's key rate to a range of 2.5% to 2.75%, but is only suggesting a bit more than a 50% chance of a move in March of 2019, despite the massive jump in 10-year note yields, the Fed's GDPNow forecaster, which pegs third quarter growth a 4.1%, and last week's non-farm payroll data for September, which showed the lowest unemployment rate since 1969 and wages continuing to rise (albeit at a modest 2.8% annual clip that only barely tops headline consumer price inflation of 2.7%).
In fact, BAML notes that investors "are already starting to price in Fed cuts two years from now" and argued that "it's still reasonable to put on such trades if one believes economic growth will be in question and the market will need to reprice the Fed's policy path."
Count the International Monetary Fund among those who may question the Fed's ability to reach a 3% neutral rate. The Fund trimmed its U.S. and global growth forecasts Tuesday during an international event in Bali, warning that "U.S. growth will decline once parts of its fiscal stimulus go into reverse,"
"Notwithstanding the present demand momentum, we have downgraded our 2019 U.S. growth forecast owing to the recently enacted tariffs on a wide range of imports from China and China's retaliation," IMF chief economist Maurice Obstfeld said in a statement. 
The Fund's global growth assessment was trimmed by 2 percentage points to 3.7% for this year and next, while its World Economic Outlook update said U.S. growth will likely hit 2.7% next year, down from a previous assessment of 2.9%. China's economy, the second largest in the world, will ease to 6.2% from a previous forecast of 6.4%.
Both the U.S. and China assessments for 2018 were left unchanged and 2.9% and 6.6% respectively, with the Fund saying that tit-for-tat tariffs, currently applied to around $300 billion worth of goods, likely won't hit growth metrics until 2019.
That leaves the Treasury in a difficult position, given that it must raise around $770 billion in the second half of 2018 -- a 60% increase from last year -- in order to fund last year's $1.5 trillion Republican-led tax cuts which the Congressional Budget Office says will take America's deficit to $1 trillion for the first time in history and rise to 5% of GDP over the near term.
"This deeply troubles fiscal hawks," said ING's James Knightely. "If growth was to disappoint the risk is that the deficit could rise sharply. Given the polarisation of views on Capitol Hill this runs the real threat of government shutdowns, which could add to political, economic and market uncertainty." 
Borrowing more cash in rising interest rate environment might not prove terribly difficult for the Fed -- after all, global central banks own around $3.06 trillion in U.S. government bonds and the dollar is undoubtedly the world's reserve currency of choice -- but it does shift a great deal of risk onto bank and investment portfolios, particularly if the anticipated slowdown in U.S. growth materializes. 
A third dimension to the Treasury's task this week lies in the fact that September consumer price data will be published Thursday, just as markets will be asked to take down $15 billion in 30-year bonds, which are the most sensitive to inflation risk that erodes the present value of their promised cash flows.