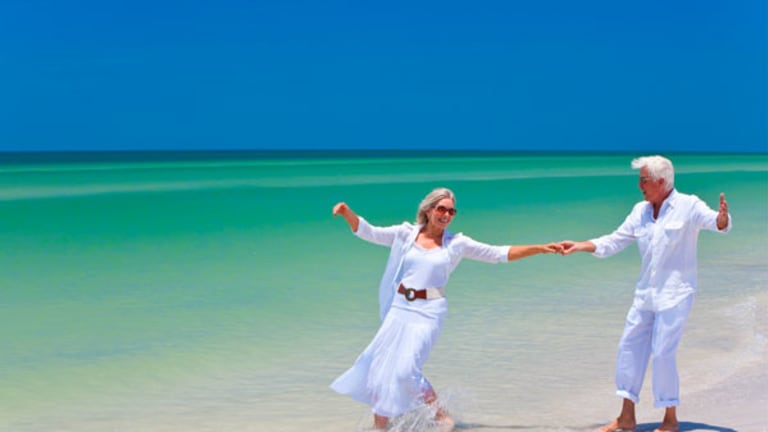 401(k) Plans Offer More Ways to Trade
A common complaint about 401(k) plans is that their investment options can be limited. Is that really true?
BOSTON (TheStreet) -- A common complaint about 401(k) plans is that their investment options can be limited, geared more toward the retirement needs of many than the savvy strategies of a few.
That's why an increasing number of plans are offering self-directed brokerage accounts, also known as "brokerage windows." This option, available in almost 20% of 401(k) plans, allows participants to set aside part of their investments for opportunities beyond their plan offerings.
Doing so allows them access to outside brokerages and a broader array of mutual funds, stocks and bonds.
As stocks rebound, sending the Dow above 11,000 recently, investors will look for more ways to control their portfolios in the wake of a painful recession. Even though retirement plans are starting to offer exchange traded funds on a limited basis, their increasing popularity could lead more investors to consider brokerage windows that would allow them to trade any fund they want at will.
The option also helps level the playing field between 401(k) plans and individual retirement plans.
Self-directed IRAs have long been popular with investors who favor flexibility and control. A self-directed IRA can be used to purchase real estate - specific houses and commercial properties, not just REITs. Commodities, currencies and business ventures (including franchises, art and cattle) are allowed investments.
While brokerage windows create more options for 401(k) investors, they still shun risky securities, such as derivatives and futures.
The brokerage Charles Schwab(SCHW) first offered self-directed options in 1994. In 2009, 54% of its plans offered a self-directed brokerage account, up from 52% in 2008.
Brokerage windows are popular among investors with high balances who work at large companies. In the fourth quarter, participant in its personal choice retirement accounts (PCRA) had $136,000 invested in their plans, on average.
"It has definitely grown in popularity, but we do see the usage or the implementation of these types of come and go with the market," says Robert Jesch, product director for Schwab's PCRA accounts. "During the 1998-2000 era, we couldn't add them fast enough. Then, when the market was doing poorly, you weren't seeing as many new plans starting to offer it. So far this year, I've seen a lot more firms looking to add them than I saw in all of last year."
For those looking to glean recommendations from these hands-on investors, the top stocks chose last year included Apple, General Electric, Berkshire Hathaway, Bank of America, SPDR Gold Trust, Microsoft, Google, PowerShares QQQ and MSCI Emerging Markets Index Fund.
While brokerage windows offer more options for participants, they're also a way for companies to simplify their retirement plans without alienating sophisticated investors, Jesch says. Investors who actively trade through brokerage accounts have been requesting the option.
"At the peak, there were plan sponsors with 20, 30 or even 40 options, which is very confusing for the average person," he says. "With the popularity of target date funds, which have been steadily increasing in the core options of the plan, plan sponsors are trying to reduce the number of options that the average 401(k) participant has to choose from."
Jesch sees the increased adoption of brokerage windows as "simplification by addition."
"They take care of participants who either want to do it themselves or are knowledgeable about what is going on and want to take advantage of different sector moves," he says. "They are able to move their investments around various sectors based on how the market is performing. And participants who feel uncomfortable with this difficult market can hire an investment adviser and have them navigate it for them."
Brokerage windows can be risky and are best suited for investors who can afford the hit a bad move could have on their retirement savings.
"We will be the first ones to tell you it's probably not the best solution for everybody," Jesch says. "We think the majority of the folks that are in retirement plans should be in the core options."