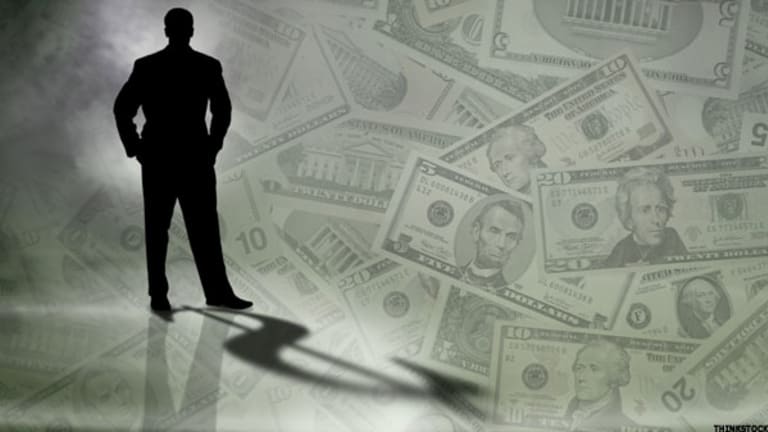 Publish date:
401(K) Day-Trading Beats the Market
Richard Schmitt subjects his 401(k) day-trading strategy to a public trial and wins.
Richard Schmitt subjects his 401(k) day-trading strategy to a public trial and wins.
By Richard Schmitt
MENLO PARK, CA -- In what has to be considered a bold proclamation of confidence in an investment strategy, I subjected my 401(k) day-trading strategy to the scrutiny of a public wary of day-trading retirement savings. Over the course of three weeks, just ended Dec. 14, my once-a-day fund transfers posted on my twitter account -- @401kDayTrading -- before each day's market close garnered a return that handily beat the broad U.S. stock market.
When asked about the wisdom of day-trading retirement savings, I replied: "What controversy. I have simple arithmetic on my side that steadily turns market volatility into lasting gains in retirement savings, where trades don't trigger immediate taxes or direct trading costs."
I posted a daily tweet, about 5 minutes before each day's market close, describing that day's single fund exchange between stock and cash funds within my retirement savings during the public trial period.
On days when the market was about to close up, I transferred retirement savings from a
S&P 500
index stock fund to a cash fund. Conversely, when the market was about to close down, I transferred funds from cash to (S&P 500 index) stock. Each incremental fund exchange was determined as $500 for each one-point of the daily change in the S&P 500 index as of 5 minutes before the market close, subject to adjustment for any index change due to the lag in time between a trade and the market close.
These incremental daily fund exchanges generated a gain of $174 in my retirement savings over the course of 15 trading days in the trial period. On the basis of each daily transaction taking no longer than 5 minutes a day, this spare time spent on trading was worth about $140 an hour.
In other pursuits, earning such a rate on a full-time basis may soon qualify you as "wealthy" enough to pay higher taxes on current income that, for now, still excludes investment earnings within retirement savings accounts until their distribution.
Furthermore, this 401(k) day-trading strategy's return of almost 0.47% on invested capital, initially split evenly between stock and cash, beat by more than half the 0.31% return from holding the S&P 500 index over this time. Although results may vary with the market direction in the short term, a longer-term view toward 401(k) day-trading
the right way
can be counted on to consistently outperform an uncertain market in the type of current environment that has left buy-and-hold investors behind for 13 years.
Richard Schmitt is an Adjunct Professor of Financial Planning at the Edward S. Ageno School of Business at Golden Gate University. Having worked in the retirement plan industry since the origin of 401(k) plans, he has assisted companies in the design, implementation, and administration of 401(k), 403(b), 457, and other retirement savings plans for over 25 years. Mr. Schmitt is a Fellow of the Society of Actuaries, a Member of the American Academy of Actuaries, and an Enrolled Actuary. He graduated with distinction from The University of Michigan with a Bachelors of Business Administration degree and subsequently earned teaching credentials from San Francisco State University.
In his book, 401(k) Day Trading: The Art of Cashing in on a Shaky Market in Minutes a Day, he lays out a simple, but carefully crafted, way individuals can use stock market volatility to set up and capture lasting gains through daily fund exchanges in retirement savings accounts.
401(k) Day Trading is available for purchase at Amazon.com and wherever books and ebooks are sold.