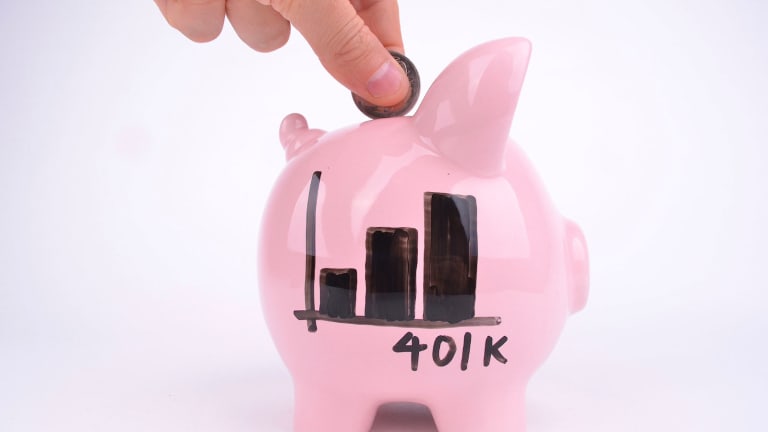 401(k) Scrutiny: What Employees Need to Examine During Open Enrollment
The open enrollment period for company 401(k) plans give employees a chance to assess the amount of their current contributions and rebalance or choose other investments.
The open enrollment period for company 401(k) plans give employees a chance to assess the amount of their current contribution, rebalance their portfolios or choose other investments for their retirement funds.
Being static is lazy and can prove costly; taking the opportunity to scrutinize your current 401(k) plan is not a significant time investment but can prove a significant effect on your future.

If you are just starting out in your career, be sure to check if there is a minimum contribution amount before the company will start matching those funds.
"Don't leave free money on the table," said Jamie Hopkins, a retirement professor at the American College of Financial Services in Bryn Mawr, Pa. "Not getting all of your employer's matching contribution is akin to leaving free money on the table."
Increase the Percentage Taken Out of Paychecks
While some companies will automatically increase your contribution each year in auto escalation programs, others are leaving the decision up to employees, which means too many are not saving enough for retirement.
"You should consider saving at least 10% of salary [for retirement], and 401(k) accounts allow your salary deferrals to be deducted from your taxes this year, which means your investments grow tax deferred," Hopkins said.
The default salary deferral percentage is 2% to 3% of the employee's salary at many companies and the amount is "often not nearly enough" for the majority of people, Hopkins said. Instead, companies should double that amount to 5% to 6% so employees have a greater chance to reach their retirement goal.
While automatic enrollment gets many employees to participate in 401(k) plans, a large percentage of people just stick with the initial amount and never increase it. The average starting rate can mislead employees who believe it is "an adequate amount of money to defer when it is in fact far too little," he said.
Some studies have shown some alarming trends where almost 90% of employees remained with the initial default salary deferral amount and did not increase their deferrals over time, Hopkins said.
Employees save more of their paycheck when their company offers auto escalation as a feature.
"Most plans with auto escalation increase the deferral amount by 1% per year up to a maximum of 10% of the salary deferred," he said. "Automatic enrollment has not yet realized its full potential."
Some employees will only contribute the amount to which their company will match it and then "they get stuck there because they get psychologically anchored to the match," said Rick Mason, president of small/mid corporate and institutional investment markets for retirement at Voya Financial, a N.Y.-based financial institution. A recent Voya study found that 33% of workers said they determined how much to contribute based on their employer's match.
If the company is only matching 2% to 4%, this can be an issue for employees, because it creates a gap in the amount they will actually need to live on in retirement. A general rule of thumb is that most people should be saving 10% to 15% of their salary, factoring in their own contributions and any match from the employer.
Employees can contribute a maximum of $18,000 to their 401(k) in 2015 and 2016. Those 50 and older can contribute $24,000 annually to a 401(k).

Time to Rebalance
Take a real look at your investments in your 401(k) plan and consider rebalancing the portfolio. Avoid being too conservative with your investments unless you are nearing retirement, because compounded interest is the easiest way to generate higher returns. Investing heavily in equities is a good option to grow your portfolio, said Hopkins. Determine how often you can rebalance investments in your portfolio, because the sponsors of the plan might limit it to only once a year.
It is likely your portfolio shifted from its target allocation and now is the time to get it back on its original track, said Melinda Kibler, a certified financial planner and portfolio manager with Palisades Hudson Financial Group, the Scarsdale, N.Y.-based financial planning firm. Your investments that are more aggressive could have risen too much, which means you own a larger percentage of those investments than you had intended, making the portfolio riskier, she said.
"You should rebalance your portfolio, selling down those investments that have taken off during the year and purchasing other investments that are below their original allocation, getting yourself back to target," Kibler said.
Diversify the Portfolio
Investing in mutual funds or ETFs does not mean your portfolio is diversified. Portfolios should have exposure to U.S. large caps, U.S. small caps and international funds, said Kibler.
"For larger portfolios, you can also add exposure to natural resources and real estate, depending on what your plan provider offers," she said. "For those with a longer-time horizon, the 401(k) portfolio can be more aggressive to allow for growth in the long-term."

Roth 401(k) As an Option
Some company plans are more robust and give employees the option of both a traditional 401(k) salary deferral and a Roth salary deferral. It is not a bad idea to have both retirement accounts since the money allocated into a Roth 401(k) is taxed at your current rate. This could be a good idea for someone who is not in the prime of his career.
"By putting some money in a Roth and some into a traditional salary deferral account you minimize the risk of rising or falling future tax rates," said Hopkins. "If you are a younger saver or are not making a lot of money this year, a Roth deferral could be best for you because of your current low tax bracket."
Avoid Investing Too Much In Your Company
Believing in your company's future is optimistic and noble, but avoid over investing in its stock, because it can have a negative effect on how much money you have once you retire. The general rule of thumb is to keep your investment of the company's stock to only 10% of the portfolio.
"While this can seem attractive it is also risky," Hopkins said. "Not only is this increasing your investment risk, but you are also tying your current income and retirement savings to the same company. This ties your investment assets to your ability to earn money, which creates a lot of risk and financial loss if your company goes out of business or even just has a few bad years."
Open enrollment periods can be quite restrictive and some employees might forget about signing up for benefits, which can affect them for a year.
"It's easy for an employee to forget and miss out on saving for six months or a year," said Grant Easterbrook, co-founder of Dream Forward Financial, a low-cost 401(k) plan based in New York.
"I am more in favor of other company awareness efforts to focus employee attention on making sure they are taking advantage of benefits," he said.
Another scenario can arise where new employees have to wait for most of a year or even longer to take advantage of 401(k) plans if they were hired in late January and open enrollment occurred on January 1, Easterbrook said.