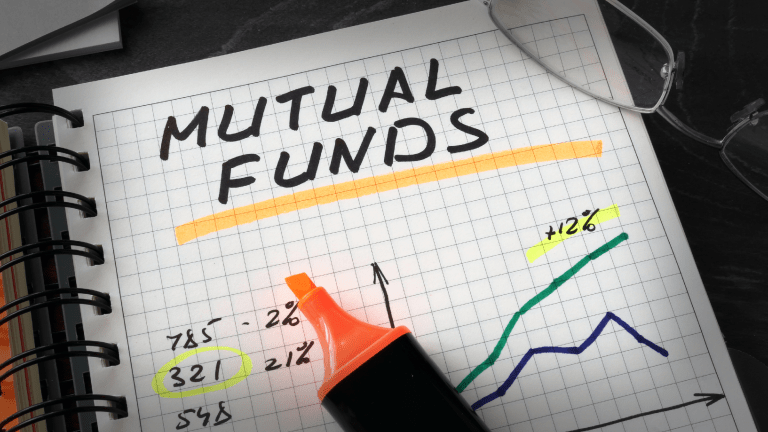 How 401(k) Contribution Limits Will Hurt Fidelity, Vanguard And T. Rowe Price
Tax reform is coming for your 401(k) account, and the ramifications could extend well beyond your own financial future. Your custodians could take a hit too.
Tax reform is coming for your 401(k) account, and the ramifications could extend well beyond your own financial future.
Earlier this month, House Republicans initiated a proposal that seemed gravely troubling: they want to cap tax-deductible 401(k) contributions at $2,400 annually, down from $18,000, in order to fund a potential corporate tax cut. There is a fear that this would disincentivize employees from contributing to their 401(k)s and, as a result, hurt 401(k) custodians like Fidelity, Vanguard and T. Rowe Price if fund flows were to decrease. 
Of course, given that employees could Rothify the remaining $15,600 of their 401(k) contributions -- that is, contribute post-tax dollars but pay nothing on the gains in retirement -- some argue that 401(k) contributions may not see a drop off.
Clear And Present Danger? Maybe
The percentage of those contributing to a 401(k) that exceeds $2,400 is 43% for those 25 to 34, 56% for those 35 to 44, and 62% for those 45 to 54 and 64% for those 55 to 64, to the Employee Benefit Research Institute (EBRI). If those employees aren't getting immediate tax deductions for those contributions exceeding $2,400, they may very well reduce their retirement contributions.
So would a reduction in mutual-fund flows hurt the likes of Fidelity, Vanguard and T. Rowe Price? 
"If employees stop saving any amounts over the cap altogether and instead spend the after-tax dollars rather than save them, then large custodians could see significant decreases in inflows," said Scott Salaske, CEO at Firstmetric, LLC in Detroit.
"This is certainly possible," said Aron Szapiro, director of policy research at Morningstar.
The question is whether people would reduce their contributions in response to the increase in taxes they pay today or perhaps even contribute even less than they would have under the current system, he added. But there's another issue at play, he noted: there's a possibility employers might abandon auto-enrollment, depressing contributions further. 
"I don't think anyone knows for sure, but both seem likely and the question is around degree," Szapiro said.
That's to say, the degree to which contributions drop off would determine how heavily affected retirement plan custodians are. There's an anxiety-inducing element of uncertainty, but custodians are at least somewhat protected from a reduction in flows given that employer matched contributions would still be traditional and that there is already a hefty asset base in existence.
But "there are a lot of moving parts to tax reform," Szaprio said, and these changes could compound others.
"In some ways the bigger concern is that if marginal tax rates are lowered and there are no other reforms, small employers may have less of an incentive to offer traditional plans, and even some large employers might conclude the benefits are no longer worth the costs," he said. 
More on the Rothification from TheStreet:
Fret Not?
Of course, many financial experts dismiss the Chicken Littles looking at tax reform and a potential reduction in 401(k) contributions.
"The proposed cap on contributions is designed to limit the amount of pre-tax deductions that American workers can take," said Chris Schaefer, head of MV Financial's retirement plan practice group. "It is not intended to prevent retirement savings but to switch from pre-tax to Roth contributions. It is no secret that he average worker needs to save for their retirement and in many ways increase their savings. The incentive would still be there to save but to save using a Roth contribution."
Because, Schaefer argues, funds would still be flowing to these financial custodians, albeit in Roth vehicles, there should be no decrease in contributions to the custodians - just a shift away from pre-tax to Roth.
"In my opinion, receiving some tax benefits -- the benefits of tax free growth and tax free withdrawals -- should still be enough incentive to keep participants contributing to their plans," said Michael Cirelli, financial advisor at SAI Financial, Inc. in Warrenville, Ill. 
It's just that there are few options out there for a prudent, long-term investor who is savvy about planning for the future.
Don't Ever Change
Still consumer advocates don't want to see these proposed changes to the tax-advantaged retirement accounts. 
"We believe the best way to maintain or raise retirement plan participation and the resources available for retirement is to preserve the current system of tax deferral, which has encouraged millions of Americans to save for retirement," said Miki McNamee, chief public communications officer at The Investment Company Institute (ICI). "This is a critical pocketbook issue for American savers, who overwhelmingly oppose taking away the tax advantages of defined contribution retirement savings accounts."
In the study, "American Views on Defined Contribution Plan Saving, 2016," ICI found that American households are overwhelmingly against changes to their retirement accounts that adversely affect tax advantages. Some 89% of American do not believe the government should take away the tax advantages of direct contribution accounts, according to the report, and 90% are against reducing the amount that individuals can give to their direct contribution accounts.
For its part, Vanguard wants to make sure that if there is a cap in pre-tax deductions for retirement contributions, then there is a prudent preponderance of the plan's merits. It's less concerned, it said, with how a reduction in retirement contributions will affect it.
"Vanguard was built on the mission to help investors achieve investment success - and it is core to everything we do," said Laura R. Edling, a public relations representative at Vanguard. "We are less concerned about fund flows and more concerned about the future retirement security of millions of Americans. Proposals that mandate contributions be made after tax should be carefully reviewed to take into account their impact on incentives to save." 
"In the ongoing tax reform discussions, Fidelity's aim is to ensure that policymakers advance policies that encourage individual retirement savings and strengthen the overall retirement system," said Meghan Reilly, senior director of public policy research and communication at Fidelity. "We continue to focus on how changes to the system might impact our customers and how we can best continue to offer investment management solutions in the best interests of clients, above and beyond any changing regulations."
T. Rowe Price declined to comment for this article.
More of What's Trending on TheStreet: