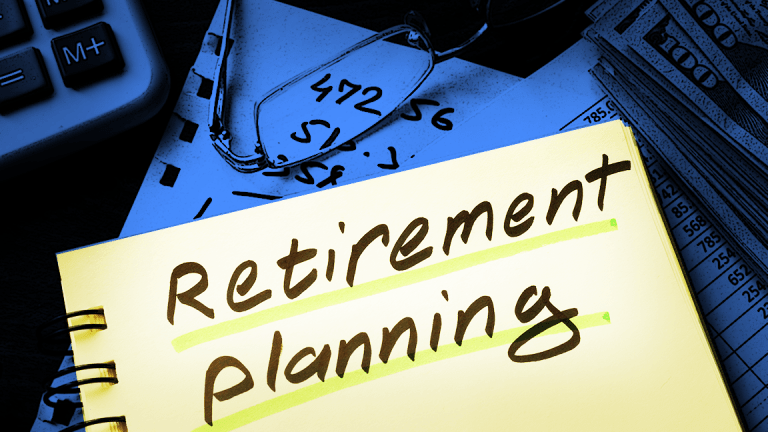 3 Quick Tips for Retirement as the Stock Market Heads Into the Second Quarter
As investors head into the second quarter, it's time to take pause to think about retirement strategy.
While stock market losses to kick off the second quarter might suggest Wall Street was already off on the wrong foot, it can't be all that surprising. Losses in the second quarter follow a similarly dismal performance in the first.
After January earned stocks their best monthly performance since March 2016, February brought investors their first down month in 10. For the 21 trading sessions in March, the Dow Jones Industrial Average spent 12 in the red, the S&P 500 was lower for 12 sessions and the Nasdaq fell in 10 sessions. In the first quarter, the Dow lost 2.5% and the S&P 500 lost 1.2%.
So as investors head into the second quarter, it's time to take pause to think about retirement stocks. TheStreet has three quick tips to help you get situated before Wall Street heads into the thick of April trading.
Don't Be Scared
"Scared money don't make no money," said TheStreet Executive Editor Brian Sozzi. Be willing to take a little risk, especially if you've got considerable time between you and retirement.
Plus, there's reason to believe getting into the stock market right now -- despite a somewhat downtrodden sentiment -- could pay off.
LPL Research Senior Market Strategist Ryan Detrick found April "has only showered gains lately." The month has brought the stock market higher in nine of the last 10 years, Detrick noted.
CFRA Chief Investment Strategist Sam Stovall agreed. His data show April has traditionally been the second-strongest months for stocks over the last 80 years, behind only December.
Take the Long-Term View
"Short-term traders get whacked - you've got to hold stocks for the long term," Sozzi said, citing the advice of Ken Fisher, founder and chairman of Fisher Investments.
In spite of recent losses, the stock market still looks poised for gains in the coming months. LPL forecast double-digit S&P 500 returns in 2018, noting that "positive U.S. economic growth and strong earnings should outweigh trade policy and midterm election concerns."
Looking at data since 1950, LPL found that when the S&P 500 finishes January in the green, the following 11 months of the year move higher 12.2% on average. In an average January near flat, the rest of the year gains about 7.9%. And when January closes into the red, the rest of the year increases only 1.2% on average. When the first month of the year is up more than 5%, the rest of the year returns 15.8% on average. By the closing bell Jan. 31, the S&P 500 had gained nearly 6% for the month.
If It's Good Enough for Warren Buffett...
Warren Buffett, the chief executive of Berkshire Hathaway Inc. (BRK.A) - Get BRK.A Report  , has long been lauded as one of the greatest value investors of this lifetime.
That makes his picks for Berkshire a solid pick for a retirement fund with a few years to grow. His preferences are smart for long-term retirement investors especially -- after all, Buffett's favorite holding period, he has said, is "forever."
Consider a stock like Coca-Cola Inc. (KO) - Get Coca-Cola Company Report , which has a sought-after consumer product and prospects for continued dividend growth over time.
More on Retirement Here
Retirement Is Coming. It's never too early -- or too late -- to plan, save and invest for the retirement you want and deserve. Let TheStreet's new premium subscription newsletter, Retirement Daily, give you the insider's edge on how to maximize and protect your most important investment, your retirement savings. Learn more about Retirement Daily and get a free trial subscription.