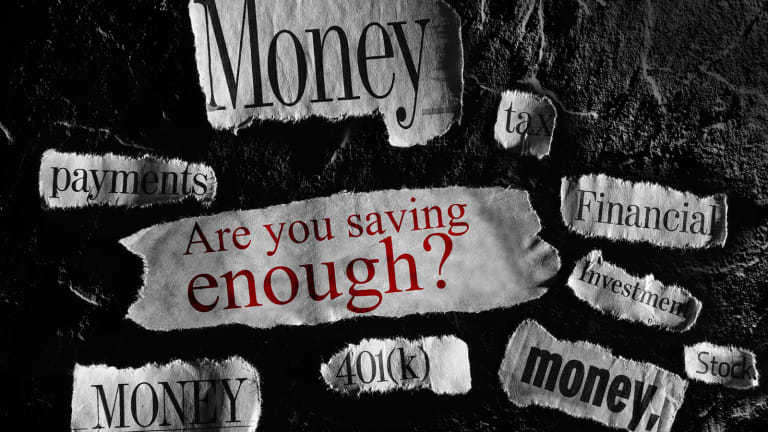 20% More Retirement Income -- Another Good Reason Not to Rollover Your 401(k)
Want more retirement income? One expert says here's what you have to do: Nothing.
NEW YORK (TheStreet) -- Maximizing your retirement income may require you to do -- nothing. Don't roll over your 401(k) into an IRA, don't determine a suitable withdrawal rate and don't buy an annuity. Let your employer do the heavy lifting, and you just might increase your potential retirement income by as much as 20%.
"The way you convert savings into income, that's just really hard for most people to figure out," said Steve Vernon, president of Rest-of-Life Communications and a research scholar at the Stanford Center on Longevity. He says employers often can do a better job of developing retirement income solutions than workers. "If [participants are] left to their own devices, they often screw it up," he said. "They take out too much; they take out too little."
And better yet, sponsors of 401(k) plans will likely be able to do it cheaper.
"Plan sponsors can use their bargaining power, scale, ability to standardize -- and distribution efficiency -- to improve the retirement security of plan participants by offering their retiring plan participants a limited selection of retirement income generators that take advantage of institutional pricing rather than retail pricing," Vernon writes in an analysis for the Institutional Retirement Income Council. These solutions, he says, can increase retirees' incomes by 20% or more. 
"As a retiree, the ability to take your savings and convert that into a stream of income to last for the rest of your life -- that's a daunting task," Vernon tells TheStreet. "A plan sponsor can really do a favor for their participants by offering them a few different mechanisms for converting their savings into income."
In the brief, Vernon outlines three example strategies that employers could offer to retirees: Systematic withdrawals, immediate annuities and guaranteed lifetime withdrawal benefits. By offering one or more of these options to employees, a plan sponsor can leverage the discounts built into the institutional pricing.
"The first two methods we're offering are fairly administratively simple," Vernon says. "The third method is a little more complex." But, he adds, all three are well within the capabilities of typical plan sponsors.
"For very little effort and a little extra cost, they can brag about a benefit improvement to their participants without spending lots of money," Vernon says. "[They're] actually delivering more retirement income to the employees."
Do employers offer such benefits? If they don't now, it's likely they will soon. The U.S. Department of the Treasury and the Department of Labor are encouraging plan sponsors to offer participants more retirement income options built into 401(k)s and other defined contribution plans. In October, the Treasury and the IRS issued guidance to plan sponsors designed to expand the use of income annuities in 401(k)s.
"As Boomers approach retirement and life expectancies increase, income annuities can be an important planning tool for a secure retirement," J. Mark Iwry, senior adviser to the Secretary of the Treasury, said in a statement announcing the guidance. "Treasury is working to expand the availability of retirement income options for working families."
In his report, Vernon noted that plan sponsors could use bidding services to find the most competitive annuity prices at the time of a participant's retirement. By buying annuities with institutional pricing rather than through the retail channels a retiree would use, retirement income could increase by 10% to 20%, and reduced transaction charges have the potential to enhance retirement income by 4% to 8%.
Employers often have the resources to complete an extensive due diligence process necessary to offer reasonable solutions for generating retirement income, he adds -- a task that's beyond the capabilities of most plan participants.
"The people who sell IRA rollovers are going to try and convince you very persuasively to give them your money," he says. "[But] if you're a 401(k) participant in a large, well-managed 401(k) plan -- that's a safe place to keep your money in retirement. And chances are good that you're going to get a better deal there than rolling it over somewhere else."