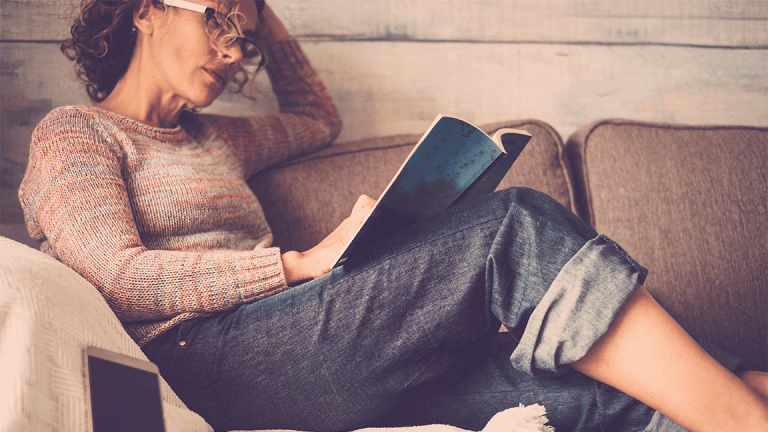 18 Facts About Women's Retirement You Can't Afford to Miss
Women may face unique risks in retirement that their male counterparts don't. Here's what you need to know.
For all their significant and noteworthy gains in achieving parity with men, women are still lagging tremendously in one important aspect of life: retirement.
A report from the Transamerica Center for Retirement Studies surveyed 6,372 workers in the U.S. to find out just how they feel about nearing retirement age. The findings suggested women have a sizable gap to close before they're on track with men in preparing for retirement. From lack of planning to lack of savings, women who plan to retire need to know what cards are stacked against them right now.
Here are 18 facts from the Transamerica survey about women in retirement:
Only 12% of women are "very confident" in their ability to retire fully with a comfortable lifestyle.
About 53% of women plan to retire after 65 or do not plan to retire at all.
About 54% of women plan to work after they retire -- 11% plan to work full-time and 43% part-time.
Women could struggle to ensure they are, in fact, prepared to work in retirement. While 63% said they are staying healthy, only 57% are focused on performing well at their current job and 46% are keeping their job skills up to date.
Roughly 64% do not have a backup plan for retirement income if forced into retirement sooner than they expected.
Paying off debt is a financial priority for almost 68% of women. Only 51% of women cite saving for retirement as a priority.
About 73% are saving for retirement through a workplace plan and/or outside of work in an IRA, mutual fund, bank account, etc. Women started saving for retirement at 27, on average.
About 45% of women expect their primary source of retirement income to come from savings and investments such as 401(k), 401(b) and IRA accounts, while 30% expect to rely on Social Security.
However, 81% of women are concerned that Social Security won't be there for them when they are ready to retire.
Roughly 47% of Baby Boomer women said they know a great deal or quite a bit about Social Security benefits.
About 66% of women are offered a 401(k) or similar employee-funded retirement plan, but 28% of women work part-time and are less likely to have workplace retirement benefits.
About 77% of women who are offered an employee-funded plan participate in the plan. They contribute, on average, 7% of their salary to the savings plan.
Women believe they will need to save $500,000, on average, in order to feel financially secure in retirement -- but about 55% said they "guessed" to land on that figure.
Women's total household retirement accounts are $42,000 (estimated median).
Women's emergency savings are just $2,000, though.
Just 28% of women are aware of the Saver's Credit, a special tax break to low- and moderate-income taxpayers who are saving for retirement.
One in three women use a professional financial adviser to help manage their retirement savings and investments.
Only 26% of women consider their long-term health when making lifestyle decisions.
Retirement Is Complicated.It's never too early -- or too late -- to plan for and achieve your retirement goals. TheStreet's new premium subscription, Retirement Daily, will help you un-complicate the world of retirement with the latest, news, research and analysis from TheStreet's "Mr. Retirement" Robert Powell and his team of experts. Check out our new retirement offering Retirement Daily and get a free trial subscription.